Monterey, CA Monterey Park, CA
Full Time, Part Time, Per Diem | School
Posted: December 4th, 2023
EdTheory is hiring Speech Language Pathologists For the School Year 23-24!!!
At EdTheory our mission is to "Transform the lives and communities we serve, locally and globally'' through our exceptional therapeutic and behavioral health services. We believe our Core Values embody the culture of our organization: Compassion, Integrity, Diversity, Keep promises, Servant Leadership.
EdTheory is a socially conscious employer and our purpose and work culture outlines and firmly reiterates our commitment toward equality and diversity. Besides having an inclusive workforce with equitable representation and fair play field of opportunities, we also pride ourselves in our outreach programs and diversity centric initiatives. The core cardinal principle behind our success is building strong relationships based on mutual trust, credibility, brand equity and respect. We strive for making a deep impact on the lives of people via our craft and contribution in our line of work. By combining and collating our competency, skills, experience, assets and devotion to work and celebrating it.
We are currently looking for candidates interested to work in Monterey, California.
Other locations of interest include Del Monte and Del Rey Oaks areas.
Unique Benefits with EdTheory:
Competitive Salary
High gross income earning travel assignments for eligible travelers
Yearly distributed/ Hourly/1099/and travel salary models
Exceptional clinical support, supervision and mentoring through our "Pillar of Success – Clinical Central Program"
Travel assignments across CA with assistance for relocation and housing
Professional development funds and Unlimited online CEUs
Corporate Wellness Bonus
Summer Family Vacation Bonus
Paid voluntary service of your choice (3 hours/year)
Work Visas and Green Card Sponsorship on EB2 Category (OPT candidates are welcome)
Education and Requirements:
Masters degree from an accredited Speech Language Pathology Program
Active CA SLP License or Credential
Eligible for California Speech Language Pathologist license or Credential.
Job Types: Full-time
Salary: $72,000.00 - $125,000.00 per year
Benefits:
401(k)
401(k) matching
Dental insurance
Employee assistance program
Employee discount
Health insurance
Health savings account
Life insurance
Paid time off
Professional development assistance
Referral program
Relocation assistance
Retirement plan
Tuition reimbursement
Vision insurance
Occupation Classification Requirements:
Speech-Language Pathologist OR
Speech-Language Pathologist - Clinical Fellow
Please check the box above if you meet this job's requirements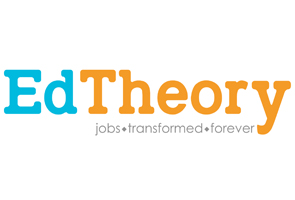 ID: 3277505
---