eLuma Online Therapy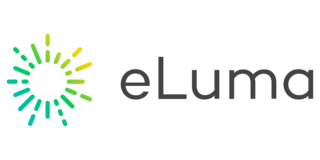 See eLuma Online Therapy Job Listings
Contact Information
eLuma Online Therapy
2801 N. Thanksgiving Way #170
Lehi, UT 84043
US
Phone: 1-877-496-3332 Ext. 3
Website:
jobs.eluma.com/
Email:
recruiting@elumatherapy.com
---
---
eLuma Online Therapy
The premier provider of live, online therapy services and software solutions for K-12 special education.
eLuma Online Therapy is the premier provider of online Speech, OT, PT, School Psychology, and Mental Health services for K-12 special education. Over the past 10 years, our community of over 250 clinicians has delivered 500,000+ hours of therapy and has changed the lives of over 22,000 students.
At eLuma, we recognize that great clinicians are at the heart of what we do. We are only as good as our therapists and are committed to providing the best clinician experience. Working with eLuma allows you to deliver effective therapy with robust resources, on your own schedule, and wherever you are located.
We understand the importance of a healthy work-life balance, so we place an extreme emphasis on your ability to set the workload that you are most comfortable with.
We also provide secure, efficient systems for quick and easy documentation and progress monitoring, so that you can leave the hard stuff to us and focus on delivering the best services to your students, and have more time for the things you love.
---
Read More
Little girl receiving online speech therapy services.