The Stepping Stones Group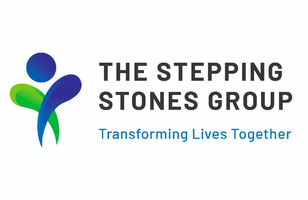 See The Stepping Stones Group Job Listings
Contact Information
The Stepping Stones Group
US
Phone: 800-337-5965
Website:
thesteppingstonesgroup.com
---
SLP Reviews:
"The pay is fair compared to other contract companies, they offer great bonuses and reimbursement funds, and there is a strong emphasis on mentoring and supervising. It is always easy to get in touch with my field manager with any therapy-related questions and my HR team for anything company-related! SSG also offers free continuing education opportunities throughout the year and really supports professional development."
---------------------------------------
"Good pay. Nice that they have local events for employees. SSG really cares about their employees and I've trusted them b/c I've had no reason not to. Great clinical support from local leaders."
---------------------------------------
"My experience with SSG has been very positive overall. My HR team, as well as local field manager, are easy to contact and always helpful. The company also offers competitive pay for my area and generous reimbursement packages compared to other companies I considered. They even had a student loan payment plan when I first signed on, which pays out $5000 over 3 years. I think the company does a good job of focusing on supervision and mentoring to make sure employees are able to handle their work. My manager does monthly check-ins, and frequently sends us e-mails with reminders and tips."
---------------------------------------
"The Stepping Stones Group is extremely supportive and helpful with anything I need. I have reached out to my recruiter, and others in HR and have received feedback so quickly! This company made my 4.5-hour move as stress-free as possible with their support and stipend packages. They also provide monthly CEU courses. I genuinely enjoy being a part of this company!"
---
The Stepping Stones Group
The Stepping Stones Group is on a mission to transform lives.
The Stepping Stones Group grew from a simple belief: every child is born with a special set of gifts. We have partnered with 15 mission-driven organizations that share in our vision throughout our history. Together, we are transforming the lives of children and families, improving the quality of therapeutic and behavioral services, and joining with like-minded therapists, clinicians, and educators to have a greater impact in our communities. Our passionate leadership team and expansive clinical support network ensures one of the highest-quality therapeutic and behavioral health services nationwide.
We are looking for professionals just like you who are committed to positively impacting the lives of children and communities. Positions are currently available across the country!
We offer:
Clinical support and mentorship for new graduates through our Bloom and Foundations Mentoring Programs
Travel opportunities
Professional development and training (approved ASHA CEU provider)
Multiple settings (home, clinic, school, telepractice)
Nationwide job openings
Referral Program – last year, our top referrer received $10,000!
The Stepping Stones Group is committed to diversity and inclusion. As a socially conscious employer driven by purpose, we welcome all people who have the heart to join us in our mission to transform lives together. Our Diversity & Inclusion Council focuses on bringing about a more equitable environment to enable all employees to feel welcomed and included for their unique talents and contributions. We celebrate the diversity of our colleagues and believe by listening, learning and empathizing with each other's life experiences that we become a stronger organization.
---
Read More