ATX Learning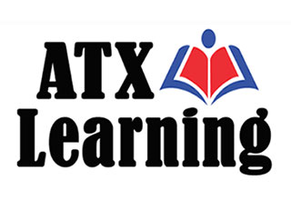 See ATX Learning Job Listings
Contact Information
ATX Learning
12613 Scofield Farms Dr.
TX 78727
US
Phone: 1-800-846-5120
Fax: (512) 212-1338
Website:
atxlearning.com
---
We provide services by experts who possess the appropriate certification, credentials, licensure, and clinical skills. At the end of the day, ATX Learning is all about you. Our goal is to provide quality services to make a difference!
Our specialists:
Speech Language Pathologist
Psychologists
Learning Disabilities Teacher Consultant
Special Education Teachers
Registered Nurse
Occupational Therapists
Physical Therapists
Management Staff
---
ATX Learning
We are a therapy services company utilizing highly qualified therapists to serve individuals and facilities. We are offering therapy services to children, adolescents and adults. We offer educational support services to schools, daycares and private schools etc. Our services are available nationwide in a variety of clinical, educational and medical settings.
ATX Learning specializes in pediatrics and also serving adolescents and adults. Our therapists apply the latest strategies and techniques with a caring and enthusiastic attitude, so that each session is inspiring and productive. We have developed a reputation for making a difference among local pediatricians, physicians and families. We value integrity & compassion and we respect the patients, families and community we serve.
We are committed to providing the best valued services in the most efficient and effective way. We aim to maximize the availability of services, support our caregivers and increase awareness in our communities. We work closely with our clients to understand their needs and provide services through specialists whose strengths fit those needs. ATX Learning has a great history of employing quality therapists. We are committed to providing therapists and clients with value-driven partnerships.
What's different about ATX Learning?
What distinguishes us from the competition is the unique method in which we personalize each situation. We match the strengths of the our therapists to the client's needs.
We represent a multi-cultural, diverse workforce of professionals. We encourage and support young people to consider the healthcare professions as their choice for a rewarding career.
---
Read More