EDU Healthcare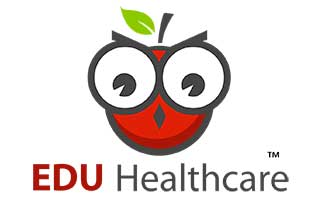 See EDU Healthcare Job Listings
Contact Information
EDU Healthcare
Charlotte, NC
US
Phone: 866-757-1272
Website:
eduhealthcare.com
---
Visit us on the web: www.eduhealthcare.com
Have a question? Contact Us!
---
Benefits
EDU Healthcare provides a complete total compensation program that includes some of the following:
Highly Competitive Compensation

Guaranteed Hours

Professional Liability Insurance

Non-Tax Allowances

Nationwide Relationships

Direct Hire Opportunities

Travel Opportunities

Referral Bonus Programs

Medical, Dental, Vision, Drug Plans

401k Profit Sharing Plan

Expense Reimbursements

Relocation Assistance

Continuing Education

Housing Opportunities
---
EDU Healthcare
EDU Healthcare provides health services to educational systems in all 50 states. We partner with our clients to deliver services to meet needs of their special and exceptional student populations. We know first-hand how important it is for students to receive the educational health-related services in order to grow and develop in their educational plan. We have extensive knowledge and expertise in delivering these services to the school systems.
We work with many public and private school districts in meeting their therapy, nursing, and special education needs for their students. We act as a strategic partner to our clients by acting as an extension of their organization. Together, we have the same goals and objectives as one another. Although we are two separate entities, we act as one.
The way we execute our goals and objectives is through ongoing communication and teamwork to provide the quality educational personnel to serve communities where we operate. We attract, retain, and manage our staff who are at the center of our organization delivering these services. Providing quality services is what we strive for with every single client and student.
---
Read More
Videos
August 9, 2016
EDU Healthcare is a woman-owned educational healthcare service provider based out of Charlotte, North Carolina. EDU Healthcare provides health services to educational systems in all 50 states. We part...
Watch Video
Career Center