Epic Special Education Staffing

See Epic Special Education Staffing Job Listings
Contact Information
Epic Special Education Staffing
2041 Rosecrans Ave, STE 245
El Segundo, CA 90245
US
Phone: 1-888-223-8002
Website:
epicspecialeducationstaffing.com/
---
---
Epic Special Education Staffing
Epic Special Eduction Staffing: Your Career Advocate
We get to know SLPs as whole people, rather than a resume. Understanding what makes them exceptional, our experts then pursue the role to help them feel fulfilled and align with their lifestyle: local, travel, full-time, part-time, and beyond. Then, they are cared for with industry-best benefits, paid CEUs, and so much more! Best of all, each speech-language pathologist has an assigned Relationship Manager from TherapyTravelers to support them every step of the way! We'll help you choose the right job fit so your career aligns with your goals and lifestyle.
We go beyond benefits, offering you work/life balance and job fulfillment
The Right Opportunity
Epic Special Education Staffing contracts with school districts throughout the United States to place clinicians and educators with the right opportunities in their job search.
The Right Time
Due to our strong relationships with schools, we're able to provide our clinicians with information on open positions for your job search as soon as they become available.
Generous Benefits
Comprehensive benefits package including medical, dental and vision insurance, 401k matching, paid holidays, PTO and sick days, and CEU membership and reimbursement.
Your Advocate
Epic Special Education Staffing provides each educator and clinician with a dedicated human resource (we call them "Relationship Managers") to support through career advice andadvocate on your behalf, so that you can focus on your patients and students.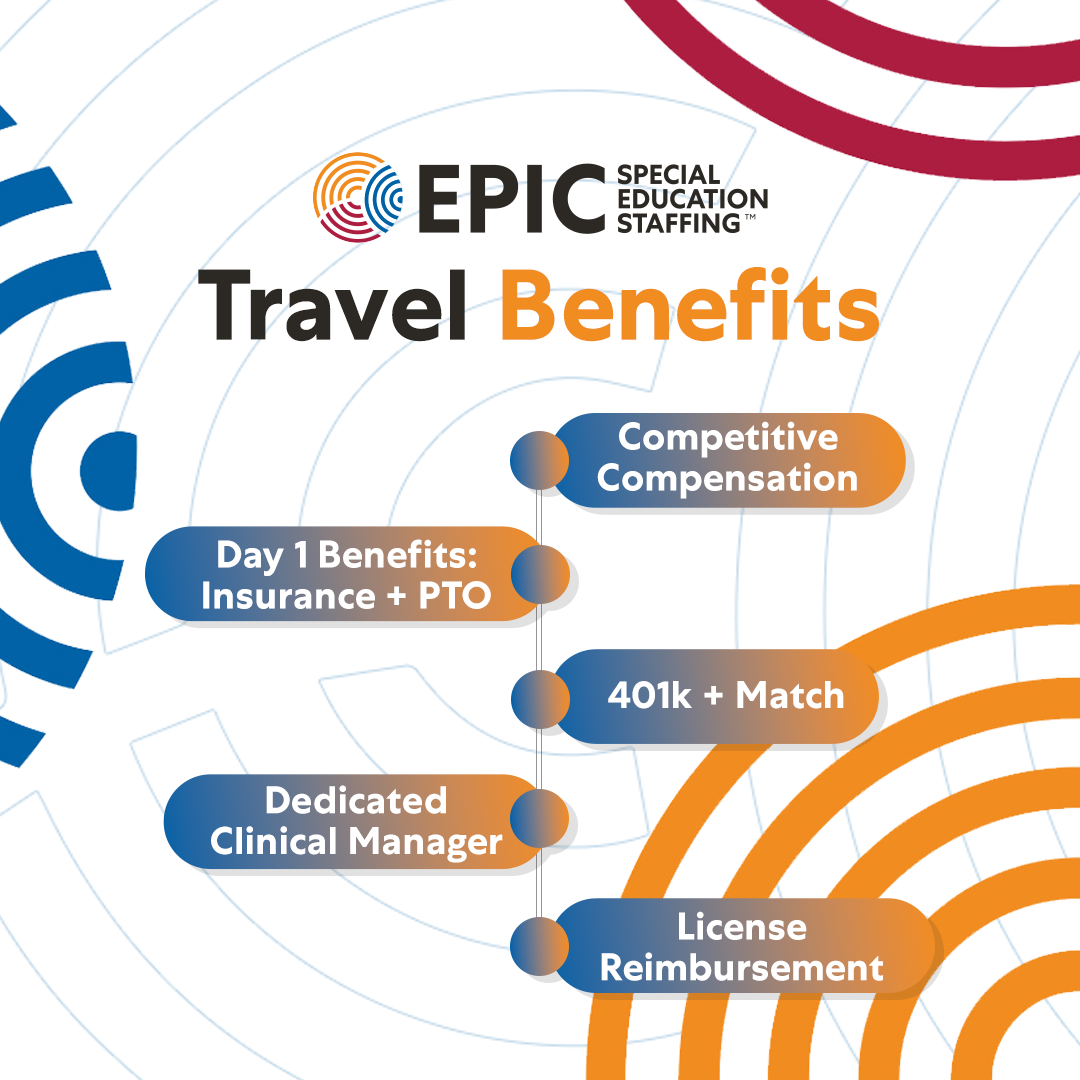 ---
Read More