Meet the experts
Our Team
The robust SpeechPathology.com course library is developed and overseen by an experienced team of speech-language pathologists and industry professionals.

Stacy L. Williams
PhD, CCC-SLP, CHSE
Chief Operating Officer

Amy Hansen
MA, CCC-SLP
Senior Managing Editor

Amy Natho
MS, CCC-SLP
Senior CEU Administrator/Associate Editor

Ann Kummer
PhD, CCC-SLP
Contributing Editor

Kathleen Poliski
Instructional Technology Coordinator
---
Featured Presenters
SpeechPathology.com instructors and guest editors are skilled clinicians and industry leaders whose courses consistently receive top ratings from our members.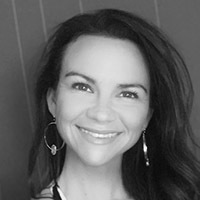 Beth Byers, MS, CCC-SLP is a clinical supervisor and instructor at Lamar University. Her research interests include improving the workload approach for school based SLPs, school-age language and literacy, and improving understanding of treatment intensity factors for speech sound disorders in the school setting.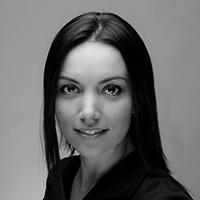 Adriana Lavi, PhD, CCC-SLP is a practicing licensed school-based speech-language pathologist with more than 15 years of experience working with children and young adults who present with a variety of communication disorders. She is the clinical director and owner of Go2Consult Speech and Language Services with a staff of over thirty speech-language pathologists and Clinical Fellows in various school districts in Southern California. Dr. Lavi has also served as an Assistant Professor at the Department of Communicative Disorders at Loma Linda University, and recently, she founded the Lavi Institute for Research and Professional Development. Her primary research interests focus in the areas of pragmatics, as well as the assessment and treatment of culturally and linguistically-diverse students with communication disorders. She earned a master's degree in speech-language pathology from California State University at Sacramento and a PhD degree in Rehabilitation Sciences with an emphasis in speech-language pathology from Loma Linda University.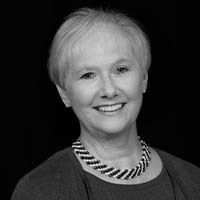 Gail J. Richard, PhD, CCC-SLP, is emeritus professor at Eastern Illinois University in Charleston, IL, where she was on the faculty for 37 years specializing in childhood developmental language disorders, such as autistic spectrum disorders, auditory/language processing, executive functions, and selective mutism. She also founded the Autism Center at the university and a program for college students with autism spectrum disorder – Students with Autism Transitional Education Program (STEP). She has numerous publications and is a frequent conference presenter, sharing her practical clinical perspective. Professional awards include Honors of the American Speech-Language-Hearing Association, recipient of the Illinois Clinical Achievement Award, and multiple teaching awards. She has also held many leadership positions in professional organizations, including President of the American Speech-Language-Hearing Association in 2017.
---
Advisory Board
All SpeechPathology.com content is vetted by a distinguished Advisory Board that provides topic-specific content and curriculum development.
View Advisory Board