Meet the experts
Our Team
The robust SpeechPathology.com course library is developed and overseen by an experienced team of speech-language pathologists and industry professionals.

Stacy L. Williams
PhD, CCC-SLP, CHSE
Chief Operating Officer

Amy Hansen
MA, CCC-SLP
Senior Managing Editor

Amy Natho
MS, CCC-SLP
Senior CEU Administrator/Associate Editor

Ann Kummer
PhD, CCC-SLP
Contributing Editor

Kathleen Poliski
Instructional Technology Coordinator
---
Featured Presenters
SpeechPathology.com instructors and guest editors are skilled clinicians and industry leaders whose courses consistently receive top ratings from our members.
Theresa Bartolotta, PhD, CCC-SLP has been a speech-language pathologist for over thirty years. She specializes in working with children with complex communication needs, including autism, Down syndrome, and Rett syndrome. She holds a PhD in Health Sciences from Seton Hall University, an MA in Speech-Language Pathology from Queens College of the City University of New York, and a BS in Speech from Mercy College. Theresa holds the CCC in speech-language pathology from ASHA and is a licensed speech-language pathologist in New Jersey and Georgia. Theresa serves as Consultant to the Program for Research and Support for Rett Syndrome at Monmouth University, is on the clinical staff of Tender Ones Therapy Services in Dacula, Georgia, and teaches graduate courses as an adjunct professor. She is part of an international group of grant-funded researchers who developed consensus guidelines for the management of communication in Rett syndrome and now serves as consultant on communication to the International Rett Syndrome Foundation (Rettsyndrome.org).
Tina Pennington has over 21 years of clinical nursing experience and has spent the last 5 years facilitating and teaching obstetric and neonatal classes to clinical staff around her home state of Arkansas. She has a passion for research and education and is honored to share this information with others in hopes of improving maternal/infant outcomes.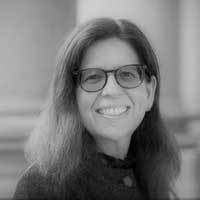 Kathleen Scaler Scott, PhD, CCC-SLP, BCS-F is an Associate Professor in the Department of Speech-Language Pathology at Monmouth University. Dr. Scaler Scott's research and clinical interests include cluttering, atypical disfluencies and disfluency with concomitant diagnoses. She is the author of Fluency Plus: Managing Disfluency Disorders in Individuals with Multiple Diagnoses, a textbook and treatment manual focusing on understanding, evaluating, and treating cluttering, stuttering, and atypical disfluencies along with concomitant disorders. Dr. Scaler Scott was the first Coordinator of the International Cluttering Association and the 2018 recipient of the Deso Weis Award for Excellence in the Field of Cluttering.
---
Advisory Board
All SpeechPathology.com content is vetted by a distinguished Advisory Board that provides topic-specific content and curriculum development.
View Advisory Board