Meet the experts
Our Team
The robust SpeechPathology.com course library is developed and overseen by an experienced team of speech-language pathologists and industry professionals.

Stacy L. Williams
PhD, CCC-SLP, CHSE
Chief Operating Officer

Amy Hansen
MA, CCC-SLP
Senior Managing Editor

Amy Natho
MS, CCC-SLP
Senior CEU Administrator/Associate Editor

Ann Kummer
PhD, CCC-SLP
Contributing Editor

Kathleen Poliski
Instructional Technology Coordinator
---
Featured Presenters
SpeechPathology.com instructors and guest editors are skilled clinicians and industry leaders whose courses consistently receive top ratings from our members.
Kathryn Kilpatrick's experience as a speech-language pathologist for 4 decades led to the development of Communication Connection (www.connectionsincommunication.com). She is a national motivational speaker and the author of more than 35 products including conversation starters, therapy workbooks, reminiscence puzzles and her popular Memory Fitness Toolkit. She created Memory Fitness Matters (www.memoryfitnessmatters.com) to address the increased concerns many caregivers and family members have expressed about their memory and successful aging.
She is dedicated to enhancing the quality of life of older adults and supporting their families, friends and caregivers. Kathryn specializes in training staff and volunteers in maximizing communication and connection with older adults with hearing, vision, memory challenges and how to modify activities.
For decades she has been helping those families who have loved ones with Alzheimer's disease or a related dementia to enhance the quality of the journey they walk together as she did with her mother. She now provides training on person-directed care, creating a lifestyle care plan and private consultations so others can learn how to meet a person where they are currently able to function to maximize safety and interactions.

Dr. Anne van Kleeck is Professor Emerita at the Callier Center for Communication Disorders in the School of Behavioral and Brain Science at the University of Texas at Dallas. Over the past 45 years, she has taught courses and conducted research on preschoolers' language development and impairments, focusing particularly on the kinds of preschool oral language skills that provide critically important foundations for preschoolers' later literacy achievement and academic success. Anne's publications include 5 edited books (one also translated into Swedish), 25 book chapters, and nearly 50 journal articles. She has given over 250 invited and peer-reviewed presentations nationally and internationally. Over the course of her career, she has also been the major professor for a total of 45 master's theses and doctoral dissertations. In November 2018, Dr. van Kleeck received the highest award given in her discipline for her career-long research accomplishments in language science, the Honors of the American Speech-Language-Hearing Association (ASHA). She has also been a Fellow of ASHA since 2013. Anne has twice received the Editor's Award for the best article of the year in the American Journal of Speech-Language Pathology (1994, 2014). In 2011, she received the International Reading Association's Dina Feitelson Research Award.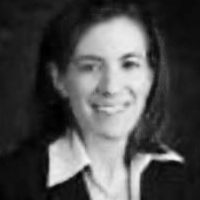 Stacy L. Williams, PhD is the COO of Allied Health Media LLC. She is an adjunct assistant professor at CWRU and a certified simulation healthcare educator. Dr. Williams has presented on virtual world technology, immersive VR systems, augmented reality, simulation based education, telepractice and serious gaming for the SLP profession.
---
Advisory Board
All SpeechPathology.com content is vetted by a distinguished Advisory Board that provides topic-specific content and curriculum development.
View Advisory Board