Meet the experts
Our Team
The robust SpeechPathology.com course library is developed and overseen by an experienced team of speech-language pathologists and industry professionals.

Stacy L. Williams
PhD, CCC-SLP, CHSE
Chief Operating Officer

Amy Hansen
MA, CCC-SLP
Senior Managing Editor

Amy Natho
MS, CCC-SLP
Senior CEU Administrator/Associate Editor

Ann Kummer
PhD, CCC-SLP
Contributing Editor

Kathleen Poliski
Instructional Technology Coordinator
---
Featured Presenters
SpeechPathology.com instructors and guest editors are skilled clinicians and industry leaders whose courses consistently receive top ratings from our members.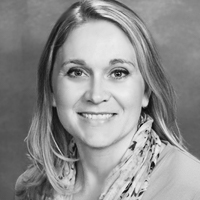 Dr. Aimee Kotrba is a licensed clinical psychologist specializing in the expert assessment and treatment of childhood anxiety. Currently, Dr. Kotrba owns and directs Thriving Minds Behavioral Health, with clinics in Brighton and Chelsea, Michigan, where she provides individual treatment, parent coaching, and school consultation for children with anxiety. Dr. Kotrba is the author of Selective Mutism: An Assessment and Intervention Guide for Therapists, Educators, and Parents and Overcoming Selective Mutism: The Parent Field Guide and is a nationally recognized speaker on the identification and treatment of anxiety and Selective Mutism for parents, professionals, and school personnel.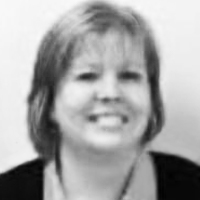 Marsha Lee is a speech-language pathologist and certified orofacial myologist at Cincinnati Children's Hospital Medical Center. Marsha has been providing speech/language, oral-motor/feeding, and orofacial myofunctional evaluations and treatment for over 20 years. Marsha is a certified member of ASHA and a certified member of the International Association of Orofacial Myology (IAOM).
Ruth Stoeckel, PhD, CCC‐SLP, is a speech‐language pathologist at Mayo Clinic. She is on the professional advisory council of the Childhood Apraxia of Speech Association of North America (CASANA). In addition to childhood motor speech disorders, interests include learning challenges associated with an early history of speech language problems. Dr. Stoeckel has presented both nationally and internationally and has co‐authored articles appearing in the Journal of Speech, Language, and Hearing Research and Journal of Developmental and Behavioral Pediatrics.
---
Advisory Board
All SpeechPathology.com content is vetted by a distinguished Advisory Board that provides topic-specific content and curriculum development.
View Advisory Board