Meet the experts
Our Team
The robust SpeechPathology.com course library is developed and overseen by an experienced team of speech-language pathologists and industry professionals.

Stacy Williams
PhD, CCC-SLP, CHSE
Chief Executive Officer

Amy Hansen
MA, CCC-SLP
Senior Managing Editor

Amy Natho
MS, CCC-SLP
Senior CEU Administrator/Associate Editor

Ann Kummer
PhD, CCC-SLP
Contributing Editor

Kathleen Poliski
Instructional Technology Coordinator
---
Featured Presenters
SpeechPathology.com instructors and guest editors are skilled clinicians and industry leaders whose courses consistently receive top ratings from our members.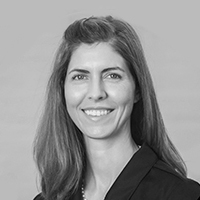 Kathleen J. Abendroth, PhD, CCC-SLP is a practicing speech-language pathologist in Lafayette, Louisiana. Over the last 10 years, she has gained extensive experience with children who have language impairments, from birth to adolescence. She has also presented research both nationally and internationally in the areas of language learning, literacy, and autism spectrum disorders. Dr. Abendroth earned her doctorate from the University of Louisiana at Lafayette and currently works in a public school setting serving middle and high school students.
Linda S. Carozza is an Associate Professor at Pace University. Dr. Carozza teaches in the areas of adult neurogenic communication disorders. She has multiple articles, presentations, and 3 book publications in clinical education, quality-of-life interventions, and leadership.
The presenter is an SLP with more than 30 years experience treating neurogenic communication disorders. His work has been published in Brain Injury, Clinical Rehabilitation, and Advance for SLPs. In 2003, he received the Clinical Service Award from the Brain Injury Association of Wisconsin (BIAW) for outstanding clinical service.
---
Advisory Board
All SpeechPathology.com content is vetted by a distinguished Advisory Board that provides topic-specific content and curriculum development.
View Advisory Board