Meet the experts
Our Team
The robust SpeechPathology.com course library is developed and overseen by an experienced team of speech-language pathologists and industry professionals.

Stacy L. Williams
PhD, CCC-SLP, CHSE
Chief Operating Officer

Amy Hansen
MA, CCC-SLP
Senior Managing Editor

Amy Natho
MS, CCC-SLP
Senior CEU Administrator/Associate Editor

Ann Kummer
PhD, CCC-SLP
Contributing Editor

Kathleen Poliski
Instructional Technology Coordinator
---
Featured Presenters
SpeechPathology.com instructors and guest editors are skilled clinicians and industry leaders whose courses consistently receive top ratings from our members.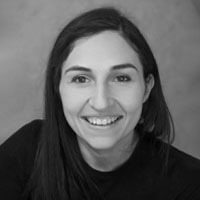 Reneé Cassuto is an occupational therapist licensed in six states with over four years' experience in school-based telehealth. She is also the CEO and co-founder of OT App Design, LLC which researches and commercializes novel and advanced screening and assessment tools.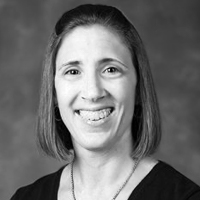 Jennifer Lundine, PhD, CCC-SLP, BC-ANCDS, is an Assistant Professor in the Department of Speech and Hearing Sciences at the Ohio State University and a researcher at Nationwide Children's Hospital, where she formerly worked as an SLP on the pediatric rehabilitation unit. Her research focuses on improving gaps in access to and utilization of services to support children with acquired brain injury (ABI) and identifying specific approaches to improve assessment and treatment practices for these children.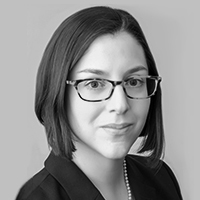 Jeanne Tighe, MA, CCC-SLP, BCS-CL, is the owner and Clinical Director of Beyond Communication, LLC, a private practice serving children and adolescents with communication and learning needs. Ms. Tighe has earned recognition as a Board Certified Specialist in Child Language and holds certification in the Knowledge and Practice Standards of the International Dyslexia Association (IDA). She has served on the Board of Directors of the New Jersey Branch of IDA. Her current clinical work focuses on integration of language and literacy interventions, and she is frequently invited to speak to parent and professional groups on these topics. Outside of the clinical setting, Ms. Tighe teaches language development to future professionals as an adjunct professor at The College of New Jersey.
---
Advisory Board
All SpeechPathology.com content is vetted by a distinguished Advisory Board that provides topic-specific content and curriculum development.
View Advisory Board