Meet the experts
Our Team
The robust SpeechPathology.com course library is developed and overseen by an experienced team of speech-language pathologists and industry professionals.

Stacy L. Williams
PhD, CCC-SLP, CHSE
Chief Operating Officer

Amy Hansen
MA, CCC-SLP
Senior Managing Editor

Amy Natho
MS, CCC-SLP
Senior CEU Administrator/Associate Editor

Ann Kummer
PhD, CCC-SLP
Contributing Editor

Kathleen Poliski
Instructional Technology Coordinator
---
Featured Presenters
SpeechPathology.com instructors and guest editors are skilled clinicians and industry leaders whose courses consistently receive top ratings from our members.
Cathy Binger, PhD, CCC-SLP, is a Professor in the Speech and Hearing Sciences Department at the University of New Mexico. She has published multiple research articles, book chapters, and books pertaining to supporting early language development for young children who require AAC. Dr. Binger teaches in the areas of language development, language disorders, and augmentative and alternative communication (AAC) at the University of New Mexico and is currently a Principal Investigator for a multi-site clinical trial investigation funded by the National Institutes of Health (NIDCD).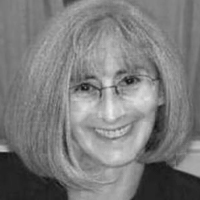 Ms. Dougherty owns and operates a private practice in Indiana, PA. She is the past President of the American Academy of Private Practice in Speech Pathology and Audiology (AAPPSPA), received the Academy's 2007 Honor Award for her achievements and 2014 AAPPSPA Award of Excellence. She served on the ASHA Health Care Economics Committee and is a member of the Technical Experts Panel for Quality of Insights of Pennsylvania, working on initiating quality measures for CMS to improve effectiveness, efficiency, economy and quality of services delivered to Medicare beneficiaries. Denise is a co-editor of Private Practice Essentials: a Practical Guide for Speech-Language Pathologists. Denise works as a legal consultant/expert witness in litigation involving dysphagia and negligence/malpractice. She received her bachelor's degree in communication disorders from Marywood University and a master's degree in communication disorders from St. Louis University.
Dr. Nancye Roussel is an associate professor and head of the Department of Communicative Disorders at the University of Louisiana at Lafayette. She has 20+ years of experience in higher-education and is a practiced lecturer at workshops on voice, dysarthria and swallowing. She is strong advocate of evidence-based practice and conducts a popular seminar each fall investigating the evidence for current treatments in voice and swallowing.
---
Advisory Board
All SpeechPathology.com content is vetted by a distinguished Advisory Board that provides topic-specific content and curriculum development.
View Advisory Board