Meet the experts
Our Team
The robust SpeechPathology.com course library is developed and overseen by an experienced team of speech-language pathologists and industry professionals.

Stacy L. Williams
PhD, CCC-SLP, CHSE
Chief Operating Officer

Amy Hansen
MA, CCC-SLP
Senior Managing Editor

Amy Natho
MS, CCC-SLP
Senior CEU Administrator/Associate Editor

Ann Kummer
PhD, CCC-SLP
Contributing Editor

Kathleen Poliski
Instructional Technology Coordinator
---
Featured Presenters
SpeechPathology.com instructors and guest editors are skilled clinicians and industry leaders whose courses consistently receive top ratings from our members.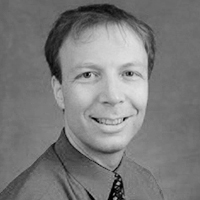 Dr. Paul Blanchet is an Associate Professor in the Department of Communication Sciences & Disorders at Baylor University. He is also a certified speech-language pathologist, as well as a person who stutters. Dr. Blanchet's primary areas of specialization are neurogenic speech disorders and fluency disorders. His research examines the effects of altered auditory feedback on speech production in individuals with Parkinson's disease, as well as university students' perceptions of speakers who stutter. Dr. Blanchet has published numerous peer-reviewed journal articles and has served as an editorial consultant for Journal of Fluency Disorders, Journal of Speech, Language & Hearing Research and American Journal of Speech-Language Pathology.
Martha Coen-Cummings, PH.D. CCC-SLP graduated from Miami University of Ohio with a Bachelor of Science and Master of Science degrees in 1984, and 1985 respectively. She earned her Ph.D. at the University of Cincinnati, in 1994 with minors in Management and Statistics. Her main clinical specialty areas of voice disorders and treatment of language processing disorders in children diagnosed with (C)APD have led to numerous presentations at the local, state, national, and inter-national levels. Martha has served in numerous elected positions and committees in the local and state professional associations that she has joined. She held President positions in the following professional associations; Southwest Speech and Hearing Association, the Northern KY Speech and Hearing Association, and the Ohio Speech Language Hearing Association (OSLHA).
She has been employed in the Division of Speech Language Pathology at Cincinnati Children's Hospital for over 25 years. She is currently the Coordinator of the Outpatient Mason Speech Language Pathology department, was nominated in 2010 for the hospital's Woman of the Year award, and in 2014 nominated for the Cincinnati Inquirer's Woman of the Year award. Also in 2010 she was chosen as one of Cincinnati Children's Hospital's Jefferson Awards winners for her active volunteerism. She received the department's Director's Award for Excellence in December, 1999, the Ohio Speech and Hearing Association's "Elwood Chaney Outstanding Clinician Award in 2007, was named Fellow of the Association in 2008, and Honors of the Association in 2012. She has also
completed the ASHA's Leadership in Healthcare program.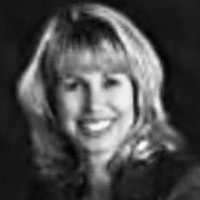 Dr. Shari Robertson is a Professor of Speech-Language Pathology and Dean's Associate for Graduate Studies at Indiana University of Pennsylvania. Dr. Robertson is on the ASHA Board of Directors, serving as the Vice President for Academic Affairs in SLP. She has published numerous articles, book chapters, and clinical materials and presented several hundred workshops at state, nation, and international venues related to language and literacy.
---
Advisory Board
All SpeechPathology.com content is vetted by a distinguished Advisory Board that provides topic-specific content and curriculum development.
View Advisory Board