Meet the experts
Our Team
The robust SpeechPathology.com course library is developed and overseen by an experienced team of speech-language pathologists and industry professionals.

Stacy L. Williams
PhD, CCC-SLP, CHSE
Chief Operating Officer

Amy Hansen
MA, CCC-SLP
Managing Editor

Amy Natho
MS, CCC-SLP
CEU Administrator/Assistant Editor

Ann Kummer
PhD, CCC-SLP
Contributing Editor

Kathleen Poliski
Instructional Technology Coordinator
---
Featured Presenters
SpeechPathology.com instructors and guest editors are skilled clinicians and industry leaders whose courses consistently receive top ratings from our members.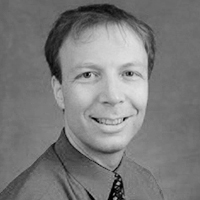 Dr. Paul Blanchet is an Associate Professor in the Department of Communication Sciences & Disorders at Baylor University. He is also a certified speech-language pathologist, as well as a person who stutters. Dr. Blanchet's primary areas of specialization are neurogenic speech disorders and fluency disorders. His research examines the effects of altered auditory feedback on speech production in individuals with Parkinson's disease, as well as university students' perceptions of speakers who stutter. Dr. Blanchet has published numerous peer-reviewed journal articles and has served as an editorial consultant for Journal of Fluency Disorders, Journal of Speech, Language & Hearing Research and American Journal of Speech-Language Pathology.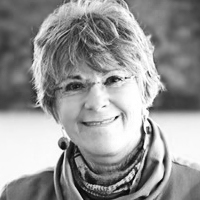 Dr. Nancy Helm-Estabrooks is the Brewer-Smith Distinguished Professor Emeritus in the Department of Communication Sciences and Disorders at Western Carolina University. Her past positions include Professor of Neurology (Speech Pathology), Boston University School of Medicine, Research Scientist, National Center for Neurogenic Communication Disorders, University of Arizona, and Research Professor, University of North Carolina. Among her awards are the Honors of the American Speech and Hearing Association and of the Academy of Neurologic Communication Sciences and Disorders, and the Frank R. Kleffner Lifetime Clinical Career Award. Her publications include over 100 peer-reviewed articles, seven books, 25 chapters, and seven standardized tests.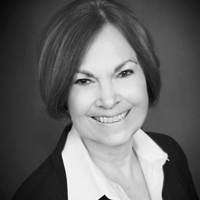 Dr. Kathleen T. Williams worked from 1968 to 1989 as classroom and remedial reading teacher, preschool and K–12 speech pathologist, and K–12 school psychologist. She has taught at the graduate and undergraduate levels. She worked from 1989 to 2009 in assessment and curriculum publishing. Now semi-retired, she provides continuing education workshops in reading, oral language, and vocabulary development. The author of several educational and clinical assessments, she most recently authored the Phonological and Print Awareness Scale and a companion intervention guide for developing early literacy skills.
---
Advisory Board
All SpeechPathology.com content is vetted by a distinguished Advisory Board that provides topic-specific content and curriculum development.
View Advisory Board