Meet the experts
Our Team
The robust SpeechPathology.com course library is developed and overseen by an experienced team of speech-language pathologists and industry professionals.

Stacy L. Williams
PhD, CCC-SLP, CHSE
Chief Operating Officer

Amy Hansen
MA, CCC-SLP
Senior Managing Editor

Amy Natho
MS, CCC-SLP
Senior CEU Administrator/Associate Editor

Ann Kummer
PhD, CCC-SLP
Contributing Editor

Kathleen Poliski
Instructional Technology Coordinator
---
Featured Presenters
SpeechPathology.com instructors and guest editors are skilled clinicians and industry leaders whose courses consistently receive top ratings from our members.
Tim Mackesey, a Georgia licensed and nationally certified SLP since 1992, specializes in the evaluation and treatment of stuttering and fluency disorders. He is an ASHA Board Certified Specialist in Fluency Disorders (BCS-F). Tim taught the graduate-level stuttering course at Georgia State University. He is a past president of GSHA. Tim has a number of published articles in peer-reviewed journals. He has served as an expert witness in litigation involving communication disorders. Having a severe stutter into his mid 20's helped Tim gain insights into the necessity of CBT integration into SLP.
With respect to CBT, Tim is a master practitioner in NLP and Neurosemantics. He is trained in Solution Focused Brief Therapy, Interactive Guided Imagery, Hypnotherapy, and Mindfulness. He combines these modalities in his approach to CBT.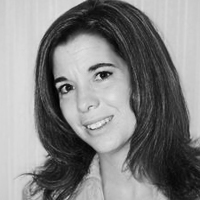 Kelly Ott, MEd, MHS, CCC-SLP Co-Owner, S.M.A.R.T.E.R. Steps®: With over 24 years of experience as a licensed Speech Language Pathologist, consultant, educator and administrator, Kelly has served children and adults with a diverse range of speech, language, swallowing, learning, and communication needs. She has provided direct speech pathology services, specialized educational services, professional development training, business communication and presentation training. Kelly is dedicated to providing students, educators, and parents with specialized strategies for achievement.
Nina Capone Singleton, PhD, CCC-SLP is an Associate Professor in the Department of Speech-Language Pathology, an Adjunct Associate Professor in the Hackensack Meridian School of Medicine, and the Director of the Developmental Language and Cognition Lab, all at Seton Hall University. She has held clinical positions at the Children's Seashore House-The Children's Hospital of Philadelphia, Children's Memorial Hospital (Chicago), Bright Futures Early Intervention Clinic (Evanston, Illinois), and the Westchester Institute for Human Development (Valhalla, New York). Dr. Capone Singleton has published many papers and has served as Associate Editor of the Journal of Speech, Language, and Hearing Research (2010-2013). She is currently Associate Editor of Folia Phoniatrica et Logopaedica. Dr. Capone Singleton has presented at both national and international conferences. She is the co-author of the 3rd edition of the textbook entitled Language Development: Foundations, Processes, and Clinical Applications, published by Jones & Bartlett Learning.
---
Advisory Board
All SpeechPathology.com content is vetted by a distinguished Advisory Board that provides topic-specific content and curriculum development.
View Advisory Board