Cleveland, OH
Full Time
Posted: April 14th, 2021
The Cuyahoga County Board of Developmental Disabilities (Cuyahoga DD) is seeking an Assistive Technology (AT) and Speech-Language Pathologist (SLP) Manager who will be responsible for developing plans and policies for school age and adult SLP staff and Assistive Technology staff, while managing the provision of school age and adult speech/language pathology services, assistive technology specialist services, and sign language interpreter services to individuals eligible for Board services. The nature of work will include, but is not limited to the following:
Provide clinical supervision, performance evaluation, and feedback to SLP, Assistive Technology Specialists (ATS), and Sign/Language Interpreter. Assign and prioritize therapists and specialists caseloads based on emergent needs.
Organize and monitor SLP staff with regard to adherence to policies and procedures for therapy provision, clinical practices, and ethics standards.
Train SLPs and ATS and maintain standards for performance of evaluations, record keeping (hard copy and electronic), implementation of treatment, technical competency, review of objectives, plans, and treatment.
Monitor elements and implementation of preschool and school age technical support services delivered by SLP and ATS staff through analysis of programmatic productivity and outcome data.
Maintain and monitor Kronos data for SLP, ATS, and Sign Language Interpreter staff including professional leave requests, absences, and timecards. Manage staff mileage and work from home requests.
Establish or coordinate in-service opportunities to advance professional growth of SLP, ATS, and Sign Language Interpreter staff.
Participate in recruitment and hiring process for SLP, ATS, and Sign Language Interpreter staff and new employee orientation.
Plan, develop, and implement best practice efforts with the management team, including the Division Manager.
Review requests and referrals for SLP, ATS services from school districts, support administrators, etc. and assign accordingly.
Manage all activities of the Assistive Technology Equipment Lending Library, the CLE (Custom Living Environment), and the ATV (Assistive Technology Vehicle).
Develop and maintain relationships with external entities including but not limited to public school districts, private provider agencies and other community partners. Identify and cultivate opportunities for new relationships within the community to further the mission of Cuyahoga DD.
Participate in department work efforts related to agency committees, task forces, and other initiatives as assigned. As necessary, make presentations or coordinate staff to present on applicable topics.
As necessary, represent Cuyahoga DD in dealings with other State, regional and local agencies and organizations. As necessary, attend and participate in meetings, committees, conferences and make presentations on applicable topics.
Manage, provide recommendations and oversee SLP budget expenditures.
Provide consultation services to management, administrative staff and parents/guardians as part of general or specific training requests.
Qualifications
Master's Degree in Speech/Language Pathology.
License in Speech-Language Pathology from the State of Ohio.
At least three years' experience in a coordinating/program development role required.
At least two years of supervisory experience required.
Valid state of Ohio driver's license and continued maintenance of excellent driving record.
Occupation Classification Requirements:
Speech-Language Pathologist OR
Administration
Please check the box above if you meet this job's requirements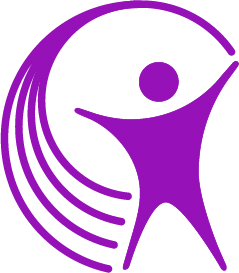 Contact
Christina Yoo
Cuyahoga County Board of Developmental Disabilities
Phone:

Pref

216-736-2660
Visit Company Website
ID: 3172778
---