Progressus Therapy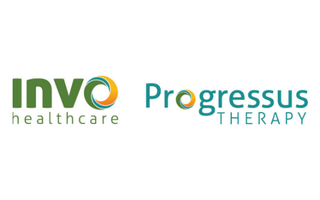 See Progressus Therapy Job Listings
Contact Information
Progressus Therapy
2701 N. Rocky Pt Drive, Ste 650
Tampa, FL 33607
US
Phone: 800-239-7979
Website:
invocompanies.com/careers
---
Progressus Therapy - Tampa
www.progressustherapy.com
2701 N. Rocky Pt Drive, Ste 650
Tampa, FL 33607

Progressus Therapy - Baltimore
www.progressustherapy.com
250 S. President Street
Suite 2300
Baltimore, MD 21202

Toll Free: 800-239-7979
Careers@progressustherapy.com
---
Progressus Therapy
The Power of What's Possible
Progressus Therapy is the nation's leading special education solutions provider of school-based and early intervention therapy services. We partner with school districts throughout the U.S. to provide speech-language pathology, occupational therapy, early intervention and physical therapy services.
We're Invested in YOU.
Working at Progressus Therapy is more than just a job, it's a career. When you join our team, we make a commitment to giving you the best possible career experience. And we take that commitment very seriously. Beyond great compensation and benefits, Progressus provides our employees with unparalleled support and mentoring. Every clinician, regardless of their level of experience, is surrounded by people who care about them and their success.
You'll receive customized career support and attention at every step.
Progressus has developed several programs to enhance the experiences and growth of our clinicians at various intervals in their careers. Career Launch is designed for first-year clinicians and those working in school-based therapy for the first time. Clinicians are assigned to experienced mentors who help them adjust to their new roles and responsibilities. New Leaders is an exclusive three-year program to help new clinicians develop leadership skills in their field.
Experienced clinicians can expand their clinical skills and professional growth through our Career Advance and Experience Leadership programs. They will have opportunities to participate in leadership activities within Progressus, in their district, or in their state or national organization.
Additional advantages to working with Progressus:
Competitive compensation and comprehensive benefits including healthcare, dental, short-term disability and life insurance, professional development, 401(k) with a discretionary match and more.
Multiple layers of support from Coordinators of Clinical Support, your Therapist Coordinator and the Progressus leadership team to provide career guidance and support.
Customize your career plan by working with experienced Career Services Professionals and the country's leading clinicians.
Clinical support, guidance, and tools: an easy-to-use online resource library, customized school-based tools, forms, templates, materials, up-to-date planning tools and intervention suggestions.
Get connected with other professionals nationwide through Progressus Therapy's incredible network of employees. Get everything you need – from resources and support to news and interactive groups on Progressus Central, our employee intranet.
Flexible schedule and workplace options that support your goals for location, special projects, work-life balance and more!
At Progressus, we understand that careers are not one size fits all. Contact us and we'll help you find a career option that is the perfect fit for you!
Every clinician is unique and has specific goals and plans for the future. Progressus will work with you to find the position that will help you achieve your goals with a career that is fulfilling both personally and professionally. Submit your resume and a member of our Career Services team will contact you shortly to discuss how Progressus Therapy can help you achieve your goals. Or, go to our job board to search current open positions nationwide by discipline, setting, and location.
---
Read More