https://www.speechpathology.com/slp-ceus/course/20q-setting-meaningful-goals-with-10236
This course discusses the philosophy behind meeting meaningful needs in therapy, along with tools and counseling techniques that help with understanding a client's needs. Specific techniques such as ethnographic counseling, motivational interviewing, and tools for verbally impaired clients are described, and examples within therapy interactions are provided.
Course created on August 15, 2022
Preview Exam
On Demand
Course Type: Text
CEUs/Hours Offered: ASHA/0.1 Intermediate, Professional; IACET/0.1; Kansas LTS-S1370/1.0; SAC/1.0

Learning Outcomes
After this course, participants will be able to identify meaningful needs that align with a person-centered approach.
After this course, participants will be able to describe ethnographic counseling techniques that support understanding how the world looks to clients.
After this course, participants will be able to describe motivational interviewing techniques that support a client's need to feel understood.
Reviews
2930 Reviews
Presented By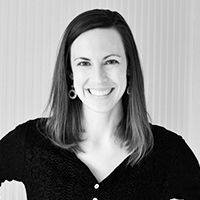 Sarah Baar

MA
CCC-SLP
Sarah Baar is a speech-language pathologist in Grand Rapids, MI. She's had the opportunity to work in many settings across the continuum including acute care, acute rehab, home & community, outpatient therapy, and private practice as well as being involved in various leadership projects. In 2016, she started the Honeycomb Speech Therapy website as a way to promote person-centered and functional therapy ideas and materials for adult rehab. Clinical SLPs enjoy her practical approach and tips that the everyday SLP can implement for a functional therapy approach.
---
More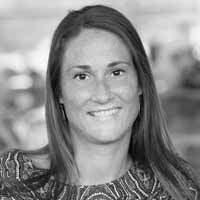 Heather Koole

PhD
CCC-SLP
Heather Koole, PhD, CCC-SLP is associate professor in the Speech Pathology and Audiology Department at Calvin University in Grand Rapids, MI. The combination of Heather's undergraduate and graduate degrees (social work, speech-language pathology, interdisciplinary health sciences) and clinical work have propelled her to think broadly about issues in the field of communication sciences and disorders. Her research and teaching interests include the following: how people with communication disorders (particularly brain injury) experience success and participate in life in meaningful ways; effective ways for preparing students to support clients in that success; facilitators and barriers to the SLP's role in providing functional and contextualized intervention.
---
More
Presenter Disclosure: Heather Koole - Financial: Heather Pools has no relevant financial relationships to disclose. Nonfinancial: No relevant relationships to disclose.
Sarah Barr - Financial: Sarah Baar is the owner of Honeycomb Speech Therapy LLC, a private practice that treats clients and also sells person-centered therapy materials. Non-financial: Sarah Baar is a member of Aphasia Access and a chapter author of a book related to the topic of this presentation.

Sponsor Disclosure: This Course is presented by SpeechPathology.com, a Continued site.

Content Disclosure: This learning event does not focus exclusively on any specific product or service.


Course participation information
To ensure you are ready to participate, please complete our short Test Drive to prepare your computer to view the course.
Full attendance is required, and the times you log in and out will be recorded and documented. If you log in to a live webinar late or if you log out early, you may not be able to earn CEU.
Passing an online exam and completing a course evaluation will be required to earn continuing education credit.
Live Webinars allow presenter and participant interaction. The exam and course evaluation for these courses must be completed within 7 days of the event.
On-demand courses include texts, video and audio recordings of live webinars, and multimedia formats. The exam and course evaluation for on-demand courses must be completed within 30 days of course registration.
To participate in the course, complete the exam and course evaluation, and earn continuing education credit, you must be a SpeechPathology.com member. Participants must complete the entire course; partial credit is not allowed.
SpeechPathology.com is committed to ensuring accessibility to the widest possible audience. We are continually improving the user experience for everyone. If you have questions, requests, or would like to report an accessibility-related issue, please email accessibility@continued.com. We will review your request and respond in a timely manner.
Visit our Contact us page or give us a call if you have questions.
---
American Speech-Language-Hearing Assn.
Intermediate Level
0.1 ASHA CEUs
---
International Association for Continuing Education and Training
Continued, LLC, DBA SpeechPathology.com, is accredited by the International Association for Continuing Education and Training (IACET). Continued complies with the ANSI/IACET Standard, which is recognized internationally as a standard of excellence in instructional practices. As a result of this accreditation, Continued is authorized to issue the IACET CEU. continued, LLC, is authorized by IACET to offer 0.1 CEUs for this program.
---
Kansas Dept for Aging and Disability Services
Approved for 1 continuing education clock hour(s) for Kansas licensed Speech Pathologists by the Kansas Department for Aging and Disability Services. Long-Term Sponsorship number: LTS-S1370.

California Speech-Language Pathology and Audiology Board: SpeechPathology.com is approved by the California Speech-Language Pathology and Audiology Board as a Continuing Professional Development Provider, approval number PDP 268. This course may meet the requirements for 1 hours of continuing education credit for SLPs as required by the California Speech-Language Pathology and Audiology and Hearing Aid Dispensers Board. The responsibility for determining whether or not this specific course counts toward an individual's requirements for license renewal is up to the individual. Please refer to the CA state board rules regarding allowable topics and self-study limits: http://www.speechandhearing.ca.gov/licensees/ce_req.shtml. Live webinars on SpeechPathology.com do not count as self-study courses toward California professional development requirements.
---
Speech-Language and Audiology Canada
Clinically certified members of Speech-Language and Audiology Canada (SAC) can accumulate continuing education equivalents (CEEs) for their participation with SpeechPathology.com. One hour of coursework equals 1 CEE. All SAC members are encouraged to participate in on-going education.
---