https://www.speechpathology.com/U/8551/150b9b9a4f4f6332fe

This course is part of the 2018 Nancy McKinley Lecture Series, Evaluating and Enhancing Children's Phonological Systems. This course will focus on identifying and categorizing phonological deviations, clarifying typical phonological acquisition vs. "articulation norms," determining severity ratings, and selecting optimal phonological pattern targets.
Course created on October 1, 2018
Learning Outcomes
After this course, participants will be able to identify a child's specific phonological deviations.
After this course, participants will be able to identify the severity level of a child's phonology disorder.
After this course, participants will be able to identify the phonological patterns that will increase the childs intelligibility.
Agenda
| | |
| --- | --- |
| 0-10 Minutes | Introduction |
| 10-25 Minutes | Child Phonology: Productions |
| 25-45 Minutes | Child Phonology: Deviations |
| 45-60 Minutes | Evidenced-Based Remediation Approach |
| 60-80 Minutes | Target Optimal Phonological Patterns to Improve Intelligibility |
| 80-90 Minutes | Summary, Q&A |
Reviews
5137 Reviews
Presented By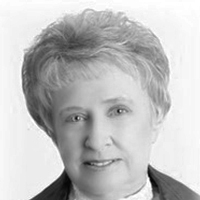 Barbara W. Hodson

PhD
Professor Emerita, Barbara Hodson, first taught at the University of Illinois where she received her PhD, then San Diego State University, and last at Wichita State. She has given phonology presentations in all 50 states, most of the Canadian provinces, and also 10 other countries. Her major recognitions include the Frank R. Kleffner National Clinician Award, University Research Award, and ASHA Honors.
---
More
Presenter Disclosure: FInancial: Barbara Hodson was paid an honorarium by SpeechPathology.com for this presentation. She is the author of books/materials related to this topic, for which she receives royalties. Nonfinancial: No relevant nonfinancial relationships to disclose.

Sponsor Disclosure: This course is presented jointly by SpeechPathology.com and the University of Wisconsin-Eau Claire.

Content Disclosure: This learning event does not focus exclusively on any specific product or service.


Course participation information
To ensure you are ready to participate, please complete our short Test Drive to prepare your computer to view the course.
Login and logout times will be recorded and documented.
Passing an online exam and completing a course evaluation will be required to earn continuing education credit.
Live Webinars allow presenter and participant interaction. The exam and course evaluation for these courses must be completed within 7 days of the event.
On-demand courses include texts, video and audio recordings of live webinars, and multimedia formats. The exam and course evaluation for on-demand courses must be completed within 30 days of course registration.
To participate in the course, complete the exam and course evaluation, and earn continuing education credit, you must be a SpeechPathology.com member. Participants must complete the entire course; partial credit is not allowed.
SpeechPathology.com is committed to ensuring accessibility to the widest possible audience. We are continually improving the user experience for everyone. If you have questions, requests, or would like to report an accessibility-related issue, please email accessibility@continued.com. We will review your request and respond in a timely manner.
Visit our Contact us page or give us a call if you have questions.
Our site uses cookies to improve your experience. By using our site, you agree to our Privacy Policy.