https://www.speechpathology.com/slp-ceus/course/autism-outreach-podcast-early-intervention-9806

This podcast addresses ways to embed language early intervention (EI) into functional routines using connection-building, playful activities that don't take away from daily life. Simple strategies that can be used in therapy sessions are discussed.
Course created on August 2, 2021
Preview Exam
On Demand
Course Type: Audio
CEUs/Hours Offered: AG Bell - LSLS/0.5 Domain 3, Domain 5, CE-SPC-21-3322; ASHA/0.05 Introductory, Professional; IACET/0.1; IBCCES/0.5; IL EITP/0.5; Kansas LTS-S1370/0.5; SAC/0.5

Learning Outcomes
After this course, participants will be able to list 3 strategies that can be embedded in routines across the day to help children work on language skills.
After this course, participants will be able to describe how to make functional routines more language enriched.
After this course, participants will be able to describe ways to make everyday interactions more playful.
Agenda
| | |
| --- | --- |
| 0-5 Minutes | Introduction |
| 5-25 Minutes | Language strategies: making daily routines language enriched and playful |
| 25-30 Minutes | Summary |
Reviews
4201 Reviews
Presented By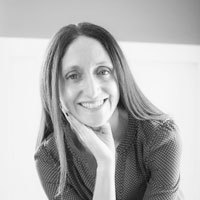 Rosemarie Griffin

MA
CCC-SLP, BCBA
Rosemarie Griffin, MA, CCC/SLP BCBA, is an ASHA certified Speech-Language Pathologist, Board Certified Behavior Analyst, Podcast Host, and Product Developer. She divides her time between a public school and her own private practice - ABA SPEECH. She is passionate about helping individuals with autism find their voice and become more independent communicators. Rose loves sharing information through her weekly podcast - Autism Outreach and is also an invited speaker at the local and national levels.
---
More
Kimberly Scanlon

MA
CCC-SLP
Kimberly Scanlon is a licensed and certified speech language pathologist, best-selling author, and parent who's helped countless individuals and families learn to joyfully communicate via her speech therapy sessions, books, newsletters, and workshops. Her best-selling book, My Toddler Talks, is a favorite among practicing speech language pathologists and professionals who work in early intervention. Kimberly's latest book, My Toddler's First Words, was awarded the Kirkus Star, one of the most coveted designations in the book industry. In addition to her books, Kimberly's writing and expertise has been featured in Parents, Care.com, The Washington Post, ASHAsphere, and the Student Doctor Network. Kimberly has been interviewed on numerous podcasts and provides engaging, informative workshops. A life-time learner, Kimberly has earned 4 awards (ACE) from the American Speech-Language-Hearing Association (ASHA) for continuing education. As a graduate of Immaculate Heart Academy, Rutgers and Montclair State, Kimberly is a Jersey Girl who lives in Ramsey, New Jersey with her husband, Ryan, and their 2 delightful young children. She enjoys riding her bike, reading books, playing with her children, and trying to exercise.
---
More
Presenter Disclosure: Rose Griffin - Financial: Rose Griffin was paid an honorarium for this course. Rose is the founder/owner of SpeechPathology.com's partner for this event, ABA SPEECH LLC, which sells materials and trainings for speech therapists working with autistic students. She is also founder/owner of Supervision Academy, which provides supervision to those seeking the BCBA certification. Nonfinancial disclosures: Rose is a Board-certified Behavior Analyst and creator of the "ABA Speech" blog.
Kimberly Scanlon - Financial: Kimberly Scanlon has authored books and materials sold on Amazon and Teachers-Pay-Teachers, for which she receives royalties. Nonfinancial disclosures: No relevant nonfinancial relationships to report.

Sponsor Disclosure: This course is presented jointly by SpeechPathology.com and ABA Speech, LLC.

Content Disclosure: This learning event does not focus exclusively on any specific product or service.


Course participation information
To ensure you are ready to participate, please complete our short Test Drive to prepare your computer to view the course.
Login and logout times will be recorded and documented.
Passing an online exam and completing a course evaluation will be required to earn continuing education credit.
Live Webinars allow presenter and participant interaction. The exam and course evaluation for these courses must be completed within 7 days of the event.
On-demand courses include texts, video and audio recordings of live webinars, and multimedia formats. The exam and course evaluation for on-demand courses must be completed within 30 days of course registration.
To participate in the course, complete the exam and course evaluation, and earn continuing education credit, you must be a SpeechPathology.com member. Participants must complete the entire course; partial credit is not allowed.
SpeechPathology.com is committed to ensuring accessibility to the widest possible audience. We are continually improving the user experience for everyone. If you have questions, requests, or would like to report an accessibility-related issue, please email accessibility@continued.com. We will review your request and respond in a timely manner.
Visit our Contact us page or give us a call if you have questions.
---
AG Bell - Listening and Spoken Language Credential
This course is offered for .5 hour(s) of CE Credit from the AG Bell Academy for Listening and Spoken Language. For an explanation of content areas, please view pdf listing all 9 "domains."
---
American Speech-Language-Hearing Assn.
Introductory Level
0.05 ASHA CEUs
---
International Association for Continuing Education and Training
Continued, LLC, DBA SpeechPathology.com, is accredited by the International Association for Continuing Education and Training (IACET). Continued complies with the ANSI/IACET Standard, which is recognized internationally as a standard of excellence in instructional practices. As a result of this accreditation, Continued is authorized to issue the IACET CEU. continued, LLC, is authorized by IACET to offer 0.1 CEUs for this program.
---
International Board of Credentialing and Continuing Education Standards
The continued family of websites, including SpeechPathology.com, is a Certified Training Partner of IBCCES. This course is offered for a maximum of 0.5 CE hours for the autism certifications issued by IBCCES.
---
Illinois Early Intervention Training Program
The Illinois Early Intervention Training Program has approved this event for 0.5 hours of EI credential credit. See http://www.illinoiseitraining.org/page.aspx?module=15 for information about credit areas.
---
Kansas Dept for Aging and Disability Services
Approved for 0.5 continuing education clock hour(s) for Kansas licensed Speech Pathologists by the Kansas Department for Aging and Disability Services. Long-Term Sponsorship number: LTS-S1370.

California Speech-Language Pathology and Audiology Board: SpeechPathology.com is approved by the California Speech-Language Pathology and Audiology Board as a Continuing Professional Development Provider, approval number PDP 268. This course may meet the requirements for 0.5 hours of continuing education credit for SLPs as required by the California Speech-Language Pathology and Audiology and Hearing Aid Dispensers Board. The responsibility for determining whether or not this specific course counts toward an individual's requirements for license renewal is up to the individual. Please refer to the CA state board rules regarding allowable topics and self-study limits: http://www.speechandhearing.ca.gov/licensees/ce_req.shtml. Live webinars on SpeechPathology.com do not count as self-study courses toward California professional development requirements.
---
Speech-Language and Audiology Canada
Clinically certified members of Speech-Language and Audiology Canada (SAC) can accumulate continuing education equivalents (CEEs) for their participation with SpeechPathology.com. One hour of coursework equals 1 CEE. All SAC members are encouraged to participate in on-going education.
---