https://www.speechpathology.com/slp-ceus/course/20q-language-intervention-for-children-10090
This course describes qualitative and quantitative active intervention ingredients in relation to children with, or at risk of, developmental language delay (DLD). A framework for categorizing and organizing these ingredients is discussed and the literature regarding these ingredients is summarized for application in practice.
Course created on April 1, 2022
Preview Exam
On Demand
Course Type: Text
CEUs/Hours Offered: AG Bell - LSLS/1.0 Domain 3, CE-SPC-22-0324; ASHA/0.1 Advanced, Professional; IACET/0.1; Kansas LTS-S1370/1.0; SAC/1.0

Learning Outcomes
After this course, participants will be able to identify 'active intervention ingredients' that can be described qualitatively and quantitatively.
After this course, participants will be able to describe a qualitative framework of 'dose form' and each of its components.
After this course, participants will be able to describe the quantitative aspects of dosage.
After this course, participants will be able to describe best practices, as identified in the literature, for incorporating 'active ingredients' into language interventions for children with DLD.
Reviews
2521 Reviews
Presented By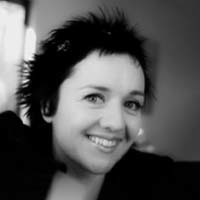 Pauline Frizelle

Dr. Pauline Frizelle is a lecturer at University College Cork and a former speech and language therapy manager, with over 20 years experience working with children with a wide range of speech, language and communication needs. In 2008 she was the first speech and language therapist in Ireland to be awarded the (Health Research Board) HRB fellowship for the therapeutic professions, to complete her PhD 'Investigating relative clauses in children with specific language impairment'. In 2015 Pauline was awarded an ASSISTid Marie Curie Fellowship to begin the development of an electronic assessment of complex syntax at the University of Oxford. She has since built on this work comparing assessment methodologies and developing a robust and engaging assessment of complex syntax. Dr Frizelle is particularly interested in collaborative research projects with clinicians in the community and in the development of new, robust, theoretically-driven interventions, that will result in an equitable public health approach to speech-language pathology for all children. Dr. Frizelle's current programme of research includes the 1) impact of dosage on intervention effectiveness for children with DLD 2) optimal use of technology when assessing children with DLD 3) the development and implementation of interventions for children with Down syndrome 4) optimal use of key-word signing in schools.
---
More
Cristina McKean

Cristina McKean is Professor of Child Language Development and Disorders at Newcastle University UK, Honorary Research Fellow at the Murdoch Children's Research Institute, Melbourne and Adjunct Research Fellow, Griffith University, Queensland. In 2010, after a 20-year career as a Speech and Language Therapist she completed her PhD at Newcastle University focused on understanding lexical and phonological development in children with SLI and was appointed Lecturer in Speech Pathology. She was awarded a three-year post-doctoral fellowship as part of the NHMRC funded Centre of Research Excellence in Child Language in 2013. She leads epidemiological research with global reach which develops and evaluates public health practices for children with and at risk of developmental language disorders. Her work aims to develop equitable, comprehensive public health practices to promote robust language development for all children. This agenda is underpinned by principles of social justice, inter-disciplinary collaboration and co-design. Professor McKean's current program of research focuses on effective identification of children at risk, interventions, and service delivery design and is informed by four cross-cutting themes: 1) developmental change, 2) the child's social context, 3) cross-cultural diversity and 4) the power of co-design.
---
More
Presenter Disclosure: Pauline Frizelle - Financial: Pauline Frizelle has no relevant financial relationships to disclose. Nonfinancial: No relevant nonfinancial relationships to disclose.
Cristina McKean - Financial: Cristina McKean has no relevant financial relationships to disclose. Nonfinancial: No relevant nonfinancial relationships to disclose.

Sponsor Disclosure: This Course is presented by SpeechPathology.com, a Continued site.

Content Disclosure: This learning event does not focus exclusively on any specific product or service.


Course participation information
To ensure you are ready to participate, please complete our short Test Drive to prepare your computer to view the course.
Full attendance is required, and the times you log in and out will be recorded and documented. If you log in to a live webinar late or if you log out early, you may not be able to earn CEU.
Passing an online exam and completing a course evaluation will be required to earn continuing education credit.
Live Webinars allow presenter and participant interaction. The exam and course evaluation for these courses must be completed within 7 days of the event.
On-demand courses include texts, video and audio recordings of live webinars, and multimedia formats. The exam and course evaluation for on-demand courses must be completed within 30 days of course registration.
To participate in the course, complete the exam and course evaluation, and earn continuing education credit, you must be a SpeechPathology.com member. Participants must complete the entire course; partial credit is not allowed.
SpeechPathology.com is committed to ensuring accessibility to the widest possible audience. We are continually improving the user experience for everyone. If you have questions, requests, or would like to report an accessibility-related issue, please email accessibility@continued.com. We will review your request and respond in a timely manner.
Visit our Contact us page or give us a call if you have questions.
---
AG Bell - Listening and Spoken Language Credential
This course is offered for 1 hour(s) of CE Credit from the AG Bell Academy for Listening and Spoken Language. For an explanation of content areas, please view pdf listing all 9 "domains."
---
American Speech-Language-Hearing Assn.
Advanced Level
0.1 ASHA CEUs
---
International Association for Continuing Education and Training
Continued, LLC, DBA SpeechPathology.com, is accredited by the International Association for Continuing Education and Training (IACET). Continued complies with the ANSI/IACET Standard, which is recognized internationally as a standard of excellence in instructional practices. As a result of this accreditation, Continued is authorized to issue the IACET CEU. continued, LLC, is authorized by IACET to offer 0.1 CEUs for this program.
---
Kansas Dept for Aging and Disability Services
Approved for 1 continuing education clock hour(s) for Kansas licensed Speech Pathologists by the Kansas Department for Aging and Disability Services. Long-Term Sponsorship number: LTS-S1370.

California Speech-Language Pathology and Audiology Board: SpeechPathology.com is approved by the California Speech-Language Pathology and Audiology Board as a Continuing Professional Development Provider, approval number PDP 268. This course may meet the requirements for 1 hours of continuing education credit for SLPs as required by the California Speech-Language Pathology and Audiology and Hearing Aid Dispensers Board. The responsibility for determining whether or not this specific course counts toward an individual's requirements for license renewal is up to the individual. Please refer to the CA state board rules regarding allowable topics and self-study limits: http://www.speechandhearing.ca.gov/licensees/ce_req.shtml. Live webinars on SpeechPathology.com do not count as self-study courses toward California professional development requirements.
---
Speech-Language and Audiology Canada
Clinically certified members of Speech-Language and Audiology Canada (SAC) can accumulate continuing education equivalents (CEEs) for their participation with SpeechPathology.com. One hour of coursework equals 1 CEE. All SAC members are encouraged to participate in on-going education.
---