From the Desk of Carol C. Dudding, PhD, CCC-SLP, CHSE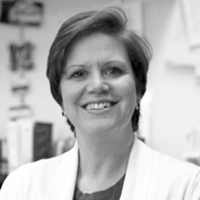 In this article we will be increasing our understanding of the resources needed for an optimally functioning simulation lab. Resources such as personnel, equipment and technologies will be discussed. We will exchange ideas with Nathan Spencer with the goal of having a broader understanding to allow us to communicate and collaborate with the simulation labs on our campus.
This article is part of an ongoing series of articles on simulations in healthcare, specifically in Communication Sciences and Disorders (CSD). The SimQ format, allows us to explore the technological as well as pedagogical aspects of simulation for clinical education through the words of the experts. It is anticipated that the audience will include university faculty, clinical educators, and professionals with an interest in the use of simulations to enhance the clinical education of our students and practicing professionals. These articles are intended to address the needs of those considering the use of simulations, and those with varying experiences and level of skill.
Carol C Dudding, PhD, CCC-SLP, CHSE
Contributing Editor
SimQ: Anatomy of a Simulation Lab
Learning Outcomes
After this course, readers will be able to:
Classify the roles of key personnel involved in the operation of a simulation lab
Prepare a list of key equipment, technology and space requirements
Develop resources for continued learning in the operation of simulation labs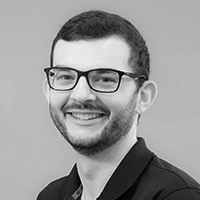 Nathan Spencer
1. Nathan, thank you for taking the time to address some of the unknowns for many of us surrounding the functioning of a simulation lab. It's a busy place with lots of cool technologies but it can be intimidating for some of us. I know the readers will appreciate your insights. Tell us a bit about yourself and your daily work environment.
Hi Carol, I am happy to share my experiences in managing a simulation lab. I am a graduate of Bridgewater College (located in the Shenandoah Valley of Virginia). I really enjoy my current job as Lab Technology Coordinator at James Madison University (JMU). Some of my professional interests include technology and simulation in nursing, instructional and educational technologies, and technology in simulation. You're right, it's a very busy and stimulating environment. That's what makes it both exciting and challenging. No two days are ever alike and it always keeps me on my toes.
2. I've seen you in action and know that you are always on the run. Tell us about the simulation lab here at James Madison University (JMU).
We aren't associated with a medical school so the simulation lab here at James Madison University is housed in the School of Nursing. It's a modest space as a 7,000 square feet facility, serving more than 180 students and close to 50 faculty. We have a 6-bed Acute Care learning environment and a 4-bed Primary Care learning environment. The learning environments have been created as replicates of traditional medical settings. Within the rooms, you'll find functional hospital beds, monitors, medical equipment, medication carts, and more. In addition, the lab is fortunate to offer a variety of manikins and task trainers for our students to gain clinical skills in patient care and health assessment. We even have a room that looks like a patients home environment. And, more importantly, we have a great team of faculty and students to work with!
3. Nathan, tell us a bit about your job title and what you do in the sim lab?
My title is Lab Technology Coordinator, and my function is supporting all of the technology in all of our simulation lab space. Larger simulation labs will typically have several people in this role, and many of the coordinators tend to specialize in supporting a particular type of technology. Here in JMU's Sim Lab, it's only me and that means I wear many hats. For example, I oversee and provide technological support for the digital manikins, electronic medical records and all the virtual applications. I also troubleshoot all the audio-visual equipment that goes along with the debriefing process. Should something come about that requires extra support, I can call on other university IT support personnel if I have a specific problem with computers, networking and/or audio-video.
4. What is your background and training to prepare you for your role?
That's a good question. Many people in my position come from various backgrounds. I have a degree in Business Administration and Marketing and have tinkered with technology all of my life as the acting "IT" person within my family. I say acting "IT" person because I grew up around technology that my parents and extended family were unaccustomed to, so I learned and taught them nearly simultaneously. I had an internship in college for a crane and steel fabrication company that allowed me to try my hand at Computer-Aided Drafting (CAD) software and do some amateur welding in addition to the office IT work requested of me. Given my fascination of the developing trends in technology, it made sense for me to seek a role in which technology and my business degree would coincide; therefore, the JMU position that was presented to me in 2015 made sense. I'm currently in my fourth year with JMU, and my position essentially grew organically over time to encompass the needs associated with maintaining a simulation lab. I started out reading manuals and absorbing as much medical terminology and procedures from our RN's within our school. While in that process, I did multiple Apple and Dell trainings to re-enforce my background on both systems within a campus IT environment. I used my technology troubleshooting background to manage day-to-day operations and issues.
5. So you have a background in business and marketing, and dabbled in technology. I imagine many people in your role have equally diverse background and training. So how did you learn to do your job?
My interest grew in simulation and since my start I have attained several certifications. I hold two certifications allowing me to do repairs on our Laerdal products. Laerdal is a large company that manufactures many of the manikins that we use in the lab. I am recognized by The Society for Simulation in Healthcare as Certified Healthcare Simulation Operations Specialist (CHSOS). This is different from the CHSE (Certified Healthcare Simulation Educator) credential that many of my nursing colleagues hold. As the name implies, I am certified in operations of the lab. The CHSE pertains to those involved in the simulations as a teaching tool. It should be noted that The Society for Simulation in Healthcare also accredits simulation programs, such as ours here at JMU. In answer to your question, it was independent on-the-job training. I immersed myself in all aspects that pertained to the nursing field. For example, I had to learn medical terminology and procedures that would be practiced here in the SimLab—that required me to read manuals and closely work with students and faculty in the JMU Nursing Program.
6. With the variation of background and training, what are the important characteristics of someone in your role?
The most important characteristics are an understanding of many different technologies, troubleshooting ability, communication, and the ability to see the "bigger picture." A basic understanding of technology and troubleshooting is fundamental and does not require much explanation. However, communication was a key element for me because I continually ask medical questions to further my knowledge in the field. Advance medical knowledge was my biggest initial barrier to grasping certain simulation concepts. I'm always learning. Through our collaboration with the speech department, I am learning about pediatric swallowing. Learning new information is what makes this job so exciting. In this role, I'm always learning something new!
7. I'm glad for you, the students and the JMU Sim Lab that you had those opportunities for training. I know the healthcare simulation educators depend on a lot of on-the-job training and advanced workshops. This isn't anything we learn in our college degree programs. Any other characteristics needed for the job?
I'd have to say flexibility and the ability to problem-solve. I referenced the bigger picture earlier and, in simulation, that means realizing that there is not a simulation lab that always feels as if it is equipped with all the resources it requires to fully replicate a realistic setting; therefore, you must be able to improvise and adapt with your existing resources to forge ahead and deliver the highest quality simulation to your students to meet the learning objectives.
8. Who are the other simulation professionals that we might see in a simulation lab?
Examples of other professionals you'll see in simulation labs will vary from lab to lab. Within our lab, our organizational structure includes a Lab Director who oversees all simulations spaces, coordinates, and executes simulation planning with faculty members all while adhering to and keeping up with best simulation practices. We also have a Simulation Education Specialist who functions within a similar role as the Lab Director in assisting with the coordination and execution of simulation, but this person also manages our supply chain. Finally, we have a Standardized Patient Coordinator who recruits, oversees, and trains actors/actresses to play roles within our simulations to enhance their realism. In our lab, the standardized patients all have a background in the nursing professions. I don't think that's unusual since our lab is housed in the School of Nursing. The bigger the Sim Lab, especially those associated with a medical school, the greater number of personnel who will be involved and have a background in a number of different medical fields. The simulation lab is where technology professionals and healthcare professionals come together to share their knowledge to assure a successful experience for the student learner.
9. So tell me more about the role of the simulation education coordinator and/or director.
In our lab, those individuals assist in the coordination and execution of simulation. There is a tremendous amount of planning that goes into a simulated learning experience. Many hours are committed before the simulation ever takes place. We work very closely with the faculty members in developing learning objectives, authoring the cases, and determining technologies needs. Then there are the aspects involving the students: scheduling, orientation, and pre-briefing are all necessary to make the simulation successful for the student. Believe me, I've seen many students participate in simulations. They are often very nervous about working with the "patient" even though we all know the patient is not real. I guess that's what makes these simulation experiences so valuable. It's a good idea for me to be part of the process from an early stage. As the expert in the technology, I can help the faculty determine which technology, or combination of technologies, can best meet the learning objectives. I am also a necessary part of the actual simulation. As the technology person, I'm more so in the background assisting and maintaining because it is difficult to predict when I'll be needed in another room to assist with an issue. On occasion, if we are stretched thin to do scheduling, I'll facilitate simulations to help ease the workload. I am fortunate to have a very knowledgeable and experienced Lab Director, Lauren Mullen.
10. Oh yes, we interviewed Lauren earlier. She addressed the common myths of simulation for us.
Lauren is a really great resource for any simulation information you might need to know! She's one of the more knowledgeable medical simulation professionals that I know. I notice when I go to simulation conferences just how much Lauren knows in comparison to some of those attending just because Lauren's been educating herself on simulation since 2006 and is just plain ahead of other learners on the topic. She's very committed to employing best-practices in both simulations and healthcare and assessment for the students. I know she works with a number of faculty with different areas of expertise and interests.
11. Well, I'd say you have a great all-around team. What types of technologies do you have available in your lab?
We have a wide range of technology within our lab. We have the new Gaumard "Super Tory" which is a neonatal care simulator that is about as life-like as they come with her crying and movement features that were very well-engineered by Gaumard. Super Tory was part of the doctoral dissertation for your colleague, Erin Clinard. Erin's students reported that they were amazed at how Super Tory changed color when O2 stats changed, cried depending on whether she was being cared for appropriately, and more! We, the Sim Lab professionals, as well as the students learned a lot about feeding babies in the NICU. We also have several Laerdal SimMan mankins and 3G manikins. The 3G's are adult manikins that, aside from movement of the limbs, portray several life-like things. For example, they can bleed, sweat, secrete, blink, and even have urine output. They also feature an advanced drug recognition system which, when paired with its LLEAP software, takes education to a higher level. Aside from these types of manikins, we also have a camera system that allows us to live stream to debriefing rooms within the building. One advantage of this is that it allows us to break our clinical groups into groups of 3 or 4 to watch simulations from a 90" television as the simulation unfolds. Having a space for other students to watch the simulation provides yet another way for them to learn!
12. In addition to the high tech manikins, what other expenses does the lab incur?
Supplies. Supplies are huge simulation lab expense because you simply can't re-use everything for a realistic simulation experience. If it is used in a medical setting, we supply it. Most of our medical-based simulations require IVs, needles, bandages, and catheters. In order to maximize the fidelity of the experience, we purchase the real supplies and medical equipment. And like medical settings, we can't always re-use the supplies. Since we try our best to use simulations to meet the educational needs of the students, we have a variety of simulations from adult to pediatric to labor and delivery. Each of these scenarios requires its own set of supply and equipment needs. Really the list can be endless.
13. What's on your wish list of future purchases?
Gaumard has a new pediatric 5-year-old with eye-tracking technology that I've had my eye on. I guess pun intended on that one! It's truly remarkable, though, because the manikin will follow the nursing students' movement in the room to further enhance the realism. I've also been looking into a new simulated maternity manikin, but have not really made a decision there. I plan on meeting with the vendors we typically use and having a demonstration setup sometime over the summer for that.
14. It seems like the vendors are very willing to come and demo the equipment as well as offer training. I appreciate that I've been invited to a few of those. Last summer we were introduced to the newer kind of hybrid simulation - wearable technologies. That was way cool. Can you tell us more?
A company called AVKIN has produced some technologies for simulation that are really impressive. The wearable technologies are worn by a trained standardized patient, so it adds to the realism. For example, we don't actually practice inserting a urinary catheter into live standardized patients, but with wearable technologies, the standardized patient can put on the appropriate body part to allow the student to practice. Another positive is that the standardized patient can respond and object much like a real patient might, making this far more real than the task trainers which are designed to do the same thing. This is referred to as a hybrid technology simulation.
15. Okay Nathan that sounds "awesome" for the nursing students but is there a wearable technology that might be used by students in speech-language pathology?
Oh yea, I forget you folks don't do anything below the waist. So there is a simulated chest that is put on like a backpack. It allows students to listen to breath sounds but more than that-- it has a trach in place. This allows the students to practice speaking valve placement and/or suctioning. There is an app that simulates coughing and suctioning sounds. Remember there is a standardized patient wearing this equipment, so the whole time they are gagging and pushing away the students. It is super realistic.
16. Oh, I remember. I was there and felt really queasy when I heard the sounds. It reminded me of my days working in the hospital.
We are currently trying out a few pieces of wearable equipment with students and it really adds to the experience for them!
17. From your perspective, what do you see as the benefits to the students who are involved in your lab?
The greatest benefit is the hands-on training the students get when they are working with the manikins. A fatal mistake can be made in our lab, and then it can be corrected because it's just a manikin. However, the impact of seeing vitals drop rapidly and a simulated patient dying creates a lasting sense of awareness for the students. They realize the mistakes and learn from them in a way that helps them prepare for the real situation in the hospital environment. Aside from a drastic example like the one above, the foundational skills of nursing are just reinforced through practice and the manikins allow for that. The manikins can handle getting an IV, catheter, trach care, wound care, or med administration all day, but a real person is going to want you to hit the vein for an IV on that first try. It's a very valuable learning experience.
18. Many of the people reading this interview are in programs that don't have the resources for their own simulation labs. What advice do you have for them in terms of collaborating with existing simulation labs?
I recommend that you just go talk to someone. Maybe observe a few scheduled simulations, get to know the faculty and look for ways to integrate into an already existing simulation. Interprofessional collaboration is always going to be a good thing. I believe those that work in simulation are always open to the potential of expanding the needs. The expansion of simulation creates a learning opportunity for us and offers even more perspective for existing things we're working on. But of course, there are limited resources of time, space, equipment, supplies and expertise.
19. What if we don't have technical knowledge in simulations? Can you still work with us?
Sure, you know you are welcome to our lab anytime (sarcasm). Just kidding, sort of. But yes, the important thing is that you have clear learning objectives in mind to guide the development of the simulation. Be prepared to spend a lot of time learning about simulations and planning for your first event. We will work with you in developing the case, pre-briefing and debriefing--all important aspects of the simulation experience.
20. Thank you for your time and expertise. Any last words of wisdom or recommendations for our readers?
Start small. Don't plan to do a super complex one-hour simulation involving 5 professionals right out of the box. Also, I suggest attending as many trainings and conferences as you can. We are all in this together.
Citation
Spencer, Nn. (2019). SIMQ: Anatomy of a Simulation Lab. SpeechPathology.com, Article 20202. Retrieved from www.speechpathology.com