https://www.speechpathology.com/U/8152/0ff345e2c14608d39d

This is Part 5 of a five-part pediatric feeding series. This course provides a basic introduction to the diagnosis of Eosinophilic Esophagitis (EoE). Implications for treatment of developing feeders in regard to EoE and other diagnoses that require restriction of food items will be discussed. (Part 1: Course 8145, Part 2: Course 8146, Part 3: Course 8149, Part 4: Course 8151)
Course created on October 19, 2017
Learning Outcomes
After this course, participants will be able to list 3 characteristics of Eosinophilic Esophagitis.
After this course, participants will be able to describe 3 characteristics of treatment of Eosinophilic Esophagitis.
After this course, participants will be able to identify 3 ways that Eosinophilic Esophagitis may influence feeding development.
Agenda
| | |
| --- | --- |
| 0-5 Minutes | Introduction |
| 5-15 Minutes | Description of Eosinophilic Esophagitis (EoE) |
| 15-20 Minutes | Associated Diagnoses |
| 20-30 Minutes | Symptoms and Associated Findings of EoE |
| 30-45 Minutes | Treatment of EoE |
| 45-50 Minutes | Implications for Feeding Development & Role of the SLP/Feeding Specialist |
| 50-55 Minutes | Case Study |
| 55-60 Minutes | Summary, Q&A |
Reviews
2635 Reviews
Presented By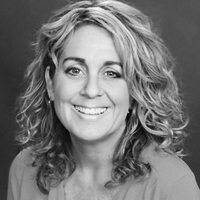 Rhonda Mattingly

Ed.D
CCC-SLP
Dr. Rhonda Mattingly is an Associate Professor and the Director of Clinical Education in the Department of Otolaryngology, Head and Neck Surgery, and Communication Disorders at the University of Louisville. She has been a practicing speech-language pathologist since 1989 and has spent most of her career working with infants and children with feeding disorders. Dr. Mattingly has provided services in the early intervention, outpatient, and inpatient settings. She worked at Norton Children's Hospital, formally Kosair, and performed instrumental and clinical feeding and swallowing evaluations on preterm infants, term babies, children, and adolescents. She has provided ongoing treatment and parent/staff education both at Kosair and at the other facilities. In addition to other classes, Dr. Mattingly teaches a full semester graduate course in pediatric feeding and swallowing and has taught continuing education courses on the topic in over fifty cities in the U.S. and in Madrid, Spain. She is currently working with adults and children with swallowing disorders in her practice at University of Louisville Physicians and is performing pediatric fiberoptic endoscopic swallowing evaluations in the Louisville area.
---
More
Presenter Disclosure: Financial: Rhonda Mattingly was paid an honorarium for this course by SpeechPathology.com. Non-financial: No non-financial relationships to disclose.

Content Disclosure: This learning event does not focus exclusively on any specific product or service.


Course participation information
To ensure you are ready to participate, please complete our short Test Drive to prepare your computer to view the course.
Login and logout times will be recorded and documented.
Passing an online exam and completing a course evaluation will be required to earn continuing education credit.
Live Webinars allow presenter and participant interaction. The exam and course evaluation for these courses must be completed within 7 days of the event.
On-demand courses include texts, video and audio recordings of live webinars, and multimedia formats. The exam and course evaluation for on-demand courses must be completed within 30 days of course registration.
To participate in the course, complete the exam and course evaluation, and earn continuing education credit, you must be a SpeechPathology.com member. Participants must complete the entire course; partial credit is not allowed.
SpeechPathology.com is committed to ensuring accessibility to the widest possible audience. We are continually improving the user experience for everyone. If you have questions, requests, or would like to report an accessibility-related issue, please email accessibility@continued.com. We will review your request and respond in a timely manner.
Visit our Contact us page or give us a call if you have questions.