https://www.speechpathology.com/U/8194/4a2a0e7504bc12391a

This course will review the rationale for completing cognitive-linguistic evaluations with adults in the acute care setting. Informal and formal assessments will be reviewed, as well as the role of the SLP in a multidisciplinary team.
Course created on October 24, 2017
Learning Outcomes
After this course, participants will be able to list at least 2 rationales for assessing cognitive-linguistic skills of patients in the acute care setting.
After this course, participants will be able to identify at least 3 cognitive skills that are targeted during cognitive assessment and treatment.
After this course, participants will be able to describe 2-3 ways to formally and/or informally assess cognitive skills in the acute care setting.
Agenda
| | |
| --- | --- |
| 0-5 Minutes | Introduction |
| 5-10 Minutes | Overview of cognitive-linguistic skills and assessment |
| 10-20 Minutes | Rationale for assessing cognitive skills in acute care |
| 20-25 Minutes | Formal cognitive assessments |
| 25-40 Minutes | Informal assessment of cognitive-linguistic skills |
| 40-45 Minutes | Interdisciplinary care and discharge planning |
| 45-55 Minutes | Case Study |
| 55-60 Minutes | Summary, Q&A |
Reviews
3800 Reviews
Presented By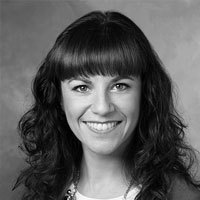 Lisa Mechler

MS
CCC-SLP
Lisa Mechler, MS, CCC-SLP received her graduate degree in Communication Disorderes from San Francisco State University in 2009. She has worked in acute care since then with some experience also in SNF and outpatient settings. Most recently, Lisa worked for nearly seven years as the primary SLP on the neurology and neurosurgery floors and in the neuro ICU at Stanford Health Care in Palo Alto, CA. She also worked as the Clinical Education Coordinator at Stanford for nearly three years, where she coordinated the SLP, PT, and OT student programs for the acute care Student Rehab Program. Lisa has begun pursuing other professional opportunities at Stanford, yet maintains a strong passion for advocating for patients with cognitive-linguistic disorders and ensuring the SLP is part of a multidisciplinary team in acute care hospitals.
---
More
Presenter Disclosure: Financial: Lisa Mechler was paid an honorarium for this course by SpeechPathology.com. Non-financial: No non-financial relationships to disclose.

Content Disclosure: This learning event does not focus exclusively on any specific product or service.


Course participation information
To ensure you are ready to participate, please complete our short Test Drive to prepare your computer to view the course.
Full attendance is required, and the times you log in and out will be recorded and documented. If you log in to a live webinar late or if you log out early, you may not be able to earn CEU.
Passing an online exam and completing a course evaluation will be required to earn continuing education credit.
Live Webinars allow presenter and participant interaction. The exam and course evaluation for these courses must be completed within 7 days of the event.
On-demand courses include texts, video and audio recordings of live webinars, and multimedia formats. The exam and course evaluation for on-demand courses must be completed within 30 days of course registration.
To participate in the course, complete the exam and course evaluation, and earn continuing education credit, you must be a SpeechPathology.com member. Participants must complete the entire course; partial credit is not allowed.
SpeechPathology.com is committed to ensuring accessibility to the widest possible audience. We are continually improving the user experience for everyone. If you have questions, requests, or would like to report an accessibility-related issue, please email accessibility@continued.com. We will review your request and respond in a timely manner.
Visit our Contact us page or give us a call if you have questions.
Our site uses cookies to improve your experience. By using our site, you agree to our Privacy Policy.