Oxnard, CA
Full Time | School
Posted: September 13th, 2023
We are currently accepting applications from self-motivated and experienced Speech-Language Pathology Assistants to join our school staff to work with students who have severe speech and language disorders as well as physical, emotional, and learning disabilities.

Supervision: Under the general direction of the Director of Special Education. Under the immediate direction of the Language, Speech, and Hearing Specialist while performing services at the school site.

Benefits of ATX Learning:
•Competitive Salary commensurate with experience,
•Bi-Monthly Pay — Direct deposit,
•Generous Paid Time Offs,
•Unlimited CEUs through Speech Pathology,
•Health benefits plans for medical, vision, dental, and life insurance,
•Background Check Reimbursement,
•State license Reimbursement,
•ASHA CCC's Reimbursement,
•Relocation Assistance,
•Completion Bonus,
•Longevity Bonus,
•Referral Bonus,
•Nationwide Opportunities,
•And, many more!

Duties and Responsibilities: The duties listed are typical, but not exclusive.
•Provide direct speech and language therapy to children and follow documented treatment plans or protocols.
•Document student performance such as tallying data.
•Prepare charts, records and graphs and reports information.
•Assist the Language, Speech and Hearing Specialist during assessment of students.
•Prepare therapy materials and/or equipment for use in classroom and therapy activities.
•Assist instructional personnel in the implementation of Individual Education Plans (IEPs).
•Support the Language, Speech and Hearing Specialist in research projects, and in-service trainings.
•Perform checks and maintenance of equipment.
•Collect data for quality improvement.
•Assist with documentation as directed.
•Operate a variety of office machines, including typewriter, copier, calculator and computer terminal.
•Perform related duties as assigned.

Qualification and Experience:
Equivalent to the completion of the twelfth grade; training and/or experience sufficient to demonstrate possession of the knowledge and abilities detailed above. Typical qualifying experience would include: one year of experience providing direct therapy to language/speech impaired individuals in a clinical or educational setting and/or possession of an associate's degree in speech-language pathology, or graduation from a speech-language pathology assistant certificate program. Additional experience working with children (ages three to twenty-one) is desirable.

Licenses:
•Registration with the Speech-Language Pathology and Audiology Board as a Speech-Language Pathology Assistant is required.
•A valid California Motor Vehicle Operator's license.

All school personnel must successfully complete a fingerprint background check through Live-Scan, and provide current tuberculosis clearance, and COVID-19 vaccination status. To be considered for this role, please submit your current resume/CV OR a cover letter detailing your relevant experience. Only qualified applicants are requested to apply.*
Occupation Classification Requirements:
Speech-Language Pathologist OR
Speech-Language Pathologist - Clinical Fellow OR
Speech-Language Pathology Assistant
Please check the box above if you meet this job's requirements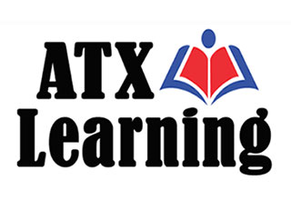 ID: 3262123
---