Menifee, CA
Part Time | School
Posted: September 1st, 2023
Make a difference in the lives of children! ATX Learning is a Non-Public Agency (NPA) that serves school districts throughout States. We are urgently hiring for energetic, and experienced Speech Language Pathologists to join our school staff to provide designated support and services for students by identifying, assessing, planning, providing, evaluating and improving education services to those individuals who demonstrate communicative difficulties. Are you interested in joining an organization devoted to helping all children succeed? If so, we want to hear from you.
Basic Function: Provide assessment and service for students with speech and language disabilities in the areas of articulation, receptive and expressive language, fluency, voice and deaf/hard of hearing.
Supervision: Under the general direction of the Director of Special Education. Under the immediate direction of the site administrator while performing speech and language services at the school site.
Representative Duties: The duties listed are typical, but not exclusive.
Identify, with the help of parents and school team, students who need communication assessments.
Assess students' communication skills using appropriate test instruments, parent and teacher interviews, record review and observations relating speech and language needs to classroom learning.
Evaluate the results of a comprehensive assessment to determine if the findings qualify students for speech and language or other services with the help of the school team and the child's parents/guardian.
Develop and implement individualized education programs (IEP'S) for students who qualify for services under current federal and state regulations and local policies within legal timelines, in collaboration with parents and school teams.
Service and remediate communication deficits through the use of appropriate materials and activities including augmentative and alternative communication systems which directly correspond to goals and objectives set forth in IEPs.
Document outcomes for students with communication disorders.
Train school staff and parents in understanding how various communication disorders affect academic development.
Collaborate with teachers and other school staff in developing and providing intervention strategies that foster students' understanding, speaking, reading and writing skills that meet the demands of general school activities through in-services or personal communication with them.
Advocate for effective teaching practices by keeping abreast of curriculum development, program designs, and textbook and material choices within the school district and helping to serve on committees which make these decisions when appropriate.
Be available to serve on the Student Study Team as needed.
Participate in the Annual and Triennial Review processes.
Participate in staff meetings as requested.
Keep required documentation of services provided to include therapy logs and MediCal forms.
Prepare student progress reports and communicate with parents on such through personal meetings and/or phone conversations.
Physical Characteristics:
Sit and stand for extended periods of time.
See and read printed material with or without visual aids.
Hear and understand speech at normal classroom levels, outdoors and on the telephone.
Speak so that others may understand at normal classroom levels, outdoors and on the telephone.
Stand, walk, bend over, reach overhead, grasp, push, pull, move lift and/or carry up to 25 pounds to waist height Working.
Minimal Qualifications:
Master's Degree in Speech pathology or closely related field.
Experience with online tools (Microsoft Teams, Google Classroom, Zoom etc.) will be a BIG plus.
Licenses, Registrations:
Must hold Standard Credential with specialization in Speech and Hearing Service, Restricted Special Education Speech Hearing Credential, Clinical Services Rehabilitation Credential, or Speech Language Pathology in LSH.
Valid California State license and ASHA CCC's are preferred.
Conditions: Employees in this position will be required to work indoors and outdoors in a school environment and come in direct contact with students, families, district staff and the public. Services are provided in an environment that is conducive to effective individual and/or small group instruction.
ATX Learning is committed to providing equal opportunity for all individuals and activities. Programs, activities, and practices shall be free from unlawful discrimination, including discrimination against an individual or group based on race, color, ancestry, nationality, national origin, immigration status, ethnic group identification, ethnicity, age, religion, marital status, pregnancy, parental status, physical or mental disability, sex, sexual orientation, gender, gender identity gender expression, or genetic information; a perception of one or more of such characteristics; or association with a person or group with one or more of these actual or perceived characteristics.
All school personnel must successfully complete a fingerprint background check through Live-Scan and provide current tuberculosis clearance. To be considered for this role, please submit your current resume/CV OR a cover letter detailing your relevant experience. Only qualified applicants are requested to apply*.
Occupation Classification Requirements:
Speech-Language Pathologist
Please check the box above if you meet this job's requirements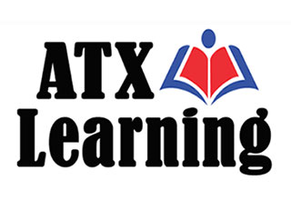 ID: 3228226
---