https://www.speechpathology.com/slp-ceus/course/what-do-i-see-analyzing-8301

Interpreting what you hear from your patient in addition to what you see on a videofluoroscopic swallow study (VFSS) will help guide your impressions, recommendations, referrals and treatment options. This course will show how to perform online analysis that leads to a more productive VFSS and assists in revealing WHY the patient is having difficulty with the safety and efficiency of the swallow, and what can we do about it.
It is highly recommended that course 8105, Back-To-Basics on Videofluoroscopic Swallow Study: Safety & Efficiency and the Underlying Structure & Physiology, is completed prior to viewing this course.
Course created on February 6, 2018
Preview Exam
On Demand
Course Type: Video
CEUs/Hours Offered: ASHA/0.15 Advanced, Professional; IACET/0.2; Kansas LTS-S1370/1.5; SAC/1.5

Learning Outcomes
After this course, participants will be able to describe how to gather a thorough case history in order to form a hypothesis, conduct a productive videofluoroscopic exam, and guide education, counseling and recommendations after the exam.
After this course, participants will be able to describe structural versus physiological deficits in swallowing that may be seen on the VFSS exam versus those that can be best detected on FEES.
After this course, participants will be able to identify multifactorial issues in order to perform a thorough exam and contribute to the medical teams differential diagnosis.
Agenda
| | |
| --- | --- |
| 0-5 Minutes | Introduction |
| 5-10 Minutes | Structure versus function or physiological deficits |
| 10-15 Minutes | The importance of instrumental evaluations. How do you know at bedside? |
| 15-20 Minutes | Using the case history to build your hypotheses |
| 20-45 Minutes | Structural examples of dysphagia |
| 45-65 Minutes | Physiological & neurological examples of dysphagia |
| 65-75 Minutes | Oral delay with decreased bolus containment versus pharyngeal swallow delay |
| 75-80 Minutes | Final thoughts on instrumental exams |
| 80-90 Minutes | Summary, Q&A |
Reviews
1658 Reviews
Presented By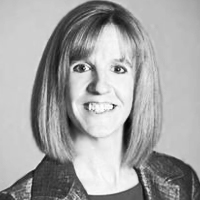 Karen Sheffler

MS
CCC-SLP, BCS-S
Karen has over 20 years of experience as a medical Speech-Language Pathologist, specializing in dysphagia since 1995. She obtained her Board Certification as a Swallowing Specialist (BCS-S) in 2012. In 2014, she started SwallowStudy.com, a dysphagia resource for patients and professionals. Believing in constant continuing education, she has been awarded the ASHA Award for Continuing Education 5 times. She is a member of ASHA's Special Interest Group 13, NFOSD, and the Dysphagia Research Society (where she is a member of the Website, Communications and Public Relations Committee). She does expert witness work in the field of dysphagia and is a peer reviewer for DysphagiaGrandRounds.com, MedBridge and the American Board of Swallowing and Swallowing Disorders (ABSSD).
Karen is the founder of www.SwallowStudy.com: Dysphagia Resource for Professionals and Patients. In addition to this blog and resource website, she can be reached at www.KarenSheffler.com. You can follow her on Twitter at https://twitter.com/swallowstudySLP, on Facebook https://facebook.com/swallowstudySLP, and on Pinterest at https://www.pinterest.com/swallowstudySLP/.
---
More
Presenter Disclosure: Financial: Karen Sheffler was paid an honorarium for this presentation by SpeechPathology.com. She is also a dysphagia consultant for Hormel Health Labs. Non-financial:Karen has a blog & social media sites devoted to dysphagia-related topics. She is a member of the Dysphagia Research Society, the National Foundation of Swallowing Disorders, and ASHA Special Interest Group 13. She is a champion for the InternationalDysphagia Diet Standardization Initiative.

Content Disclosure: This learning event does not focus exclusively on any specific product or service.


Course participation information
To ensure you are ready to participate, please complete our short Test Drive to prepare your computer to view the course.
Login and logout times will be recorded and documented.
Passing an online exam and completing a course evaluation will be required to earn continuing education credit.
Live Webinars allow presenter and participant interaction. The exam and course evaluation for these courses must be completed within 7 days of the event.
On-demand courses include texts, video and audio recordings of live webinars, and multimedia formats. The exam and course evaluation for on-demand courses must be completed within 30 days of course registration.
To participate in the course, complete the exam and course evaluation, and earn continuing education credit, you must be a SpeechPathology.com member. Participants must complete the entire course; partial credit is not allowed.
SpeechPathology.com is committed to ensuring accessibility to the widest possible audience. We are continually improving the user experience for everyone. If you have questions, requests, or would like to report an accessibility-related issue, please email accessibility@continued.com. We will review your request and respond in a timely manner.
Visit our Contact us page or give us a call if you have questions.
---
American Speech-Language-Hearing Assn.
Advanced Level
0.15 ASHA CEUs
---
International Association for Continuing Education and Training
Continued, LLC, DBA SpeechPathology.com, is accredited by the International Association for Continuing Education and Training (IACET). Continued complies with the ANSI/IACET Standard, which is recognized internationally as a standard of excellence in instructional practices. As a result of this accreditation, Continued is authorized to issue the IACET CEU. continued, LLC, is authorized by IACET to offer 0.2 CEUs for this program.
---
Kansas Dept for Aging and Disability Services
Approved for 1.5 continuing education clock hour(s) for Kansas licensed Speech Pathologists by the Kansas Department for Aging and Disability Services. Long-Term Sponsorship number: LTS-S1370.

California Speech-Language Pathology and Audiology Board: SpeechPathology.com is approved by the California Speech-Language Pathology and Audiology Board as a Continuing Professional Development Provider, approval number PDP 268. This course may meet the requirements for 1.5 hours of continuing education credit for SLPs as required by the California Speech-Language Pathology and Audiology and Hearing Aid Dispensers Board. The responsibility for determining whether or not this specific course counts toward an individual's requirements for license renewal is up to the individual. Please refer to the CA state board rules regarding allowable topics and self-study limits: http://www.speechandhearing.ca.gov/licensees/ce_req.shtml. Live webinars on SpeechPathology.com do not count as self-study courses toward California professional development requirements.
---
Speech-Language and Audiology Canada
Clinically certified members of Speech-Language and Audiology Canada (SAC) can accumulate continuing education equivalents (CEEs) for their participation with SpeechPathology.com. One hour of coursework equals 1 CEE. All SAC members are encouraged to participate in on-going education.
---