https://www.speechpathology.com/slp-ceus/course/visual-supports-and-dementia-facilitating-6985

People with dementia experience difficulties with memory, communication, and participation in everyday activities. When these same characteristics are seen in individuals with different diagnoses (e.g., Autism, Cerebral Palsy, Aphasia, Traumatic Brain Injury, and ALS) professionals are quick to consider the use of visual supports. This course will provide SLPs with both the research base and practical examples for introducing many forms of visual support to their clients with dementia.
Course created on March 12, 2015
Preview Exam
unlimit

ed

ceu access
|
$99/year
Join Now
On Demand
Course Type: Video
CEUs/Hours Offered: ASHA/0.1 Intermediate, Professional

Learning Outcomes
After this course, participants will be able to describe how receptive and expressive visual supports can benefit people with dementia.
After this course, participants will be able to list three different areas in which visual supports can be developed for people with dementia.
After this course, participants will be able to identify at least two types of visual supports that would benefit specific patients on their caseloads.
Agenda
| | |
| --- | --- |
| 0-10 Minutes | Introductions and Overview |
| 10-25 Minutes | Research review and background |
| 25-45 Minutes | Examples of supports for communication, memory, and participation in daily activities |
| 45-55 Minutes | Case Study |
| 55-60 Minutes | Conclusion; Q&A |
Reviews
884 Reviews
Presented By
Kristin Whitfield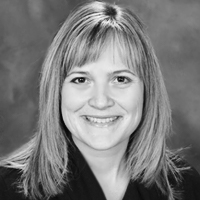 Kristin Whitfield
, MA
, CCC-SLP
Kristin Whitfield is a speech-language pathologist specializing in the use of augmentative and alternative communication with both adults and children. In addition to her clinical practice, she has presented on the topic of AAC at online, local, national, and international conferences and has had several articles appear in AAC publications. Currently, she is the owner of Communication Unlimited, LLC a private practice specializing in AAC.
---
More
---
Handouts
Handouts are available for this course.

contspvisualsupports.pdf

referenceswhitfield3-12-15.pdf
Presenter Disclosure: Financial: Kristin Whitfield was paid an honorarium for this presentation by SpeechPathology.com. She is a previous employee of Dynavox, whose products are among several discussed in this course. Nonfinancial: Kristin has continuing personal relationships with employees at Dynavox and will be using a family member as an example case scenario.

Sponsor Disclosure: This Course is presented by SpeechPathology.com.

Content Disclosure: This learning event does not focus exclusively on any specific product or service.


Course participation information
To ensure you are ready to participate, please complete our short Test Drive to prepare your computer to view the course.
Login and logout times will be recorded and documented.
Passing an online exam will be required to earn continuing education credit, where applicable.
Live Webinars allow presenter and participant interaction. The exam and course evaluation for these courses must be completed within 7 days of the event.
On-demand courses include texts, video and audio recordings of live webinars, and multimedia formats. The exam and course evaluation for on-demand courses must be completed within 30 days of course registration.
To participate in the course, complete the exam, and earn continuing education credit (where applicable), you must be a SpeechPathology.com member.
SpeechPathology.com is committed to providing equal opportunities in accordance with all applicable laws. If you are in need of a disability-related accommodation, please contact customerservice@speechpathology.com. We will review your request and respond in a timely manner. Please note that we will require a minimum of 2 weeks to provide a reasonable accommodation for your request.
Visit our Contact us page or give us a call if you have questions.
---
American Speech-Language-Hearing Assn.
This course is offered for 0.1 ASHA CEUs (Intermediate level, Professional Area)
---