https://www.speechpathology.com/slp-ceus/course/pharmacology-and-swallowing-8464

Speech Language Pathologists are often asked to make recommendations for safe swallowing of medications for patients with dysphagia, but have limited information about pharmacodynamics. This course will provide clinicians with the information they need to understand and manage swallowing-related medication effects, identify potential impacts of food and thickener on medication effectiveness, and prevent medication errors in their clients with dysphagia.
Course created on June 12, 2018
Preview Exam
On Demand
Course Type: Video, Audio, Text
CEUs/Hours Offered: ASHA/0.15 Intermediate, Professional; IACET/0.2; Kansas LTS-S1370/1.5; SAC/1.5

Learning Outcomes
After this course, participants will be able to explain concepts of pharmacokinetics and pharmacodynamics as they impact people with dysphagia.
After this course, participants will be able to describe medication effects and side effects and their impact on swallow function.
After this course, participants will be able to identify strategies to reduce medication errors for people with dysphagia.
Agenda
| | |
| --- | --- |
| 0-5 Minutes | Introduction |
| 5-10 Minutes | Pharmacology, aging, and dysphagia |
| 10-40 Minutes | Pharmacokinetics: Administration, absorption, distribution, metabolism, and excretion |
| 40-70 Minutes | Pharmacodynamics: Swallowing-related therapeutic effects, side effects |
| 70-80 Minutes | Managing dysphagia-related side effects |
| 80-85 Minutes | Reducing medication errors in patients with dysphagia |
| 85-90 Minutes | Summary, Q&A |
Reviews
4859 Reviews
Presented By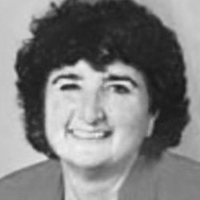 Angela Mansolillo

MA
CCC-SLP, BCS-S
Angela Mansolillo, MA, CCC-SLP, BCS-S, is a Speech-Language Pathologist and Board Certified Specialist in Swallowing Disorders with more than 30 years of experience. She is currently a senior Speech-Language Pathologist at Cooley Dickinson Hospital in Northampton, Massachusetts where she provides evaluation and treatment services for adults and children with dysphagia and is involved in program planning and development for inpatient and outpatient programming including quality improvement initiatives, patient education, and clinical policies and protocols. In addition, she is an adjunct faculty member at Elms College Department of Communication Sciences and Disorders in Chicopee, Massachusetts. Over the course of her career, she has worked in a variety of clinical settings, with a variety of client populations. She is a frequent provider of continuing education in dysphagia evaluation and management in regional, national, and on-line settings.
Ms. Mansolillo received her Bachelor of Arts degree in Communications from Rhode Island College in 1983 and earned her Master of Arts in Speech-Language Pathology in 1985 from the University of Connecticut. She is a member of the American Speech-Language-Hearing association and is a member of Special Interest Division 13, which focuses on swallowing and swallowing disorders.
---
More
Presenter Disclosure: Financial: Angela Mansolillo was paid an honorarium for this course by SpeechPathology.com. Non-financial: No relationships to disclose.

Content Disclosure: This learning event does not focus exclusively on any specific product or service.


Course participation information
To ensure you are ready to participate, please complete our short Test Drive to prepare your computer to view the course.
Login and logout times will be recorded and documented.
Passing an online exam and completing a course evaluation will be required to earn continuing education credit.
Live Webinars allow presenter and participant interaction. The exam and course evaluation for these courses must be completed within 7 days of the event.
On-demand courses include texts, video and audio recordings of live webinars, and multimedia formats. The exam and course evaluation for on-demand courses must be completed within 30 days of course registration.
To participate in the course, complete the exam and course evaluation, and earn continuing education credit, you must be a SpeechPathology.com member. Participants must complete the entire course; partial credit is not allowed.
SpeechPathology.com is committed to ensuring accessibility to the widest possible audience. We are continually improving the user experience for everyone. If you have questions, requests, or would like to report an accessibility-related issue, please email accessibility@continued.com. We will review your request and respond in a timely manner.
Visit our Contact us page or give us a call if you have questions.
---
American Speech-Language-Hearing Assn.
Intermediate Level
0.15 ASHA CEUs
---
International Association for Continuing Education and Training
Continued, LLC, DBA SpeechPathology.com, is accredited by the International Association for Continuing Education and Training (IACET). Continued complies with the ANSI/IACET Standard, which is recognized internationally as a standard of excellence in instructional practices. As a result of this accreditation, Continued is authorized to issue the IACET CEU. continued, LLC, is authorized by IACET to offer 0.2 CEUs for this program.
---
Kansas Dept for Aging and Disability Services
Approved for 1.5 continuing education clock hour(s) for Kansas licensed Speech Pathologists by the Kansas Department for Aging and Disability Services. Long-Term Sponsorship number: LTS-S1370.

California Speech-Language Pathology and Audiology Board: SpeechPathology.com is approved by the California Speech-Language Pathology and Audiology Board as a Continuing Professional Development Provider, approval number PDP 268. This course may meet the requirements for 1.5 hours of continuing education credit for SLPs as required by the California Speech-Language Pathology and Audiology and Hearing Aid Dispensers Board. The responsibility for determining whether or not this specific course counts toward an individual's requirements for license renewal is up to the individual. Please refer to the CA state board rules regarding allowable topics and self-study limits: http://www.speechandhearing.ca.gov/licensees/ce_req.shtml. Live webinars on SpeechPathology.com do not count as self-study courses toward California professional development requirements.
---
Speech-Language and Audiology Canada
Clinically certified members of Speech-Language and Audiology Canada (SAC) can accumulate continuing education equivalents (CEEs) for their participation with SpeechPathology.com. One hour of coursework equals 1 CEE. All SAC members are encouraged to participate in on-going education.
---