https://www.speechpathology.com/slp-ceus/course/naturalistic-developmental-interventions-in-autism-7131

Naturalistic interventions, which combine behavioral and developmental interventions, are being implemented in a number of educational and clinical settings. As part of the practice in our pediatric clinic, we are treating younger and younger children, targeting early prelinguistic and engagement skills, and focusing on natural, playful exchanges between children and others. This course will describe several empirically validated naturalistic interventions, describe some of their features, and discuss how they are currently being used in our clinical setting.
Course created on June 11, 2015
Preview Exam
On Demand
Course Type: Video
CEUs/Hours Offered: ASHA/0.1 Intermediate, Professional; IBCCES/1.0; Kansas LTS-S1370/1.0; SAC/1.0

Learning Outcomes
After this course, participants will be able to describe characteristics of naturalistic interventions.
After this course, participants will be able to list strategies designed to help children develop early communicative skills.
After this course, participants will be able to describe joint attention (JA) and methods of eliciting JA.
After this course, participants will be able to describe parent mediated responsive strategies caregivers can use to build pivotal behaviors in their children.
After this course, participants will be able to list at least 3 characteristics of the Early Start Denver Model, one example of an empirically validated naturalistic intervention
Agenda
| | |
| --- | --- |
| 0-10 Minutes | Introduction and Overview |
| 10-50 Minutes | Description of strategies from several naturalistic interventions with illustrating video clips including evidence base |
| 50-55 Minutes | Parent directed strategies |
| 55-60 Minutes | Conclusion; Q&A |
Reviews
4595 Reviews
Presented By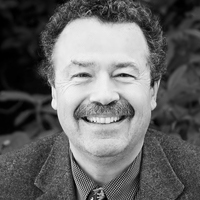 G. Robert Buckendorf

PhD
CCC-SLP
G. Robert Buckendorf, PhD, CCC-SLP, the practice manager at Buckendorf Associates (buckendorfassociates.com), received his master's degree in 1975 from Idaho State University and PhD in 1997 from Wichita State University. Dr. Buckendorf was in private practice from 1979 to 1999, and was on the faculty at Oregon Health and Sciences University as assistant professor from 1999 through 2006. In 2006, he returned to full time private practice. He was also an adjunct faculty member at Portland State University. Dr. Buckendorf was in practice for over 35 years, treating children and adults with a wide range of disabilities. One focus of his practice with children with autism was in family centered treatment, using techniques that involve families extensively and provide opportunities for caregivers to successfully interact with their children. His interests were in pediatric speech and language disabilities including autism, language disorders, phonological disorders, cranio-facial disorders, and fluency disorders. He was president of the Oregon Speech and Hearing Association and the Oregon Academy of Speech Pathology and Audiology, and received the honors of the Oregon Speech and Hearing Association in 2010. He presented nationally and internationally (Kazakhstan, Ukraine, Kenya, Saudi Arabia, Cuba, Azerbaijan, Macedonia, and Kygryzstan) to families, students, and professionals on the topic of diagnosis and treatment of children with Autism and other communication disabilities. He co-authored several book chapters on Speech-Language Pathology topics. He edited a text on autism (Autism: A Guide for Educators, Clinicians, and Parents, 2008, Super Duper Publications). He presented more than 100 lectures on working with children with disabilities.
---
More
Presenter Disclosure: Financial: Bob Buckendorf received an honorarium from SpeechPathology.com for this presentation. He owns a private practice and will utilize video clips from his practice clients within this presentation. He has co-authored and edited books and book chapters and other materials related to this topic. Nonfinancial: Bob Buckendorf has a professional bias for using naturalistic interventions with young children with autism.

Sponsor Disclosure: This Course is presented by SpeechPathology.com, a Continued site.

Content Disclosure: This learning event does not focus exclusively on any specific product or service.


Course participation information
To ensure you are ready to participate, please complete our short Test Drive to prepare your computer to view the course.
Login and logout times will be recorded and documented.
Passing an online exam and completing a course evaluation will be required to earn continuing education credit.
Live Webinars allow presenter and participant interaction. The exam and course evaluation for these courses must be completed within 7 days of the event.
On-demand courses include texts, video and audio recordings of live webinars, and multimedia formats. The exam and course evaluation for on-demand courses must be completed within 30 days of course registration.
To participate in the course, complete the exam and course evaluation, and earn continuing education credit, you must be a SpeechPathology.com member. Participants must complete the entire course; partial credit is not allowed.
SpeechPathology.com is committed to ensuring accessibility to the widest possible audience. We are continually improving the user experience for everyone. If you have questions, requests, or would like to report an accessibility-related issue, please email accessibility@continued.com. We will review your request and respond in a timely manner.
Visit our Contact us page or give us a call if you have questions.
---
American Speech-Language-Hearing Assn.
Intermediate Level
0.1 ASHA CEUs
---
International Board of Credentialing and Continuing Education Standards
The continued family of websites, including SpeechPathology.com, is a Certified Training Partner of IBCCES. This course is offered for a maximum of 1.0 CE hours for the autism certifications issued by IBCCES.
---
Kansas Dept for Aging and Disability Services
Approved for 1 continuing education clock hour(s) for Kansas licensed Speech Pathologists by the Kansas Department for Aging and Disability Services. Long-Term Sponsorship number: LTS-S1370.

California Speech-Language Pathology and Audiology Board: SpeechPathology.com is approved by the California Speech-Language Pathology and Audiology Board as a Continuing Professional Development Provider, approval number PDP 268. This course may meet the requirements for 1 hours of continuing education credit for SLPs as required by the California Speech-Language Pathology and Audiology and Hearing Aid Dispensers Board. The responsibility for determining whether or not this specific course counts toward an individual's requirements for license renewal is up to the individual. Please refer to the CA state board rules regarding allowable topics and self-study limits: http://www.speechandhearing.ca.gov/licensees/ce_req.shtml. Live webinars on SpeechPathology.com do not count as self-study courses toward California professional development requirements.
---
Speech-Language and Audiology Canada
Clinically certified members of Speech-Language and Audiology Canada (SAC) can accumulate continuing education equivalents (CEEs) for their participation with SpeechPathology.com. One hour of coursework equals 1 CEE. All SAC members are encouraged to participate in on-going education.
---