https://www.speechpathology.com/slp-ceus/course/clinical-application-research-methodology-for-7011

Traditional therapy approaches for anomia typically focus on compensatory approaches, such as semantic feature analysis and circumlocution, or on whole word naming drills which, unfortunately, show little if any direct generalization in improving naming and word finding to variable communicative contexts. This course will review the research of Diane Kendall, PhD and colleagues and will present a case study which hypothesizes that a different approach, namely phoneme-based rehabilitation, has greater far-reaching effects and can directly improve naming skills across multiple contexts via the application of principles of neuroplasticity and consideration of parallel-distributed processing (PDP) models of communication.
Course created on April 2, 2015
Preview Exam
On Demand
Course Type: Video
CEUs/Hours Offered: ASHA/0.15 Advanced, Professional; Kansas LTS-S1370/1.5; SAC/1.5

Learning Outcomes
After this course, participants will be able to compare and contrast traditional modular depictions of language learning and processing with the parallel distributed processing model.
After this course, participants will be able to describe how parallel distributed processing accounts for bottom-up processing and activation of language across concept, articulatory motor, acoustic, and orthographic representations.
After this course, participants will be able to describe how concepts of neuroplasticity relate to the efficacy of a phoneme-based approach to treating anomia in people with aphasia.
After this course, participants will be able to describe how to develop a treatment protocol for anomia based on phoneme-based rehabilitation, allowing necessary modifications due to traditional barriers and variables encountered by the clinical speech-language pathologist.
Agenda
| | |
| --- | --- |
| 0-10 Minutes | Introduction and Overview |
| 10-30 Minutes | Background/Foundational Information |
| 30-50 Minutes | Evidence-based Research |
| 50-80 Minutes | Case Study/Clinical Application |
| 80-90 Minutes | Q&A/Closing Statements |
Reviews
631 Reviews
Presented By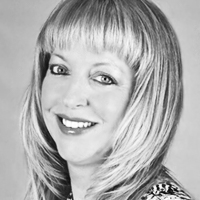 Jennifer Kerr
, MS
, CCC-SLP
Jennifer Kerr is a clinical assistant professor at Missouri State University (MSU). She has over 15 years of clinical experience working with adult populations as a medical speech-language pathologist (SLP) and 7 years of teaching and supervisory experience at the university level. Her primary clinical interest areas are aphasia, motor speech disorders, cognitive-linguistic communication, and working with caregivers. Her primary focus as an educator includes teaching undergraduate communication sciences and disorders majors and mentoring and supervising SLP graduate students. Prior to joining the faculty at MSU, Jennifer was a clinical instructor at the University of Washington, which is where she also earned her master of science in speech-language pathology. She continues to work clinically in the medical setting as a per diem SLP. Jennifer also holds a bachelor of science in communication studies from the Florida State University.
---
More
Presenter Disclosure: Financial: Jennifer Kerr was paid an honorarium for this presentation by SpeechPathology.com. Non-financial: Diane Kendall, whose research is referenced during this presentation, is Jennifer's former colleague and professional friend from the University of Washington where she previously worked. The subject of the case study discussed in this seminar is a previous client from the speech clinic at Missouri State University, where Jennifer currently works.

Sponsor Disclosure: This Course is presented by SpeechPathology.com.

Content Disclosure: This learning event does not focus exclusively on any specific product or service.


Course participation information
To ensure you are ready to participate, please complete our short Test Drive to prepare your computer to view the course.
Login and logout times will be recorded and documented.
Passing an online exam will be required to earn continuing education credit, where applicable.
Live Webinars allow presenter and participant interaction. The exam and course evaluation for these courses must be completed within 7 days of the event.
On-demand courses include texts, video and audio recordings of live webinars, and multimedia formats. The exam and course evaluation for on-demand courses must be completed within 30 days of course registration.
To participate in the course, complete the exam, and earn continuing education credit (where applicable), you must be a SpeechPathology.com member.
SpeechPathology.com is committed to providing equal opportunities in accordance with all applicable laws. If you are in need of a disability-related accommodation, please contact customerservice@speechpathology.com. We will review your request and respond in a timely manner. Please note that we will require a minimum of 2 weeks to provide a reasonable accommodation for your request.
Visit our Contact us page or give us a call if you have questions.
---
American Speech-Language-Hearing Assn.
This course is offered for 0.15 ASHA CEUs (Advanced level, Professional Area)
---
Kansas Dept for Aging and Disability Services
Approved for 1.5 continuing education clock hour(s) for Kansas licensed Speech Pathologists by the Kansas Department for Aging and Disability Services. Long-Term Sponsorship number: LTS-S1370.

California Speech-Language Pathology and Audiology Board: SpeechPathology.com is approved by the California Speech-Language Pathology and Audiology Board as a Continuing Professional Development Provider, approval number PDP 268. This course may meet the requirements for 1.5 hours of continuing education credit for SLPs as required by the California Speech-Language Pathology and Audiology and Hearing Aid Dispensers Board. The responsibility for determining whether or not this specific course counts toward an individual's requirements for license renewal is up to the individual. Please refer to the CA state board rules regarding allowable topics and self-study limits: http://www.speechandhearing.ca.gov/licensees/ce_req.shtml. Live webinars on SpeechPathology.com do not count as self-study courses toward California professional development requirements.
---
Speech-Language and Audiology Canada
Clinically certified members of Speech-Language and Audiology Canada (SAC) can accumulate continuing education equivalents (CEEs) for their participation with SpeechPathology.com. One hour of coursework equals 1 CEE. All SAC members are encouraged to participate in on-going education.
---