https://www.speechpathology.com/slp-ceus/course/augmentative-communication-key-to-helping-7302

This course is part of the 2015 Nancy McKinley Lecture Series, Aligning Literacy Instruction to Standards for Students with Moderate-to-Severe Disabilities (Including Autism), and is presented in partnership with University of Wisconsin-Eau Claire. Communication tools can be the key to support students' learning, both in and outside the classroom. Discussion will include augmentative/alterntative communication (AAC) tools and strategies that students with complex communication needs can use for successful interactions; video examples highlighting research-based curricula will also be shared. The beginning of this course has intermittent choppy audio during the introduction of the series and presenter, and then is good for the rest of the course.
Course created on October 8, 2015
Preview Exam
On Demand
Course Type: Video
CEUs/Hours Offered: ASHA/0.1 Introductory, Professional; IACET/0.1; Kansas LTS-S1370/1.0; SAC/1.0

Learning Outcomes
After this course, participants will be able to list a minimum of 3 communication implementation ideas to use in your education setting.
After this course, participants will be able to identify 3 strategies that can be used by an AAC communicator to engage in classroom conversation.
After this course, participants will be able to state 4 ways you can help nonverbal students show what they know.
After this course, participants will be able to list 3 features of iDevice apps to enhance communication in your classroom.
Agenda
| | |
| --- | --- |
| 0-10 Minutes | Introduction & overview of AT/AAC |
| 10-45 Minutes | Low tech to high tech tools adapted for curricula including iDevices |
| 45-55 Minutes | Successful Interactions |
| 55-60 Minutes | Conclusion; Q&A |
Reviews
2340 Reviews
Presented By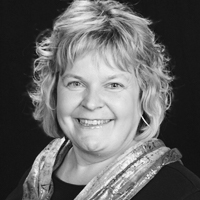 Joni Nygard
, MS
, CCC-SLP
Joni Nygard, MS, CCC-SLP, has specialized in augmentative alternative communication (AAC) and assistive technology (AT) throughout her 30-year career, serving as an SLP in public schools (birth to 21); managing an AAC clinic at the University of Wisconsin-Madison, Trace Research and Development Center; and most recently developing AAC products and training materials at Attainment Company. Joni authored Early Literacy Communication Overlays, a companion book for Early Literacy Skills Builder and co-authored TactileTalk Guidebook as well as articles in Closing The Gap publications. She also co-authored the What's Cool About Music app. She is a frequent presenter at national and international conferences on AAC/AT-related topics with an emphasis on literacy and communication for all students. Her passion is advocating for individuals with complex communication needs of all ages in school, medical, and community settings. Currently, Joni is Director of Speech & Language Product Development and Director of the Aging Resources Division for Attainment Company, Verona, Wisconsin.
---
More
Presenter Disclosure: Financial: Joni Nygard was paid an honorarium for this presentation by SpeechPathology.com. She is employed by Attainment Company and has co-authored several AAC-related materials for them, though she does not receive specific royalties for those products. Non-financial: No non-financial relationships to disclose.

Sponsor Disclosure: This course is presented in cooperation with University of Wisconsin - Eau Claire, which provided in-kind support.

Content Disclosure: This learning event does not focus exclusively on any specific product or service.


Course participation information
To ensure you are ready to participate, please complete our short Test Drive to prepare your computer to view the course.
Login and logout times will be recorded and documented.
Passing an online exam will be required to earn continuing education credit, where applicable.
Live Webinars allow presenter and participant interaction. The exam and course evaluation for these courses must be completed within 7 days of the event.
On-demand courses include texts, video and audio recordings of live webinars, and multimedia formats. The exam and course evaluation for on-demand courses must be completed within 30 days of course registration.
To participate in the course, complete the exam, and earn continuing education credit (where applicable), you must be a SpeechPathology.com member.
SpeechPathology.com is committed to providing equal opportunities in accordance with all applicable laws. If you are in need of a disability-related accommodation, please contact customerservice@speechpathology.com. We will review your request and respond in a timely manner. Please note that we will require a minimum of 2 weeks to provide a reasonable accommodation for your request.
Visit our Contact us page or give us a call if you have questions.
---
American Speech-Language-Hearing Assn.
This course is offered for 0.1 ASHA CEUs (Introductory level, Professional Area)
---
International Association for Continuing Education and Training
continued, LLC, DBA AudiologyOnline, is accredited by the International Association for Continuing Education and Training (IACET). continued complies with the ANSI/IACET Standard, which is recognized internationally as a standard of excellence in instructional practices. As a result of this accreditation, continued is authorized to issue the IACET CEU. continued, LLC, is authorized by IACET to offer 0.1 CEUs for this program.
---
Kansas Dept for Aging and Disability Services
Approved for 1 continuing education clock hour(s) for Kansas licensed Speech Pathologists by the Kansas Department for Aging and Disability Services. Long-Term Sponsorship number: LTS-S1370.

California Speech-Language Pathology and Audiology Board: SpeechPathology.com is approved by the California Speech-Language Pathology and Audiology Board as a Continuing Professional Development Provider, approval number PDP 268. This course may meet the requirements for 1 hours of continuing education credit for SLPs as required by the California Speech-Language Pathology and Audiology and Hearing Aid Dispensers Board. The responsibility for determining whether or not this specific course counts toward an individual's requirements for license renewal is up to the individual. Please refer to the CA state board rules regarding allowable topics and self-study limits: http://www.speechandhearing.ca.gov/licensees/ce_req.shtml. Live webinars on SpeechPathology.com do not count as self-study courses toward California professional development requirements.
---
Speech-Language and Audiology Canada
Clinically certified members of Speech-Language and Audiology Canada (SAC) can accumulate continuing education equivalents (CEEs) for their participation with SpeechPathology.com. One hour of coursework equals 1 CEE. All SAC members are encouraged to participate in on-going education.
---