https://www.speechpathology.com/slp-ceus/course/airway-clearance-techniques-and-respiratory-6932

This introductory level course is designed to assist speech-language pathologists in their understanding of respiratory muscle training as well as non-strengthening and strengthening approaches to improving pulmonary hygiene and respiratory muscle function.
Course created on February 5, 2015
Preview Exam
unlimit

ed

ceu access
|
$99/year
Join Now
On Demand
Course Type: Video
CEUs/Hours Offered: ASHA/0.15 Introductory, Professional; Kansas LTS-S1370/1.5; SAC/1.5

Learning Outcomes
After this course, participants will be able to describe the impact of pulmonary disease/s, acute and chronic, on functional activities including communication and swallowing, stamina, airway clearance and quality of life.
After this course, participants will be able to explain principles of non-invasive airway clearance and device interventions.
After this course, participants will be able to describe respiratory muscle trainers including: types, indications, and their role in improving pulmonary function, including secretion clearance.
After this course, participants will be able to define the role of respiratory muscle training in dysphagia and voice treatment, and for the prevention and management of aspiration pneumonia.
Agenda
| | |
| --- | --- |
| 0-15 Minutes | Basic review of the pulmonary system |
| 15-25 Minutes | The role of the respiratory muscles |
| 25-40 Minutes | Disease states which affect pulmonary function |
| 40-55 Minutes | Airway clearance techniques |
| 55-70 Minutes | Respiratory muscle trainers (RMT) |
| 70-85 Minutes | RMT in speech and swallowing treatment case reviews |
| 85-90 Minutes | Conclusion; Q&A |
Reviews
1016 Reviews
Presented By
Mary Spremulli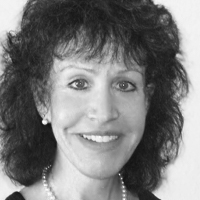 Mary Spremulli
, MA
, CCC-SLP
Ms. Spremulli, MA,CCC-SLP is owner of a speech-language pathology private practice, and the creator of Voice Aerobics,™ a whole body voice strengthening program. Ms. Spremulli has been a Clinical Consultant with Passy-Muir Inc., for over 20 years, providing education to professionals, patients and parents. Ms. Spremulli has published on the topic of patient education and is a member of the Education Committee of the World Parkinson's Program. Her blog has been selected as one of the top 49 blogs about Parkinson's disease.
---
More
---
Handouts
Handouts are available for this course.

contspairwayclearancetechniques.pdf

referencesspremulli2-5-15.pdf

breathingtechniquesspremulli2-5-15.pdf
Presenter Disclosure: Financial: Mary Spremulli was paid an honorarium for this presentation by SpeechPathology.com. Mary is owner of Voice Aerobics, LLC, a company which distributes one of the several products discussed in this presentation. Non-financial: No non-financial relationships to disclose.

Sponsor Disclosure: This Course is presented by SpeechPathology.com.

Content Disclosure: This learning event does not focus exclusively on any specific product or service.


Course participation information
To ensure you are ready to participate, please complete our short Test Drive to prepare your computer to view the course.
Login and logout times will be recorded and documented.
Passing an online exam will be required to earn continuing education credit, where applicable.
Live Webinars allow presenter and participant interaction. The exam and course evaluation for these courses must be completed within 7 days of the event.
On-demand courses include texts, video and audio recordings of live webinars, and multimedia formats. The exam and course evaluation for on-demand courses must be completed within 30 days of course registration.
To participate in the course, complete the exam, and earn continuing education credit (where applicable), you must be a SpeechPathology.com member.
SpeechPathology.com is committed to providing equal opportunities in accordance with all applicable laws. If you are in need of a disability-related accommodation, please contact customerservice@speechpathology.com. We will review your request and respond in a timely manner. Please note that we will require a minimum of 2 weeks to provide a reasonable accommodation for your request.
Visit our Contact us page or give us a call if you have questions.
---
American Speech-Language-Hearing Assn.
This course is offered for 0.15 ASHA CEUs (Introductory level, Professional Area)
---
Kansas Dept for Aging and Disability Services
Approved for 1.5 continuing education clock hour(s) for Kansas licensed Speech Pathologists by the Kansas Department for Aging and Disability Services. Long-Term Sponsorship number: LTS-S1370.

California Speech-Language Pathology and Audiology Board: SpeechPathology.com is approved by the California Speech-Language Pathology and Audiology Board as a Continuing Professional Development Provider, approval number PDP 268. This course may meet the requirements for 1.5 hours of continuing education credit for SLPs as required by the California Speech-Language Pathology and Audiology and Hearing Aid Dispensers Board. The responsibility for determining whether or not this specific course counts toward an individual's requirements for license renewal is up to the individual. Please refer to the CA state board rules regarding allowable topics and self-study limits: http://www.speechandhearing.ca.gov/licensees/ce_req.shtml. Live webinars on SpeechPathology.com do not count as self-study courses toward California professional development requirements.
---
Speech-Language and Audiology Canada
Clinically certified members of Speech-Language and Audiology Canada (SAC) can accumulate continuing education equivalents (CEEs) for their participation with SpeechPathology.com. One hour of coursework equals 1 CEE. All SAC members are encouraged to participate in on-going education.
---