https://www.speechpathology.com/slp-ceus/course/abc-s-working-with-children-6949

With the advent of EDHI and advances in hearing technology, children with hearing loss are receiving intervention at earlier ages and in a variety of environments, which has resulted in a shift in the course of "deaf education." For SLPs, "Deaf and Hard-of-Hearing" remains one of several low incidence populations on their caseloads, yet they are expected to be experts in all areas of communication. Since there is a multitude of factors to consider for such a small population of children, we will explore an easy-to-reference, alphabetical inventory of things to remember when providing services to children with hearing loss, regardless of their age or stage of hearing.
Course created on February 23, 2015
Preview Exam
unlimit

ed

ceu access
|
$99/year
Join Now
On Demand
Course Type: Video
CEUs/Hours Offered: AG Bell - LSLS/1.5 Domain 1, Domain 2, Domain 3, Domain 6, CE-SPC-15-401; ASHA/0.15 Introductory, Professional; Kansas LTS-S1370/1.5; SAC/1.5

Learning Outcomes
After this course, participants will be able to identify factors to consider during assessment of, and determining eligibility for, a child with hearing loss.
After this course, participants will be able to identify factors to consider when planning intervention for a child with hearing loss.
After this course, participants will be able to identify examples of each of the 5 primary factors that affect the audibility of a spoken message.
After this course, participants will be able to identify factors affecting rate of progress for developing communication skills in children with hearing loss.
Agenda
| | |
| --- | --- |
| 0-10 Minutes | Introduction and overview |
| 10-30 Minutes | From diagnosis to eligibility |
| 30-50 Minutes | Intervention across ages and stages of learning |
| 50-70 Minutes | Factors that affect progress |
| 70-85 Minutes | Conclusion and review |
| 85-90 Minutes | Q&A |
Reviews
1238 Reviews
Presented By
Candace Haney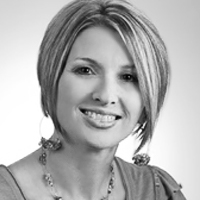 Candace Haney
, MCD
, CCC-SLP, LSLS Cert. AVEd
Candace is a Speech-Language Pathologist with a Master of Communication Disorders degree from Auburn University, and Certified Listening and Spoken Language Specialist (LSLS). She has spent the past 13 years working with children with hearing loss and their families throughout North Carolina, Virginia, and Georgia, in a variety of settings, including private practice, in-home, public schools and clinics. For the past 5 years, she has provided Auditory-Verbal Therapy for a non-profit organization, The Auditory-Verbal Center, both at their main office in Atlanta, GA, and their satellite office in Macon. She works with children, birth through school age, and their families, both in person in an outpatient clinic setting, as well as via teletherapy. Candace has led numerous presentations, workshops and in-services on teaching listening and spoken language to children with hearing loss, as well as mentored other professionals to LSLS certification. She was a member of Alexander Graham Bell Association for the Deaf and Hard-of-Hearing's IDEA Task Force as an LSLS and early interventionist representative, and served as Chair of the Education Program Committee for the 2014 AG Bell Convention.
---
More
---
Handouts
Handouts are available for this course.
Presenter Disclosure: Financial: Candace Haney was paid an honorarium for this presentation by SpeechPathology.com. Non-financial: Candace is a certified Listening and Spoken Language (LSLS) Specialist through A.G. Bell's LSLS Academy, which promotes communication via auditory rather than visual modes.

Sponsor Disclosure: This Course is presented by SpeechPathology.com.

Content Disclosure: This learning event does not focus exclusively on any specific product or service.


Course participation information
To ensure you are ready to participate, please complete our short Test Drive to prepare your computer to view the course.
Login and logout times will be recorded and documented.
Passing an online exam will be required to earn continuing education credit, where applicable.
Live Webinars allow presenter and participant interaction. The exam and course evaluation for these courses must be completed within 7 days of the event.
On-demand courses include texts, video and audio recordings of live webinars, and multimedia formats. The exam and course evaluation for on-demand courses must be completed within 30 days of course registration.
To participate in the course, complete the exam, and earn continuing education credit (where applicable), you must be a SpeechPathology.com member.
SpeechPathology.com is committed to providing equal opportunities in accordance with all applicable laws. If you are in need of a disability-related accommodation, please contact customerservice@speechpathology.com. We will review your request and respond in a timely manner. Please note that we will require a minimum of 2 weeks to provide a reasonable accommodation for your request.
Visit our Contact us page or give us a call if you have questions.