Prime HealthCare Staffing
See Prime HealthCare Staffing Job Listings
Contact Information
Prime HealthCare Staffing
801 West Ann Arbor Trail
Suite 220
Plymouth, MI 48170
us
Phone: 866-991-0900
Fax: 866-992-0900
---
Benefits
Prime HealthCare Staffing offers a comprehensive benefit package on each assignment. Your recruiter will work with you to design a specialized benefit package that best meets your needs.


Major Medical and Dental Insurance: We offer a comprehensive major medical and dental plan complete with First Day Coverage.

National Prescription Drug Coverage: We offer a national drug plan allowing easily filled prescriptions as you travel across the country.

Life Insurances: We provide, free of charge, basic life insurance and AD&D insurance for all employees participating in our medical plan.

Disability and Supplemental Insurances: We offer a full array of short and long term disability and AFLAC supplemental insurances for our employees and families.

Bonuses: We offer one of the most generous bonus plans available - every assignment earns bonus dollars, no exceptions. Contract your Recruiter for full details.

Referral Bonus: We offer a generous bonus to you for each referred therapist once they complete a full 13 week assignment. Ask your Recruiter for details.

Paid Time Off: We offer a paid time off plan for our school based employees. Ask your Recruiter for details.

License Reimbursement: We provide licensure reimbursements, as allowed, to all actively working employees.
Continuing Education: We offer free unlimited continuing education benefits through Prime's on line education partner to assist our employees in keeping their skills current.
Tuition Reimbursement: We offer tuition reimbursement to all our long term employees. Ask your recruiter for details.

Housing: We provide private, furnished housing on each assignment. Our housing department takes care of all the details for you. Or, you can choose to receive a generous housing allowance in lieu of Prime's housing.

Travel Allowance: We provide a generous travel allowance to get you to and from Prime assignments.

401(k) Plan: We offer a 401(k) plan designed to assist our employees with retirement investing. And, Prime matches 5% of your contributions each month.

Professional Liability Insurance: We cover all of our employees, free of charge, under a $2 million/$4 million limit national policy.

Workers' Compensation Insurance: We provide you, free of charge, with workers' compensation coverage that starts your first day on assignment.

Weekly Pay: We provide our employees a weekly paycheck based on submitted, approved hours.

Direct Deposit: We offer, free of charge, direct deposit of your weekly paychecks.
Prime HealthCare Staffing
Proven Expertise
Opportunities as unique as you are.
At Prime HealthCare Staffing, we understand your desire to grow both professionally and personally. We take our commitment and responsibility to you seriously by providing fulfilling opportunities.

Our national customer base provides job opportunities that come with top salaries and great benefits. But since we know you work for more than just a paycheck, Prime leads the industry in narrowing the field of hundreds of travel, local & direct hire positions to those that offer you the best chance of personal and on-the-job satisfaction. Everyday, we have positions available for:

• Physical Therapists
• Physical Therapy Assistants
• Occupational Therapists
• Certified Occupational Therapy Assistants
• Speech/Language Pathologists - CCC

You'll choose from great locations in hospitals, outpatient clinics, skilled nursing facilities, sports medicine, rehab centers, schools and more, across the country, or right in your backyard.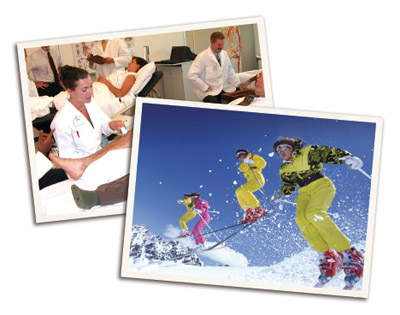 Freedom to choose
Prime gives you the choice and flexibility to work with any of our staffing options: Travel assignments, Local Contracts, Education Staffing Services, Temporary to Hire and our Direct Hire Program.

• Travel throughout the United States
• Travel within your own home state
• Work short or long term temporary in your area
• Try out a job first with our Temporary to Hire option
• Be hired directly - no fees charged to you

Take the first step. Simply use our Quick Job Search to pick your profession, choose your desired location, and fill out/submit your online application. Then let Prime do the rest. We'll give you the personalized attention you show your patients everyday.
---
Read More
Career Center
SLP-CCC
Plant City, FL
SLP-CCC
Colville, WA
SLP-CFY
Salem, OR
SLP-CCC
Ramseur, NC
SLP-CCC
Breaux Bridge, LA
SLP-CCC
Athens, GA
SLP-CCC
Elkhorn, WI
SLP-CCC
Stayton, OR
SLP-CCC
Hertford, NC
SLP-CCC
Ferriday, LA
SLP-CCC
Atlanta, GA
SLP-CCC
Fairbanks, AK
SLP-CCC
Janesville, WI
SLP-CCC
Beaver Falls, PA
SLP-CCC
Wallace, NC
SLP-CCC
Weston, MA
SLP-CCC
Byromville, GA
SLP-CCC
Anchorage, AK
SLP-CCC
Middleton, WI
SLP-CCC\CFY
Naperville, IL