Clinical Resources
Search archived articles, review expert clinical advice, and access helpful professional links and information.
Advisory Board
---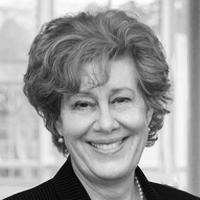 Theresa Bartolotta, PhD, CCC-SLP
Topic: Autism Spectrum Disorders
Theresa E. Bartolotta earned her Master's degree in Speech-Language Pathology from Queens College of the City University of New York and her Ph.D. from Seton Hall University. She has over thirty years of experience as a clinician specializing in individuals with complex communication disorders. She is Dean of the School of Health Sciences at Stockton University where she oversees undergraduate and graduate programs in a number of health professions, including communication disorders. Her research interests include communication skills in individuals with significant disability including autism and Rett syndrome. She holds the Professional Certificate in the DIR/Floortime model from Profectum Academy.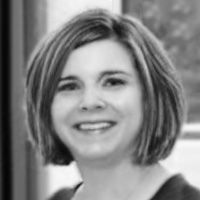 Angela Hein Ciccia, PhD, CCC-SLP
Topic: Neurogenics, TBI
Angela Hein Ciccia, Ph.D., CCC-SLP is an Assistant Professor in the Communication Sciences Program, Department of Psychological Sciences at Case Western Reserve University. Her research focuses on access to care, assessment, and contextual factors that influence outcome in pediatric brain injury and neurodevelopmental disabilities. Clinically Dr. Ciccia sees patients with a variety of neurogenic communication disorders across the lifespan.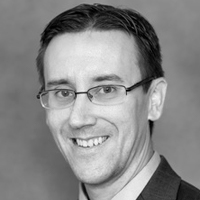 Craig Coleman, MA, CCC-SLP, BCS-F
Topic: Fluency Disorders
Craig Coleman, MA, CCC-SLP, BCS-F, is an assistant professor at Marshall University and a Board-Certified Specialist in Fluency Disorders. Coleman is currently serving as coordinator of ASHA SIG 4 (Fluency) and as a member of the ASHA ad-hoc committee to revise the scope of practice in speech-language pathology. Craig is an adjunct instructor at Indiana University of Pennsylvania and Co-Director of the Stuttering U. summer program for children who stutter, their families, and SLPs.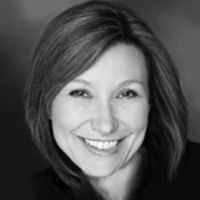 Margaret Fish, MS, CCC-SLP
Topic: Childhood Apraxia of Speech
Margaret Fish, MS, CCC-SLP is a speech-language pathologist working in private practice in Highland Park, Illinois. She has 30 years of clinical experience working with children with severe speech-sound disorders, language impairments, and social language challenges. Her primary professional interest is in the evaluation and treatment of children with childhood apraxia of speech (CAS). Margaret is the author of the book, Here's How to Treat Childhood Apraxia of Speech, by Plural Publishing. Her workshops and writing focus on providing practical, evidence-based evaluation and treatment ideas to support children with CAS.
Audrey Holland, PhD
Topic: Aphasia, Counseling
Audrey L. Holland is the author or co-author of over 150 scientific articles relating to treatment, research and counseling in aphasia and child language disorders. She is a frequent presenter at scientific meetings and conferences, and with Ryan Nelson, the co-author of Counseling in Communication Disorders: A Wellness Perspective (2nd edition, 2014).
K. Todd Houston, PhD, CCC-SLP, LSLS, Cert AVT
Topic: Audiology/Hearing Impairment, Telepractice
Dr. K. Todd Houston is a Professor in the School of Speech-Language Pathology Audiology at The University of Akron. His primary areas of research include spoken language acquisition in children with hearing loss, strategies for enhancing parent engagement in the intervention process, Auditory-Verbal Therapy, cochlear implantation in children and adults, adult aural rehabilitation, and telepractice. He directs the Telepractice and eLearning Laboratory (TeLL), an initiative to evaluate clinical practices in the area of distance service delivery in Speech-Language Pathology. Dr. Houston also is the author/editor of Telepractice in Speech-Language Pathology (2014, Plural Publishing), one the first texts in the field addressing the topic of telepractice as a service delivery model. In 2015, he co-authored/edited the book, Assessing Listening and Spoken Language In Children with Hearing Loss, also published by Plural Publishing, with his friend and colleague, Dr. Tamala S. Bradham.
Ann W. Kummer, PhD, CCC-SLP
Topic: Voice, VPD, Cleft-Palate
Ann W. Kummer, Ph.D. CCC-SLP is Senior Director of the Division of Speech-Language Pathology at Cincinnati Children's Hospital Medical Center and is also Professor of Clinical Pediatrics and Professor of Otolaryngology at the University of Cincinnati, College of Medicine. Dr. Kummer does lectures and seminars on a national and international level in the areas of cleft palate, craniofacial anomalies, velopharyngeal dysfunction, and also on business practices in speech-language pathology. She has written numerous professional articles and over 20 book chapters. She is the author of Cleft Palate and Craniofacial Anomalies: The Effects on Speech and Resonance, 3rd Edition (Cengage Learning, 2014) and one of the authors of Business Practices: A Guide for Speech-Language Pathologists (ASHA, 2004). Dr. Kummer is the co-author of the Simplified Nasometric Assessment Procedures (SNAP) test (1996) and author of the SNAP-R (2005) for nasometry (KayPENTAX). She holds a patent on the nasoscope, which is marketed as the Oral & Nasal Listener (Super Duper, Inc.). Dr. Kummer has received numerous honors, including Honors of the Ohio Speech-Language and Hearing Association; the Elwood Chaney Outstanding Clinician Award from OSHLA; and is a Fellow of ASHA.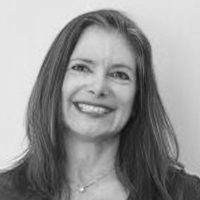 Susan Hendler Lederer, PhD, CCC-SLP
Topic: Early Intervention
Susan Hendler Lederer, PhD, is an associate professor in the department of communication sciences and disorders at Adelphi University and a practicing speech-language pathologist for over 30 years. She is also a certified children's yoga instructor. Since 1998, Dr. Lederer and her colleagues/students have been implementing and researching programs for young children with language and literacy delays. Descriptions and efficacy of these programs have been published in peer-reviewed journals and presented nationally. Dr. Lederer is the author of three award-winning children's books, I Can Say That, I Can Do That, and I Can Play That and the music cd, Storybook Yoga.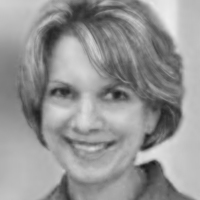 Wren Newman, SLP.D, CCC-SLP
Topic: Ethics, Supervision
Wren S. Newman, SLP.D, CCC-SLP is Program Chair for Speech-Language and Communication Disorders at Nova Southeastern University in Fort Lauderdale, Florida. She was named a Fellow of ASHA in 2006. Dr. Newman recently served on ASHA's Ad Hoc Committee on Guidelines for the Clinical Doctorate in Speech-Language Pathology. She has served on ASHA's Board of Ethics, the Academic Affairs Coordinating Committee of ASHA, Coordinator of SIG 11 - Administration and Supervision and the Ad Hoc Committee on Supervision in Speech-Language Pathology.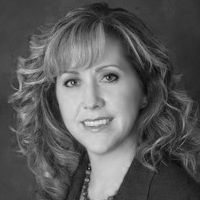 Jennifer Ostergren, PhD, CCC-SLP
Topic: TBI, Supervision
Dr. Jennifer Ostergren has more than 16 years of experience in service provision to individuals with neurologic speech, language and cognitive disorders, including disorders related to traumatic brain injury (TBI), stroke, and progressive neurologic disorders. Dr. Ostergren is an ASHA certified, Veteran's Affair (VA) trained speech-language pathologist (SLP). She has worked in settings devoted solely to the rehabilitation of individuals following TBI, within both inpatient and outpatient settings. As an Associate Professor at California State University, Long Beach (CSULB), she has taught graduate and undergraduate courses and clinics specifically on the topic of TBI, including the development of graduate curriculum to target this important topic in the training of future SLPs. She is the recipient of the 2014 CSULB Early Academic Career Excellence Award for outstanding accomplishments in the areas of research, scholarship, and teaching. She has published and presented nationally on the topic of TBI and is currently writing a textbook on this topic for Plural Publishing. Dr. Ostergren is also the Co-PI of a multidisciplinary research project on the topic of brain injury, mental health, and at risk social behaviors. Dr. Ostergren's research interests also include professional practice issues in speech-language pathology, including the supervision and training of speech-language pathology assistants (SLPAs). She is the author of a textbook on this topic and has published and presented nationally in this area as well. Dr. Ostergren also serves on the Coordinating Committee for the American Speech-Language and Hearing Association (ASHA) Special Interest Group 11 (Supervision and Administration) and is a Site Visitor for the Council on Academic Accreditation in Audiology and Speech-Language Pathology (CAA).
Kerri Phillips, SLP.D, CCC-SLP
Topic: Professional Issues, Neuro, Ethics
Dr. Kerri Phillips is a Professor of Speech-Language Pathology and Program Director of the Graduate Program in Speech-Language Pathology at Louisiana Tech University. She is also an Adjunct Program Professor for Nova Southeastern University. She has made numerous presentations at local, state, and regional levels. Her research interests are ethical decision making, clinical supervision, efficacy data, and child language disorders, and family centered services.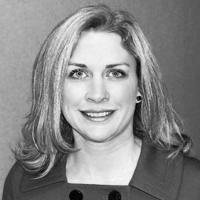 Erin Redle, PhD, CCC-SLP
Topic: Pediatric Dysphagia
Erin E. Redle, Ph.D., CCC-SLP is a speech langauge pathologist at Cincinnati Children's Hospital in the Division of Speech Pathology where she is also affiliated with the Communication Science Research Center and the James. M. Anderson Center for Health Systems Excellence. Dr. Redle currently provides clinical services for children with a variety of communication and swallowing disorders. Her current research focuses on the differential diagnosis of speech sound disorders through neuroimaging and improving the quality of clinical care through reducing variation in clincial practice. She is also the co-author of Communication Sciences and Disorders: A Clinical Evidence-Based Approach (3rd Edition).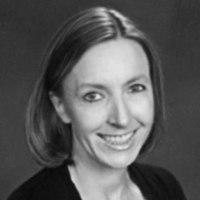 Debra Suiter, PhD, CCC-SLP, BCS-S
Topic: Dysphagia
Debra M. Suiter is Director of the Voice & Swallow Clinic at The University of Kentucky in Lexington, Kentucky. She is a Board Certified Specialist in Swallowing. She is the Chair of the ASHA Board of Special Interest Group Coordinators and currently serves on the American Board for Swallowing and Swallowing Disorders and the board of the Dysphagia Research Society. Her research focuses on screening and evaluation methods for individuals at risk for dysphagia.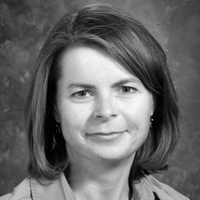 Teresa Ukrainetz, PhD, S‑LP(C)
Topic: Language/Literacy, School Service Delivery
Teresa Ukrainetz, Ph.D., S-LP(C), ASHA Fellow, is Professor of Communication Disorders at the University of Wyoming. Her work deals with the intersection of skill and context in school-aged language intervention. She has publications on assessment validity, treatment efficacy, phonemic awareness, narrative, expository, and school SLP practices. Practical, evidence-based guidance can be found in her new book, School-aged Language Intervention.
Tina Veale, PhD, CCC-SLP
Topic: Autism Spectrum Disorders
Tina Veale is Program Director and Professor in the Speech-Language Pathology Program at Midwestern University. Dr. Veale teaches courses in research methods, child language disorders, autism spectrum disorders, neurology, and motor speech disorders. Clinically, she addresses the needs of clients with autism and other developmental disabilities.
J. Scott Yaruss, PhD, CCC-SLP, BCS-F
Topic: Fluency Disorders
J. Scott Yaruss, PhD, CCC-SLP, BCS-F, F-ASHA, is an associate professor and director of the Master's degree programs in Speech-Language Pathology at the University of Pittsburgh. His research addresses factors that may contribute to the production of disfluencies and development of stuttering, as well as methods for assessing stuttering treatment outcomes. He has completed over 130 publications, including the Overall Assessment of the Speaker's Experience of Stuttering (OASES; Pearson Assessments), and School-Age Stuttering: A Practical Guide and Minimizing Bullying for Children Who Stutter (Stuttering Therapy Resources). He frequently provides workshops that help clinicians improve their ability to treat individuals who stutter.
Carole Zangari, PhD, CCC-SLP
Topic: AAC
Dr. Zangari is a professor of Speech Language Pathology at Nova Southeastern University (NSU) where she teaches AAC courses to master's and doctoral students. She provides clinical supervision in the area of AAC and administers the AAC Lab. Dr. Zangari serves as Executive Director of the NSU Satellite of the Center for Autism and Related Disabilities (CARD) and is a frequent presenter on AAC topics at international, national, and state conferences. She is co-editor of Practically Speaking: Language, Literacy, and Academic Development of Students with AAC Needs. Dr. Zangari blogs at www.PrAACticalAAC.org