Therapy Source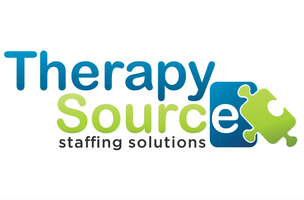 See Therapy Source Job Listings
Contact Information
Therapy Source
5215 Militia Hill Road
Plymouth Meeting, PA 19462
US
Phone: 866.783.5301
Fax: 610.340.9122
Website:
txsource.com
---
Visit us on the web: txsource.com
Have a question? Contact Us!
Therapy Source
Are you seeking a pediatric SLP job?
As a nationwide staffing organization, we offer full-time and part-time job opportunities - both in-person and online - providing K-12 therapy services in your state, and throughout the US.
We have a wide variety of school-based job openings for Speech Language Pathologists. So whether you're looking for a full-time SLP job – or are seeking just a few hours per week – we have jobs to fit your experience level and availability.
Therapy Source places the following therapy and special education professionals:
Speech-Language Pathologists (SLPs)
Occupational Therapists (OTs)
School Physical Therapists (PTs)
Special Education Teachers (SPEDs)
Certified School Psychologists
Counselors
Social Workers
Teachers of the Deaf
Teachers of the Visually Impaired
Board Certified Behavior Analysts (BCBAs)
Therapy Assistants

Speech-Language Pathologist Assistants (SLPAs)
Certified Occupational Therapy Assistants (COTAs)
Physical Therapy Assistants (PTAs)
Occupational Therapy Assistants (OTAs)
Therapists who partner with Therapy Source have shared that they value our personalized service, generous salaries, flexible scheduling options, and extensive network of potential employers.
Our Refer-a-Therapist Program
Do you have a therapist friend or colleague who might be interested in a full or part-time job placement? Provide their information, and you're on your way to a cash reward.
There is no limit to the number of therapists you can refer – the more you refer, the more $ you can earn.
---
Read More
Videos
Resources
10 Fun SLP Activities for Memory Recall in Young Children
Check out these 10 fun activities for memory recall in young children.
May 30, 2017
10 of the Latest and Greatest Apps for SLPs
To celebrate Better Hearing & Speech Month and help bring innovative technology into your sessions, we bring you our latest list of amazing apps for SLPs!
May 30, 2017
12 Ways to Incorporate Music and Games into Speech Therapy Sessions
We've gathered some of the best ideas from the web on how to incorporate music and games into school-based speech therapy.
May 30, 2017
4 Excellent Online Courses for Pediatric SLPs
Check out these great online courses specifically created to help inspire amazing progress among children working to overcome speech and language difficulties.
May 30, 2017
Amazing Printable Resources that Every Speech Therapist Needs!
Check out some of our favorite online resources for SLPs.
May 30, 2017
Eight SLP Blogs To Follow (And Why!)
We've assembled a short list of our favorite blogs written by SLPs or current speech therapy students.
May 30, 2017
Six Games for School-Based Speech-Language Pathologists (SLPs)
Check out these six speech therapy games that can engage your speech therapy caseload in a fun, light-hearted way, and help them learn as they play.
May 30, 2017
Ten Awesome Ideas for Early Speech and Language Intervention
What's in your bag of tricks? We've rounded up 10 great ideas used by SLPs in early intervention visits.
May 30, 2017
Top 10 SLP Activities for Articulation
Check out these 10 articulation activities with simple set-up and easy delivery.
May 30, 2017
Career Center