Albuquerque, NM
Full Time | School
Posted: November 11th, 2023
Work remotely on a flexible schedule — Join PresenceLearning!
As the leading provider of live, online special education related services, PresenceLearning
offers speech-language pathologists (SLPs) a flexible, remote opportunity to work with
children—and to grow their careers. Whether you've worked in a school setting, or you're
looking to expand your clinical experience into a K-12 population, PresenceLearning offers
incredible resources and work opportunities! Coordinating with onsite school personnel, our
skilled providers work with K-12 students and their IEP teams via our secure, proprietary
therapy platform, using similar techniques and materials as traditional onsite services.
What will you do at PresenceLearning?
● Conduct evaluations and provide IEP-directed therapy services.
● Provide timely documentation of therapy sessions, develop and/or contribute to IEPs,
and complete comprehensive evaluation and progress reports as required by state and
district regulations and processes
● Provide case management services as required by the school district(s), including
scheduling, preparing for, and participating or facilitating IEP meetings
What does PresenceLearning Offer?
● A robust proprietary platform designed by clinicians, for clinicians
● Our platform provides documentation assistance to streamline your workflow
● A comprehensive orientation to learn our platform
● An online community of over 2100 clinical professionals that you can connect with
iLibrary full of goal-directed materials including games, flashcards, worksheets, videos,
and other helpful tools
● Site Share and Screen Share features in the platform allow integration of interactive
content into your therapy sessions
● Access to online speech-language assessments, including online versions of the
CELF®-5, GFTA-3, PPVT-4, EVT-3, CASL-2, and more
● Outstanding real-time, in-session technical support available throughout the day
● Clinical workshops that are tailored to your developmental needs
● Flexibility of scheduling
● Clinical experts to guide you in serving students
● Access to continuing education courses at no cost
● Various opportunities to contribute your clinical expertise
● Access to a free private practice version of the PresenceLearning platform
● A perks program providing discounts to a variety of our partners
What are we looking for?
● State license as an SLP
● ASHA Certificate of Clinical Competence (CCC-SLP)
● 2 years clinical experience providing therapy and evaluation services
● Schedule flexibility and interest in working across time-zones
● Strong communication and relationship building skills
● Comfort working with technology
Occupation Classification Requirements:
Speech-Language Pathologist
Please check the box above if you meet this job's requirements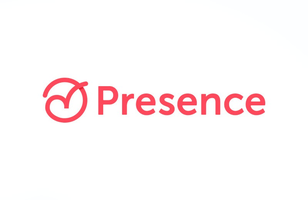 ID: 3059045
---