Naturalistic, Focused Stimulation: Interventions for Communicative Impairments in Autism
Course: #10
Naturalistic, Focused Stimulation: Interventions for Communicative Impairments in Autism
http://www.speechpathology.com/slp-ceus/course/naturalistic-focused-stimulation-interventions-for-10

Many SLP's feel comfortable implementing child-centered, naturalistic, focused stimulation approaches to intervention for language disorders in young children. However, the relevance of such naturalistic methods has been challenged by practitioners advocating more structured, behavioral approaches for children with autistic spectrum disorders. In this seminar, the theoretical and research basis for naturalistic interventions will be detailed, and several such approaches outlined and compared. Suggestions for merging naturalistic and other approaches will be offered.
Course Learning Outcomes
Participants will be able to articulate the theoretical rationale and key principles behind naturalistic, focused stimulation interventions for communication impairments in children with ASD.
Participants will be able to list resources for developing a program incorporating naturalistic, stimulation-based interventions for communication impairments in ASD.
Participants will be able to discuss what current research is available supporting the effectiveness of naturalistic treatments for autism.
Time-ordered Agenda
| | |
| --- | --- |
| 0-10 Minutes | Introduction |
| 0-5 Minutes | Special intervention challenges for autism |
| 0-5 Minutes | Evidence-based practice, defining |
| 0-10 Minutes | Behavioral intervention, rationale and efficacy |
| 0-10 Minutes | Criticisms of behavioral intervention |
| 0-10 Minutes | Defining outcomes: communicative competence |
| 0-10 Minutes | Naturalistic approachesa. Theory of naturalistic interventions - Linguistic & Developmental Basis |
| 0-15 Minutes | Overview of naturalistic techniques: a.Focused stimulationb.Following child's leadc.Creating participation opportunitiesd.Environmental modificationse.Family training |
| 0-30 Minutes | Types of naturalistic approaches: Overview, efficacy dataa.Natural Language Paradigmb.Situated pragmaticsc.DIR Model, Floortimed.Hanen Programe.Pivotal Response Training |
| 0-10 Minutes | Case Examples |
| 0-10 Minutes | Challenges to naturalistic approaches & compatibility with behavioral ones |
Course Presenter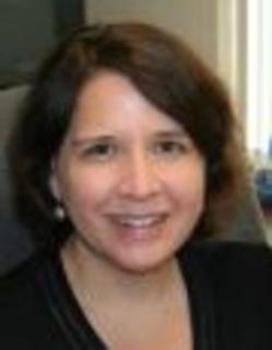 Lynne Hewitt,
Ph.D.

,

CCC-SLP

Lynne Hewitt is Associate Professor and Graduate Coordinator for the Department of Communication Disorders at Bowling Green State University in Bowling Green, Ohio. She has taught at BGSU since 1999, and previously taught at the Pennsylvania State University. Her undergraduate education was in English and linguistics at Cornell University, and she received her Master's and Ph.D. in Communicative Disorders and Sciences from the State University of New York at Buffalo. She holds the Certificate of Clinical Competence in speech language pathology from the American Speech Language Hearing Association, and also has Ohio state licensure. She is a Board Recognized Specialist in Child Language. Her research interests are in child language development and disorders, with a particular interest in language assessment, pragmatic language development, and autism.
---
Course Participation Information
To ensure you are ready to participate, please complete our short Test Drive to prepare your computer to view the course.
Login and logout times will be recorded and documented.
Passing an online exam will be required to earn continuing education credit, where applicable.
Live Webinars allow presenter and participant interaction. The exam and course evaluation for these courses must be completed within 7 days of the event.
On-demand courses include texts, video and audio recordings of live webinars, and multimedia formats. The exam and course evaluation for on-demand courses must be completed within 30 days of course registration.
To participate in the course, complete the exam, and earn continuing education credit (where applicable), you must be a CEU Total Access member
SpeechPathology.com is committed to providing equal opportunities in accordance with all applicable laws. If you are in need of a disability-related accommodation, please contact customerservice@speechpathology.com. We will review your request and respond in a timely manner. Please note that we will require a minimum of 2 weeks to provide a reasonable accommodation for your request.
Visit our Contact us page or give us a call if you have questions.