SLP Course Details
Course # 5489
Improving Social Skills in Children with Psychiatric Disturbances
http://www.speechpathology.com/slp-ceus/course/improving-social-skills-in-children-5489
P1H

This course is mobile compatible.
Disclosure: This Course is presented by SpeechPathology.com.
CEUs/Hours Offered: ASHA/0.1 Intermediate, Professional; Kansas DHE, LTS-S1370/1.0; SAC/1.0
---
Course Abstract
This course is aimed at increasing the participants' knowledge regarding the role of SLPs in the treatment of social pragmatic language disorders of school-age children with psychiatric impairments. It will review social pragmatic treatment approaches which can be used for children with psychiatric impairments, explain the functions of common challenging behaviors, as well as list a number of proactive behavioral intervention approaches professionals can implement to decrease challenging behaviors and increase compliance and cooperation in therapy sessions.
Disclosure: This learning event does not focus exclusively on any specific product or service.
This course was recorded on July 6, 2012
---
Handouts
Handouts are available for this course. You must be signed in and registered for this event to access them.
Course Learning Outcomes
After this course, participants will be able to identify social pragmatic deficit areas of children with psychiatric impairments.
After this course, participants will be able to describe components and targets of successful social skills treatments.
After this course, participants will be able to list common challenging behavior types and explain proactive behavior strategies used to prevent inappropriate behaviors from occurring.
After this course, participants will be able to describe social pragmatic treatment approaches that can be used for children with psychiatric impairments.
After this course, participants will be able to identify materials that can be used to address relevant social pragmatic treatment goals.
---
Time-ordered Agenda
| | |
| --- | --- |
| 0-5 Minutes | Overview of social skills impairments in children with psychiatric diagnoses |
| 5-15 Minutes | Social skills components and intervention targets |
| 15-25 Minutes | Behavior functions and management strategies |
| 25-45 Minutes | Social skills intervention approaches |
| 45-55 Minutes | useful therapy materials targeting various social pragmatic areas |
| 55-60 Minutes | Conclusion; Q & A |
---
Average Rating
(146 Ratings)
Most Recent Comments
Review by:
Gina
on July 22, 2014
Great overview of behavior strategies.
Review by:
Sara
on July 17, 2014
References to research articles, specific examples of curriculum to support students
Review by:
LeDeithra
on June 29, 2014
Tatyana clearly communicated her course objectives and then systematically fulfilled her course objectives. This course is excellent in that many therapists will service children with psych disorders and she gave many resources and specific hierarchies that will lend themselves to goal creation and distinctive measures of success.
Review by:
Meghan
on February 11, 2014
Quality of rational explanations of the therapy approach
Review by:
Hannah
on December 31, 2013
It referred us to excellent social skills resources.
Review by:
Chaya
on December 29, 2013
Excellent speaker lots of current and useful information on the topic.
Review by:
Jana
on December 19, 2013
Great research & resources
Review by:
Robin
on December 11, 2013
There was a significant amount of information made available to assist with students at multiple levels.
Review by:
Sandra
on December 9, 2013
Lots of useful information
Review by:
Jennifer
on December 2, 2013
I enjoyed the presenter's style.
Review by:
Art
on November 6, 2013
The quantity and quality of resources mentioned as well as presenting a topic that doesn´t seem to be discussed much in the SLP literature, etc.
Review by:
Claire
on October 27, 2013
Provided new information to consider when working with behavior management teams.
Review by:
Joe'L
on September 21, 2013
knowledge base of the presentor
Review by:
Jessica
on August 20, 2013
I can use this knowledge TODAY in my setting.
Review by:
Katie
on May 18, 2013
The presenter packs so much needful and practical information into the presentation. She doesn't waste a word. The handout/slides are like a manual.
Review by:
Norma
on May 10, 2013
This is a topic that needs to be talked about more often. There are so many children with pragmatic social skill issues other than those on the spectrum and this needs to be made better known.
Review by:
Tal
on May 6, 2013
Very well organized with a lot of information.
Review by:
Perrie
on May 1, 2013
lots of good usable material
Review by:
Tushanna
on March 27, 2013
studies
Review by:
Amy
on March 26, 2013
I appreciated her specific examples of resources.
Review by:
brenda
on March 19, 2013
it is extremely applicable to all patients and a very important skill to have if you work with kids, dementia/stroke patients, and individuals with developmental disabilities
Review by:
SONYA
on March 9, 2013
Went along with the slides and stayed on topic of the slide.
Review by:
Penny
on March 7, 2013
great examples with practical application
Review by:
Helene
on March 7, 2013
Points out the importance of providing support for children with a psychiatric diagnosis.Gives clear and concise targets and strategies to use for treatmentProvides a wide range of resources with examples of which population each resource targets; focusing on the whole child-not just teaching a specific skill.
Review by:
Kate
on March 5, 2013
Application of techniques to cases at end of the course
Review by:
coretta
on January 19, 2013
It is really organized and informative.
Review by:
Jan
on January 13, 2013
Well organized and gave so many options of materials
Review by:
Caroline
on December 29, 2012
I am not sure.
Review by:
Terri
on December 28, 2012
lots of great info., very well organized
Review by:
Michelle
on December 27, 2012
Gave relevant resources to use
Review by:
V Kathy
on December 26, 2012
Specific information
Review by:
Edith
on December 5, 2012
Good general knowledge
Review by:
Melissa
on December 4, 2012
very thorough with good clinical examples
Review by:
Yvonne
on November 23, 2012
The info. on Cognitive Beh. Therapyand the use of Social Stories in therapy
Review by:
Jane
on November 18, 2012
clear & concise
Review by:
Kelli
on November 7, 2012
organized
Review by:
Rhonda
on October 11, 2012
Pressenter gave a lot of useful info.
Review by:
David
on September 26, 2012
Clear, to the point and applicable to therapy
Review by:
Lorie
on September 25, 2012
great material to use TOMORROW!!!!
Review by:
Rebecca
on September 12, 2012
She did not read the powerpoint to her audience!
Review by:
lynn
on September 11, 2012
The speaker was obviously excited about her information. The presentation was very organized.
Review by:
RondaLynn
on September 10, 2012
It was clearly presented; and well organized. The content also explained how to address the social issues of this population in concrete ways.
Review by:
Stephen
on September 3, 2012
Offered new and unknown information and resources.
Review by:
Rhea
on August 29, 2012
Informative.
Review by:
Janice
on August 26, 2012
Speaker precise and logical flow of information
Review by:
James
on August 16, 2012
It was well organized and interesting.
Review by:
madelyn
on July 30, 2012
Very applicable ideas for therapy intervention.
Review by:
Laurie
on July 29, 2012
Very thorough with the content, given the time constraints.
Review by:
Donna
on July 28, 2012
I wished it went into more detail on some psychiatric disturbances or differentiated between ASD behaviors and psych behaviors. It was too overlapping and I didn't see too much difference if there is.
Review by:
Tariq
on July 26, 2012
Really good CEU course!
Review by:
Paula
on July 25, 2012
very informative, easy to listen to, applicable to school SLPs,
Review by:
Nicolle
on July 24, 2012
Presenter was very knowledgable and emphasized the need to look at the whole child and not focus so much on specific skills. Addtionally she provided extensive suggested material lists and ideas of ages they would apply to.
Review by:
Tio
on July 19, 2012
Her research in this area is excellent, and she provided great references for materials.
Review by:
Irma
on July 17, 2012
clear and organized presentation
Review by:
Ronda
on July 13, 2012
Information that is very valuable to SLPs presented in a pragmatic and useable manner.At the heart of behavioral difficulties lie processing and social problem solving deficits. The response cannot simply be framed within a behavioral stimulus-response model.
Review by:
Paul
on July 11, 2012
organization, variety of usable therapy materials presented
Review by:
Kathy
on July 6, 2012
She made the course very practical to therapy. Her presentation was very clear and understandable. She was willing to connect with students after the fact.
Review by:
Julie
on July 6, 2012
Clear and organized flow of the course. I utilize a lot of her strategies in my own work and it's nice to have the validation that what I'm doing is on target for my students.
---
Course Information
This is an audio recording of a Live Webinar.
Visit our Contact us page or give us a call if you have questions.
---
Course Presenter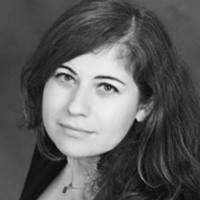 Tatyana Elleseff

,

M.A.

,

CCC-SLP

Tatyana Elleseff MA CCC-SLP is a bilingual speech language pathologist who specializes in working with multicultural, internationally and domestically adopted as well as at-risk children with complex communication disorders. She received her MA from NYU, her Bilingual Extension Certification from Columbia University as well as several ACE awards for continuing education from ASHA. She is a member of NY and NJ, Fetal Alcohol Spectrum Disorder (FASD) multidisciplinary teams, the aim of which is to provide specialized services including speech language assessment and intervention to children identified or presenting with features of FASD. Tatyana's articles have been published in several magazines including Adoption Today, Adoption Australia, and Advance for Speech Language Pathologists and Audiologists. In addition to previously presenting on Speechpathology.com, Tatyana has presented for a number of medical, academic and non-profit organizations including New York University, New Jersey Speech Language and Hearing Convention, American Academy of Pediatrics: Council on Foster Care, Adoption and Kinship , New Jersey Taskforce on Child Abuse and Neglect as well as North American Council on Adoptable Children (NACAC).
---
Disclosure: Financial: Tatyana Elleseff was paid an honorarium for this presentation by SpeechPathology.com. She has authored articles and presentations related to this topic. Nonfinancial: She has no relevant nonfinancial relationships to disclose.
---
Continuing Education Information
CEUs/Hours Offered: ASHA/0.1 Intermediate, Professional; Kansas DHE, LTS-S1370/1.0; SAC/1.0
Passing an online exam will be required to earn continuing education credit.
Please Note: The CEU exam and course evaluation must be completed within 30 days of course registration.
To participate in the course, complete the CEU exam and earn continuing education credit, you must be a CEU Total Access member.
---
American Speech-Language-Hearing Assn.
This course is offered for 0.1 ASHA CEUs (Intermediate level, Professional Area)
---
Kansas Dept of Health & Environment
Approved for 1 continuing education clock hour(s) for Kansas licensed Speech Pathologists by the Kansas Department of Health and Environment. Long-Term Sponsorship number: LTS-S1370.
---
Speech-Language and Audiology Canada
Clinically certified members of Speech-Language and Audiology Canada (SAC) can accumulate continuing education equivalents (CEEs) for their participation with SpeechPathology.com. One hour of coursework equals 1 CEE. All SAC members are encouraged to participate in on-going education.
---
If you have any technical questions or problems related to this course,
please contact SpeechPathology.com toll free at 800-242-5183