Auditory Skills Assessment (ASA): Administration, Scoring, and Interpretation
SLP Course Details
Course # 3813
Auditory Skills Assessment (ASA): Administration, Scoring, and Interpretation
http://www.speechpathology.com/slp-ceus/course/auditory-skills-assessment-asa-administration-3813

This is a student course.
---
Course Abstract
The presentation will address the purpose, research and development of the ASA. The outcome of the data resulting in the test and its applicability will be described. The ultimate value of the Test for Young Children will be discussed.
This course was recorded on April 28, 2010
---
Handouts
Handouts are available for this course. You must be signed in and registered for this event to access them.
Course Learning Outcomes
Upon completing this course participants will be able to describe the component parts of the ASA.
Upon completing this course participants will be able to describe the purpose of the test, how to and when to administer it.
Upon completing this course participants will be able to list benefits of early identification and describe a measure to accomplish that.
Upon completing this course participants will be able to describe the importance of training and practice for assessing young children.
---
Time-ordered Agenda
| | |
| --- | --- |
| 0-5 Minutes | Introduction |
| 5-15 Minutes | Introduction to ASA, what it is and isn't |
| 15-30 Minutes | Background of its development and its resulting components |
| 30-45 Minutes | Outcome of research with clinical and nonclinical populations |
| 45-55 Minutes | How to administer the ASA and the value of screening early |
| 55-60 Minutes | Conclusion and Q&A |
---
Average Rating
(45 Ratings)
Most Recent Comments
Displaying 9 most recent comments out of 45 reviews
Review by:
Angele
on July 14, 2013
Enjoyed learning about ASA. Hope to use it with my students.
Review by:
Patricia
on June 18, 2013
Clear and concise presentation from well respected authorities in ourfield
Review by:
Jane
on December 31, 2012
clear & concise
Review by:
Karen
on December 30, 2012
information from studies
Review by:
Judy
on November 4, 2012
Clarity, Test design info, Basic theory on CAP
Review by:
Pamela
on July 24, 2012
explanation of why tasks and test items were selectedsamples of test items
Review by:
Robert
on April 21, 2012
It allows younger children to be screened for auditory skills before age 7.
Review by:
Jackie
on February 9, 2012
It was a good introduction to the administration, scoring and interpreting of the Auditory Skills Assessment (ASA). This will be helpful within my scope of practice in the elementary schools.
Review by:
Tanya
on October 4, 2011
The content was relevant to my current professional needs.
---
Course Information
This is a recording of a Live Webinar. To ensure you are ready to participate, please complete our short Test Drive to prepare your computer to view the course.
Visit our Contact us page or give us a call if you have questions.
---
Course Presenters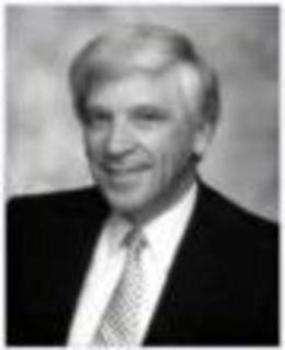 Ronald Goldman,
Ph.D.
Dr. Goldman received his M.S. and Ph.D. degrees from the University of Pittsburgh. He spent his professional career as a professor at Tulane University, Vanderbilt University, and the University of Alabama at Birmingham. He was active as a teacher, researcher, and administrator. He was published widely in a variety of professional journals and developed and published a number of widely used standardized tests and programs. He served ASHA as a vice president and as President of the American Speech-Language-Hearing Foundation. He is also a recipient of the Honors of ASHA.
---
Donna Geffner,
Ph.D.

,

CCC-SLP/A

Dr. Donna Geffner, a dually certified and licensed speech-language pathologist and audiologist, serves as the Director of the Graduate Programs in Speech-Language Pathology and Audiology and the Director of the Speech and Hearing Center at St. John's University, Queens, New York, where she created and founded both the undergraduate and graduate programs and Center. She is the recent developer of a consortium doctoral program in audiology with her colleagues from Adelphi and Hofstra Universities.


She earned her doctorate from New York University where she was an NDEA Fellow and graduated Magna Cum Laude. In 1983 she was promoted to Full Professor and served as Chair of the Department of Speech, Communication Sciences and Theatre for 9 years. St. John's University awarded her the President's Medal for Outstanding Faculty Achievement. The New York City Speech-Language-Hearing Association awarded her its Professional Achievement Award in 1994; the Long Island Speech-Language- Hearing Association presented her with its Honors in 1998 and the New York State Speech-Language- Hearing Association awarded its Honors to her in 2000. Providence College bestowed an Honorary Doctorate of Humanities upon her in 2003. Since her entry into the field in 1970, Dr. Geffner has published two text books, a Listening Inventory for Children, and presented over 400 papers and workshops at national, international, state and local professional meetings. She has published over 50 research articles and book chapters, edited for Topics in Language Disorders and edited a Monograph #26 Language and Communication Skills of Deaf Children, with Harry Levitt, Ph.D., and Nancy McGarr, Ph.D., published by the American Speech-Language-Hearing Association. Her recent textbook "What Professionals Need to Know About AD/HD, published by Thinking Publications, has an accompanying DVD. Her textbook Auditory Processing Disorders was co-edited with Debra Swain, Ed.D. and published by Plural Publications, Inc.in Spring, 2007. She has been an editorial consultant for Volta Review, The American Journal of Audiology, and Studies in Evidence Based Practice.


Dr. Geffner served on the New York State Licensure Board, and was elected President of the New York State Speech-Language -Hearing Association and the American Speech-Language Hearing Association, a professional organization of 120,000 members. She was also awarded Fellow of that organization. She consults to industry, schools and universities and is on the National Advisory Board of AGS/Pearson Assessments, for whom she is developing an Auditory Skills Assessment with Ronald Goldman, Ph.D.


In the past, Dr. Geffner created, wrote, produced and hosted a major network television education series for NBC, for which she received an Emmy nomination for "Outstanding Instructional Program" and created a 27-part series for CBS on Handicapping Conditions, for which she received a citation from the President's Commission on the Handicapped. She continues to be consulted as a national expert and has made numerable appearances on television, radio and cable broadcasts, including web based continuing education programs.
---
Disclosure: Instructor Disclosure: Not available. The content for this program was developed and published prior to the ASHA Continuing Education Board requiring instructional personnel to provide financial and nonfinancial disclosure statements.
---
If you have any technical questions or problems related to this course,
please contact SpeechPathology.com toll free at 800-242-5183