Rochester, NH
Full Time | School
Posted: September 13th, 2022
JOB TITLE: Speech-Language Assistant (SLA)
JOB SUMMARY: Assists Speech-Language Pathologist (SLP) by completing all assigned components of a speech and language program as developed and assigned by the SLP as required by the school districts and documented in Individual Education Plans (IEP).
EDUCATION: Completion of accredited SLA or SLP academic program and licensed as a SLA in NH.
EXPERIENCE: Successful completion of a minimum of one hundred (100) hours of supervised field work experience or its clinical experience equivalent; demonstration of competency in the skills required of an SLA; and one year of experience working with children with significant and multiple disabilities providing speech-language therapeutic support.
PHYSICAL REQUIREMENTS: Free of restrictions which would limit the use of the body as it relates to the repetitive
lifting of weight up to 50 pounds, and physical management of student consistent with CPI training.
OTHER REQUIREMENTS: Valid driver's license, Obtain and maintain certification in First Aid, CPR, and CPI. Participate in professional development. Have or obtain a National Provider Identifier (NPI).
ACCOUNTABILITIES: 1. Provides group and individual therapy sessions for students requiring services as
documented in the student's IEP, following documented treatment plans and protocols developed by the supervising SLP.
2. Completes all documentation, including daily notes, Medicaid documentation, and units of service billing.
3. Assists the SLP during assessment and screening of students.
4. Works closely with all staff in providing training and developing therapeutic activities for each student receiving services.
5. Documents student performance and contributes information needed for records and student progress reports.
6. Perform support duties such as preparing instructional materials, keeping records, maintaining supplies, and scheduling activities.
7. Assists with research projects, in-service trainings, and public relations programs.
8. Attends staff meetings and in-service trainings.
9. Performs other duties as assigned by the Speech-Language Pathologist as outlined in the scope of practice.
JOB SUPERVISORS: Speech-Language Pathologist (ASHA certified & 2 years' experience)
WORK SCHEDULE: Compensation is based on 35 hours per week during the school year and summer school (207 days). Daily work hours are from 8:00 am until 3:00 pm.
Occupation Classification Requirements:
Speech-Language Pathology Assistant
Please check the box above if you meet this job's requirements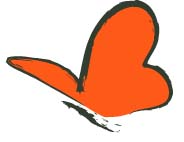 ID: 3259970
---