Chicopee, MA
Full Time | School
Posted: February 7th, 2021
Company Summary:
ATX Learning is committed to providing highly-qualified specialists to our clients. We operate in both the educational and medical environments and provide continual support. We provide diverse solution by connecting with consultant position, direct-hiring, or special project management. We search nationally to find the best dedicated, highly-qualified applicant, along with this we also take care of health insurance, paid leaves, bonuses are few benefits that we offer. We are here to modify your solutions and continued support for your institution and our specialists.
Position - Speech Language Pathologist
MINIMUM QUALIFICATIONS:
~ Master's degree in speech pathology.
~Current and valid Massachusetts license.
~Must demonstrate excellent written/verbal interpersonal communication and problem-solving skills.
~American Speech-Language-Hearing Association (ASHA) membership holder.
~Ability to read, write, hear and verbally communicate in English to the degree required to perform the job.
~See attached statement of Physical, Mental and Environmental Factors Form.
Duties & Responsibilities:
~Managing diagnostic tests and provides individualized treatment to adults and children for a variety of communication disorders.
~Monitor status of results and program.
~May participate in the development of department policies and procedures.
~Develops protocols and treatment programs.
~Interpret and report the results of evaluations/tests.
~Participates in the design and implementation of therapy programs addressing speech/language voice and swallowing problems.
~Documents patients progress; maintains accurate records.
~Developing in the field of speech therapy by attending professional seminars and workshops.
~Demonstrates professional competence in the planning and implementation of treatment program/plan.
~Ability to communicate effectively.
Benefits:
~Medical, Dental, Vision Insurance
~In-House Continuing Education
~Wellness Program
~CRRN Certification Pay
~Weekend Day shift diff
~Night's and Weekend shift diff
~Clinical Career Ladder Bonus
~Relocation Assistance
Occupation Classification Requirements:
Speech-Language Pathologist
Please check the box above if you meet this job's requirements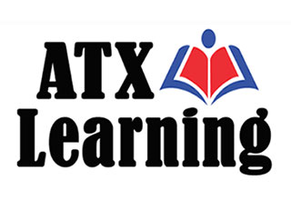 ID: 3113186
---