47448 Nashville, IN
Full Time
Posted: March 10th, 2023
Position: Brown County Schools is seeking a Speech Language Pathologist to join a dynamic team of professional educators. The successful candidate will serve two of our small rural schools with a caseload of 65 students PK-Grade 8. Located in the heart of beautiful Brown County Indiana, Van Buren Elementary is a 30-minute scenic drive from Columbus and just 45-minutes from Bloomington, Greenwood or Martinsville. Van Buren Elementary has earned the rare distinction of National Blue-Ribbon School from the United States Department of Education. Brown County Middle School is located in the town of Nashville, just 20 minutes from Bloomington, and has earned the distinction of Indiana STEM Certified School. Educators at each school are supported by highly collaborative teams of teacher leaders each passionately committed to the learning of ALL children. The district implements a distinguished national model for professional growth and offers a competitive compensation/benefits package including a 401(a) retirement and matching plan and access to a FREE family wellness clinic operated by Brown County Schools.
Qualifications and Salary Range:
ASHA Certification as a Speech Language Pathologist (Clinical Fellows may apply.)

State licensure as a Speech Language Pathologist (IPLA)

Indiana Department of Education licensure (or capacity to pursue via IPLA licensure)

Candidates should include two letters of reference with their application

Salary Range based on experience from $45,750 - $72,000 for 184 day contract
Description: As a Teacher of Record, the SLP is responsible for supporting students eligible for special education services who have identified speech and/or language impairments. Your team at each school will include a number of skilled professionals to guide implementation of individual education plans (IEPs) for students. The SLP will assist classroom teachers with understanding necessary student accommodations, adapting curriculum, and the progress monitoring of specific skills. Expectations for SLPs in Brown County Schools align with the Certification Standards for professional practice outlined by the American Speech-Language-Hearing Association. The school year is 184 days with opportunities to provide extended school year services to students as well.
General Responsibilities: The successful candidate for this position will be skilled in assessing children's communication skills and connecting them to learning needs; designing Individualized Educational Plans (IEPs); and collaborating with parents and school staff to monitor students' progress. Specific responsibilities include:
Implementation of high-quality assessments and interventions with fidelity;

Assessment of skills in all areas of communication;

Development of effective instructional plans;

Adaptation of learning materials to students' needs;

Regular reporting on student progress;

Preparation of students for transition to the next grade as well as guidance for teachers and families;

Development of goals and objectives for individual students;

Collaboration with professional staff (e.g. school counselors and special education teachers) to create cohesive intervention plans;

Case management for Preschool and School-Age students.
Interested candidates please contact: Deborah Harman, M.A.T. CCC-SLP, Director of Student Support Services, Brown County Schools at 812-988-6601 ext. 1141 or text 812-345-0236 or email dharman@browncountyschools.com and include "SLP Position" in the subject line.
Occupation Classification Requirements:
Speech-Language Pathologist OR
Speech-Language Pathologist - Clinical Fellow
Please check the box above if you meet this job's requirements
Instructions: Click the APPLY ONLINE button on our EMPLOYMENT page and continue to apply through Frontline.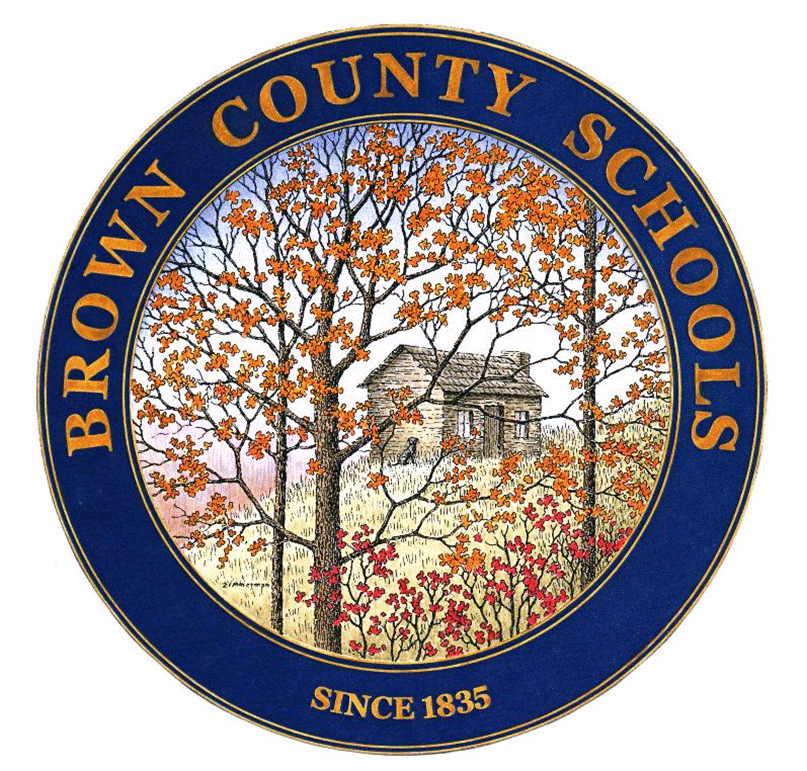 Contact
Deborah Harman
Brown County Schools
Phone:

Pref

812-345-0236 or 812-988-6601
ID: 3276218
---