South San Francisco, CA
Full Time, Part Time | School
Posted: August 6th, 2022
We are currently looking to hire a Speech Language Pathologist in South San Francisco, CA for our school site. Here's a good opportunity for summer school and the next school year. Let me know if you are available/interested for this position? You can call on my direct number or you can reply me over the same email.
Syed Janisar
Contact number: (773) 755- 4717
Email address: syed.janisar@atxlearning.com
Job description:
*ESSENTIAL DUTIES AND RESPONSIBILITIES:* _The following represents some major areas of concern in Special Education. Other areas in the Special Education field will be required to fulfill all the needs of the classroom and student IEP's._
* Plan curriculum, lessons, and special education programs and teaching methods.
* Maintain contact with parents of students and invite them to participate in educational progress.
* Maintain the physical environment of the classroom for organization and presentation purposes.
* Instruct individuals and groups on Special Ed. skill areas.
* Monitor student progress in and outside resource or special day classroom.
* Modify curriculum according to IEP and administer testing evaluations.
* Evaluate student progress based on work output and observation, determine goals, objectives, and directions.
* Prepare report cards, educational records, IEP forms, classroom observation records, and other forms as necessary.
* Participate in weekly school site Special Ed. Committee Meetings.
* Participate in monthly district level Special Education Committee Meetings.
EDUCATION
* Bachelor's degree preferred.
* 1+ Year experience
* CCC ASHA of Californa
Details of Assignment for Special Education Teacher :
• Position: Full-time
• Case Load: TBD
• Start date: ASAP
• End date: May 24th 2023
• Grades: K-12
Occupation Classification Requirements:
Speech-Language Pathologist OR
Speech-Language Pathologist - Clinical Fellow OR
Speech-Language Pathology Assistant
Please check the box above if you meet this job's requirements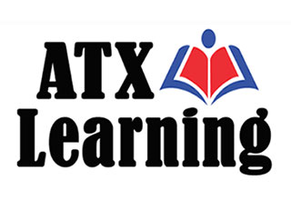 ID: 3251685
---