Long Beach, CA
Full Time, Part Time, Per Diem | School
Posted: May 30th, 2021
Licensed Speech Language Pathologist, PresenceLearning
You will provide therapy and evaluation services to students with special needs, providing meaningful support for their learning and progress.
What will you do at PresenceLearning?
● Deliver services to assigned referrals as outlined in the student's Individualized Education Program in a timely and professional manner.
● Conduct student evaluations for initial and continued special education eligibility
● Document all student, school, and parent interaction
● Lead and attend IEP meetings and district specific meetings, as needed
● Provide IEP case management as needed based on school assignment
● Collaborate with teachers and staff to best support the student goals
● Collaborate with parents/guardians to best support the student's goals
● Complete MediCal documentation per district requirements
Requirements
● CA speech language pathologist state license
● Master's Degree from an accredited college or university in Speech-Language Pathology
● Hold an ASHA Certificate of Clinical Competence
● Experience in school settings in your field
● Motivation to learn teletherapy and be at the forefront of your profession
● TB test clearance or waiver
What does PresenceLearning Offer?
● Ditch the platforms that aren't designed for teletherapy - PL has a robust proprietary platform designed by clinicians, for clinicians
● Save time on documentation- Our platform provides documentation assistance to streamline your workflow
● No prior teletherapy experience needed- PL provides comprehensive orientation to learn our platform
● Never feel alone- PL has an online community of over 1,000 clinical professionals that you can connect with in addition to opportunities to attend live office hours and clinical workshops
● PL removes the hassle of finding your own materials - PresenceLearning's library is full of goal-directed materials including games, flashcards, worksheets, videos, and other helpful tools
● Bring additional web-based, interactive content into your therapy sessions through Site Share and Screen Share
● Access to online speech and language assessments, including online versions of the CELF-5, GFTA-3, PPVT-4. EVT-3, CASL-2, and more
● Outstanding technical support available throughout the day
● Flexibility of scheduling with no hourly minimum requirements
● Get the support you deserve - Our onboarding and Clinical teams are here to assist
● A perks program providing discounts to a variety of our partners as well as access to a free private practice version of the PL platform
● Clinical workshops that are tailored to your developmental needs
Preferred
● State of CA Commission on Teacher Credentialing Speech-Language Pathology Services Credential
● Experience with web applications and IEP systems
● Experience with SEIS, IEP system
What will help you succeed in this role?
● Ability to work independently
● Ability to organize and prioritize tasks and responsibilities
● Ability to collaborate independently with onsite staff
● Ability to escalate concerns in a timely manner to the appropriate person for quick resolution
● Strong written and verbal communication skills demonstrated through email and Platform meetings and interactions with school staff, parents, and fellow employees
Where is this position located?
● This position will be remote - California Residents Only.
● This position will be part-time
● This position will report directly to the Chief Clinical Officer of PresenceLearning eTherapy, PC
Occupation Classification Requirements:
Speech-Language Pathologist
Please check the box above if you meet this job's requirements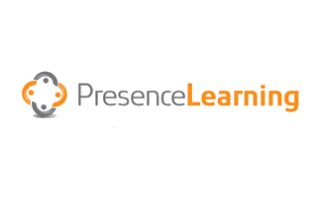 ID: 3111337
---