https://www.speechpathology.com/slp-ceus/course/tracheoesophageal-voice-restoration-problems-solutions-7896

This course is designed to give attendees theoretical and practical solutions for solving some of the most common problems associated with tracheoesophageal (TE) voice restoration. Specific case examples of problems to be addressed are leakage through and around the voice prosthesis, early device life failure of a TE voice prosthesis, immediate and delayed post-fitting aphonia, difficulty with stomal occlusion, and hypotonicity and hypertonicity of the pharyngoesophageal segment.
Course created on January 10, 2017
Learning Outcomes
After this course, participants will be able to identify the various etiologies for leakage through and around a tracheoesophageal (TE) voice prosthesis and describe the various practical means for solving these problems.
After this course, participants will be able to describe how gastroesophageal reflux affects the health of the TE puncture and the life of the TE voice prosthesis.
After this course, participants will be able to describe the assessment protocol for assessing a patient with immediate and delayed post-fitting aphonia.
Agenda
| | |
| --- | --- |
| 0-5 Minutes | Introduction to Troubleshooting & Evidence Based Research |
| 5-20 Minutes | How to Solve Patient Related Problems |
| 20-40 Minutes | How to Solve Prosthesis Related Problems |
| 40-50 Minutes | Tracheoesophageal Voice Restoration Assessment Protocol |
| 50-55 Minutes | Case Examples |
| 55-60 Minutes | Summary, Q & A |
Reviews
498 Reviews
Presented By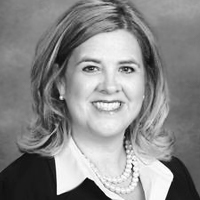 Julie Bishop-Leone

MA
CCC-SLP
Julie Bishop-Leone's career as a Speech Language Pathologist spans 23 years first at the University of Michigan, Ann Arbor then as Clinical Manager of Speech Pathology and Audiology at the University of Texas, M.D. Anderson Cancer Center in Houston, TX. Specializing in alaryngeal voice restoration and swallowing she has participated in numerous clinical trials and co-authored several peer-reviewed papers focused on the head and neck oncology patient. In addition to her extensive clinical experience with tracheoesophageal voice restoration, she has directed and been an invited faculty member at national seminars and training programs in the area of laryngectomy rehabilitation. Ms. Bishop-Leone has been employed by Atos Medical Inc for the last ten years, is a founding member of the Educational Division of Atos Medical Inc and is currently the Director of Clinical Education for Atos Medical, Inc.
---
More
Presenter Disclosure: Financial: Julie Bishop-Leone is director of education at ATOS Medical, Inc. and receives remuneration for the sale of ATOS products in her district. She is co-author of papers and speaks at seminars on this topic. Nonfinancial: No nonfinancial relationships to disclose.

Content Disclosure: This learning event does not focus exclusively on any specific product or service.


Course participation information
To ensure you are ready to participate, please complete our short Test Drive to prepare your computer to view the course.
Login and logout times will be recorded and documented.
Passing an online exam and completing a course evaluation will be required to earn continuing education credit.
Live Webinars allow presenter and participant interaction. The exam and course evaluation for these courses must be completed within 7 days of the event.
On-demand courses include texts, video and audio recordings of live webinars, and multimedia formats. The exam and course evaluation for on-demand courses must be completed within 30 days of course registration.
To participate in the course, complete the exam and course evaluation, and earn continuing education credit, you must be a SpeechPathology.com member. Participants must complete the entire course; partial credit is not allowed.
SpeechPathology.com is committed to ensuring accessibility to the widest possible audience. We are continually improving the user experience for everyone. If you have questions, requests, or would like to report an accessibility-related issue, please email accessibility@continued.com. We will review your request and respond in a timely manner.
Visit our Contact us page or give us a call if you have questions.
Our site uses cookies to improve your experience. By using our site, you agree to our Privacy Policy.