https://www.speechpathology.com/U/7001/15d7d16ee8f19d8b32
Pearson's EBP Briefs are case studies designed to assist with using evidence-based practice (EBP) in everyday clinical decision-making. This case will examine the clinical question, "What treatment options help school-age children who stutter improve their communication so they can participate fully in educational and social activities?" The related literature search and analysis, along with the resultant clinical decision and application to clinical practice, will also be discussed.

A relevant assessment tool for this case is the OASES (Yaruss & Quesal, 2010).
Course created on May 6, 2015
Learning Outcomes
Participants will be able to identify the clinical question for an example case scenario.
Participants will be able to list relevant search criteria for retrieving evidence related to the clinical question.
Participants will be able to identify factors to consider when evaluating the evidence.
Participants will be able to describe a clinical decision based on the evidence analysis.
Agenda
| | |
| --- | --- |
| 0-20 Minutes | Background and Clinical Question |
| 20-30 Minutes | Search for Evidence |
| 30-50 Minutes | Evaluating the Evidence |
| 50-60 Minutes | The Evidence-based Decision and Application to Clinical Practice |
Reviews
1019 Reviews
Presented By
J. Scott Yaruss
J. Scott Yaruss
, PhD
, CCC-SLP, BCS-F
J. Scott Yaruss, PhD, CCC-SLP, BCS-F, F-ASHA is a researcher and clinician who specializes in the evaluation and treatment of stuttering across the lifespan. He recently joined the faculty of Michigan State University as Professor of Communicative Sciences and Disorders after 19 years at the University of Pittsburgh. Scott has served on the Board of Directors for the National Stuttering Association (NSA) and on the Steering Committee of the ASHA Special Interest Division for Fluency and Fluency Disorders. His research focuses on the development of stuttering in young children, as well as the evaluation of stuttering treatment outcomes. He has published 70 peer-reviewed papers and 115 other articles, chapters, and books about stuttering, including the Overall Assessment of the Speaker's Experience of Stuttering (OASES). He frequently presents continuing education workshops designed to help speech-language pathologists improve their confidence and competence in helping individuals who stutter (www.Yaruss.com).
---
More
Kristin Pelczarski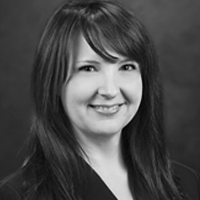 Kristin Pelczarski
, PhD
, CCC-SLP
Kristin M. Pelczarski, Ph.D., CCC-SLP is an Assistant Professor at Kansas State University where she teaches graduate classes on stuttering and professional issues in speech pathology. She is a certified speech-language pathologist whose primary research is stuttering. Dr. Pelczarski supervises graduate students in clinical management of stuttering across the life span and serves as a co-chapter leader for the local chapter of the National Stuttering Association.
---
More
Presenter Disclosure: Scott Yaruss - Financial: Scott Yaruss is author, co-author, or editor of several booklets, books, and brochures on stuttering, as well as co-author of the Overall Assessment of the Speaker's Experience of Stuttering (OASES), which is briefly mentioned in this article and for which he receives royalties from Pearson. Nonfinancial: Member of National Stuttering Foundation and IFA; volunteer for various stuttering-related organizations.Kristin Pelczarski - No financial relationships to disclose. Nonfinancial: National Stuttering Association chapter leader.

Sponsor Disclosure: This course is presented by SpeechPathology.com in cooperation with Pearson Assessments.

Content Disclosure: This learning event does not focus exclusively on any specific product or service.


Course participation information
To ensure you are ready to participate, please complete our short Test Drive to prepare your computer to view the course.
Login and logout times will be recorded and documented.
Passing an online exam will be required to earn continuing education credit, where applicable.
Live Webinars allow presenter and participant interaction. The exam and course evaluation for these courses must be completed within 7 days of the event.
On-demand courses include texts, video and audio recordings of live webinars, and multimedia formats. The exam and course evaluation for on-demand courses must be completed within 30 days of course registration.
To participate in the course, complete the exam, and earn continuing education credit (where applicable), you must be a SpeechPathology.com member.
SpeechPathology.com is committed to providing equal opportunities in accordance with all applicable laws. If you are in need of a disability-related accommodation, please contact customerservice@speechpathology.com. We will review your request and respond in a timely manner. Please note that we will require a minimum of 2 weeks to provide a reasonable accommodation for your request.
Visit our Contact us page or give us a call if you have questions.