https://www.speechpathology.com/slp-ceus/course/infection-control-standard-practice-7351

This course will define and enhance the learner's knowledge of proper infection control. The course will cover federal mandates, and standard practice for infection control. Main infection control precautions along with practical application of the material will be reviewed. US rules, regulations and laws form the foundation of this course.
Course created on September 29, 2015
Preview Exam
On Demand
Course Type: Video, Audio
CEUs/Hours Offered: ASHA/0.1 Intermediate, Related; IACET/0.1; Kansas LTS-S1370/1.0; SAC/1.0

Learning Outcomes
Identify the most common infecting organisms in therapy settings.
List standard precautions to prevent transmission of bloodborne pathogens as published by the Centers for Disease Control.
Identify the 6 basic sections of a written infection control plan.
Agenda
| | |
| --- | --- |
| 0-5 Minutes | Introduction/ Review of Objectives |
| 5-15 Minutes | What is Infection Control? |
| 15-25 Minutes | Federal Mandates & Standard Precautions |
| 25-35 Minutes | Fluids, Review of disease transmission and Opportunistic Infections |
| 35-45 Minutes | Practical Application for Therapists |
| 45-55 Minutes | Review of Written Plan Requirements |
| 55-60 Minutes | Conclusions, Q & A |
Reviews
1074 Reviews
Presented By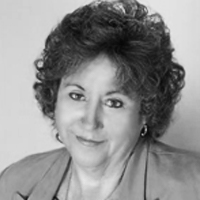 Kathy Moghadas
, RN, CLRM, CHCC, CHBC, CPC
Principal of Associated Healthcare Advisors/TopCat
Kathy Moghadas has been providing quality medical management consulting services to individual and group practices as well as hospitals and allied institutions on a national, regional and statewide basis since 1987. As a registered nurse and risk manager, she has advanced certifications in healthcare business, compliance, coding and reimbursement as well as risk management. Kathy has been working in the healthcare community since 1975. With a solid foundation and working knowledge of the principles of outcome measurements and quality assurance, and with a focus on compliance, internal operations, reimbursement, quality systems design and implementation, Kathy is thoroughly qualified to meet the regulatory compliance needs of her clients.
Kathy Moghadas, principal of the firm Associated Healthcare Advisors Inc., was honored by her community in 1998 to be the recipient of the Small Business Person of the Year Award. Kathy and her team are licensed and certified professionals who are committed to the pursuit of continuing education to maintain the highest standards of professional growth. Through her education company, TopCat, they have been meeting the professional continuing education needs of licensed professionals throughout the country. To keep abreast of the changing needs of their clients, the professionals at Associated Healthcare Advisors actively participate in national professional organizations, and contribute to national healthcare periodicals and publications. In June 2005, Kathy's first book: Medical Practice Policies and Procedures was published by the AMA. In 2008 her book: Tools for An Efficient Medical Practice was published through the AMA.
Kathy was the 2011 president of the National Society of Certified Healthcare Business Consultants, a member of Healthcare Compliance Resources, and the American Academy of Family Practice Consultants Forum. Kathy is a frequent contributor to healthcare industry publications such as Medscape, WebMD, AMA News, Medical Economics and Doctors Forum.
---
More
Presenter Disclosure: Financial: Kathy Moghadas was paid an honorarium by Speechpathology.com for this presentation. Nonfinancial: No relevant non-financial relationships to disclose.

Sponsor Disclosure: This Course is presented by SpeechPathology.com.

Content Disclosure: This learning event does not focus exclusively on any specific product or service.


Course participation information
To ensure you are ready to participate, please complete our short Test Drive to prepare your computer to view the course.
Login and logout times will be recorded and documented.
Passing an online exam will be required to earn continuing education credit, where applicable.
Live Webinars allow presenter and participant interaction. The exam and course evaluation for these courses must be completed within 7 days of the event.
On-demand courses include texts, video and audio recordings of live webinars, and multimedia formats. The exam and course evaluation for on-demand courses must be completed within 30 days of course registration.
To participate in the course, complete the exam, and earn continuing education credit (where applicable), you must be a SpeechPathology.com member.
SpeechPathology.com is committed to providing equal opportunities in accordance with all applicable laws. If you are in need of a disability-related accommodation, please contact customerservice@speechpathology.com. We will review your request and respond in a timely manner. Please note that we will require a minimum of 2 weeks to provide a reasonable accommodation for your request.
Visit our Contact us page or give us a call if you have questions.
---
American Speech-Language-Hearing Assn.
This course is offered for 0.1 ASHA CEUs (Intermediate level, Related Area)
---
International Association for Continuing Education and Training
continued, LLC, DBA AudiologyOnline, is accredited by the International Association for Continuing Education and Training (IACET). continued complies with the ANSI/IACET Standard, which is recognized internationally as a standard of excellence in instructional practices. As a result of this accreditation, continued is authorized to issue the IACET CEU. continued, LLC, is authorized by IACET to offer 0.1 CEUs for this program.
---
Kansas Dept for Aging and Disability Services
Approved for 1 continuing education clock hour(s) for Kansas licensed Speech Pathologists by the Kansas Department for Aging and Disability Services. Long-Term Sponsorship number: LTS-S1370.

California Speech-Language Pathology and Audiology Board: SpeechPathology.com is approved by the California Speech-Language Pathology and Audiology Board as a Continuing Professional Development Provider, approval number PDP 268. This course may meet the requirements for 1 hours of continuing education credit for SLPs as required by the California Speech-Language Pathology and Audiology and Hearing Aid Dispensers Board. The responsibility for determining whether or not this specific course counts toward an individual's requirements for license renewal is up to the individual. Please refer to the CA state board rules regarding allowable topics and self-study limits: http://www.speechandhearing.ca.gov/licensees/ce_req.shtml. Live webinars on SpeechPathology.com do not count as self-study courses toward California professional development requirements.
---
Speech-Language and Audiology Canada
Clinically certified members of Speech-Language and Audiology Canada (SAC) can accumulate continuing education equivalents (CEEs) for their participation with SpeechPathology.com. One hour of coursework equals 1 CEE. All SAC members are encouraged to participate in on-going education.
---