https://www.speechpathology.com/slp-ceus/course/identifying-and-reporting-dependent-adult-7489

This course is intended to provide the clinician with the necessary information related to recognizing and reporting adult dependent abuse in the state of Iowa and to meet the mandatory licensing obligation of 2 hour course required every 5 years by the state of Iowa. This course is approved by the Iowa Department of Health for Dependent Adult Abuse mandatory reporter training. Approval #3734; Approval Dates 12/16/15 - 12/16/18.
Course created on January 18, 2016
Preview Exam
On Demand
Course Type: Video, Audio
CEUs/Hours Offered: IACET/0.2

Learning Outcomes
Define key factors that increase the potential for dependent adult abuse.
Identify different types of dependent adult abuse and the signs and symptoms of each.
Identify what constitutes a mandatory reporter and their legal responsibilities.
Identify what the process is for reporting dependent adult abuse in the state of Iowa.
Identify ways to prevent dependent adult abuse.
Agenda
| | |
| --- | --- |
| 0-5 Minutes | Introduction |
| 5-20 Minutes | Dependent Adult Abuse in the US and Iowa |
| 20-60 Minutes | Abuse Overview |
| 60-90 Minutes | Mandatory Reporting |
| 90-115 Minutes | Interventions, Victim Relations and Prevention of Abuse |
| 115-120 Minutes | Conclusions and Summary |
Reviews
205 Reviews
Presented By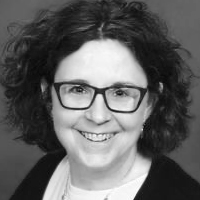 Peggy Parker
, MHA
, OTR/L
Peggy Parker, MHA, OTR/L is a licensed occupational therapist in the state of Iowa and has been an occupational therapist for over 30 years. She has worked in a variety of health care settings, including acute hospital care, mental health, skilled and intermediate nursing facilities, outpatient clinics and home health agencies. Through her varied experiences she has encountered numerous difficult situations involving the care of dependent individuals. Currently Ms. Parker works for the Veterans Health Administration in Des Moines, Iowa.
---
More
Presenter Disclosure: The presenter is an licensed OTR/L in the state of Iowa and an employee of the Department of Veteran's Affairs.

Sponsor Disclosure: This Course is presented by SpeechPathology.com.

Content Disclosure: This learning event does not focus exclusively on any specific product or service.


Course participation information
To ensure you are ready to participate, please complete our short Test Drive to prepare your computer to view the course.
Login and logout times will be recorded and documented.
Passing an online exam will be required to earn continuing education credit, where applicable.
Live Webinars allow presenter and participant interaction. The exam and course evaluation for these courses must be completed within 7 days of the event.
On-demand courses include texts, video and audio recordings of live webinars, and multimedia formats. The exam and course evaluation for on-demand courses must be completed within 30 days of course registration.
To participate in the course, complete the exam, and earn continuing education credit (where applicable), you must be a SpeechPathology.com member.
SpeechPathology.com is committed to providing equal opportunities in accordance with all applicable laws. If you are in need of a disability-related accommodation, please contact customerservice@speechpathology.com. We will review your request and respond in a timely manner. Please note that we will require a minimum of 2 weeks to provide a reasonable accommodation for your request.
Visit our Contact us page or give us a call if you have questions.
---
International Association for Continuing Education and Training
continued, LLC, DBA AudiologyOnline, is accredited by the International Association for Continuing Education and Training (IACET). continued complies with the ANSI/IACET Standard, which is recognized internationally as a standard of excellence in instructional practices. As a result of this accreditation, continued is authorized to issue the IACET CEU. continued, LLC, is authorized by IACET to offer 0.2 CEUs for this program.
---