Therapy Mantra Inc.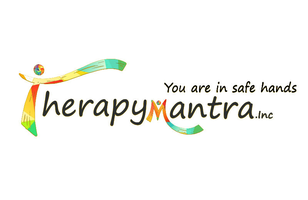 See Therapy Mantra Inc. Job Listings
Contact Information
Therapy Mantra Inc.
2031 Nordic Ave
Chino Hills, CA 91709
US
Phone: 909-248-0184
Website:
therapymantra.com
Email:
connect@therapymantra.com
---
Contact us today!
Therapy Mantra Inc.
Therapy Mantra was founded by an experienced Speech Language Pathologist with the vision of bringing together allied health care professionals from fields of Speech Language Pathology, Physical Therapy and Occupational Therapy to help individuals with disabilities. We provide experienced professionals with updated knowledge in their field of expertise to different facilities like schools, skilled nursing facilities, hospitals, sub acute facilities, long term care facilities and home health services.
Our professionals are experts in Speech Language Therapy, Physical Therapy and Occupational Therapy. You can be assured that you will be in safe hands with us.
We provide Speech Language Therapy, Occupational Therapy and Physical Therapy services to schools, hospitals, skilled nursing facilities, sub acute facilities and home health settings throughout the state of California.
Join Therapy Mantra as a Speech Language Pathologist, Occupational Therapist or Physical Therapist. Achieve personal and professional satisfaction by impacting the lives of children/adults with disabilities in and around your community.
Great salary and compensations
Good Employer-Employee relationships and Friendly staff support
Excellent healthcare and disability benefits
Professional Developments, not limited to therapy materials
CEU, ASHA certification and state license reimbursement
Best matching contributions
Wonderful referral bonus
Choice of work setting and Flexible working schedule
Visa and Green Card sponsorships
Professional Liability benefits, Relocation Assistance and Experienced mentors
---
Read More