Sunbelt Staffing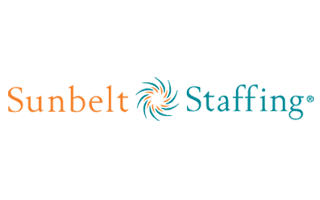 See Sunbelt Staffing Job Listings
Contact Information
Sunbelt Staffing
3687 Tampa Rd
Ste 200
Oldsmar, FL 34677
US
Phone: 800.659.1522
Website:
sunbeltstaffing.com
---
Sunbelt Staffing
At Sunbelt Staffing, we are here to help you shine. We recognize the difference you make as a Speech Language Pathologist. We see the impact that you have on the lives of the students in your care. That's why we are committed to finding you a job where you are able shine. For nearly three decades, Sunbelt Staffing has established relationships with leading school districts across the country with the purpose of matching talented educational professionals, like you, with fitting placement opportunities. We have built these relationships so we are able to offer vast job opportunities to find you the right fit for your life and career goals. You can live where you choose and work in a setting that works for you, all while receiving excellent pay and benefits.
When you join the Sunbelt team, you will have caring professionals on your side who are passionate about your individual success. From start to finish the professionals at Sunbelt Staffing will guide you through your job search and placement process. In order to help you shine your brightest, we pair you with a passionate Sunbelt Staffing recruiter who is knowledgeable, well-connected and dedicated to making your priorities come first. Your recruiter is invested in your success and will work with you to tailor your job opportunities with your preferences for school setting and location. Your recruiter will also act as an advocate for you throughout the entire process, always working with you to provide access to highly valued career opportunities that match your needs.
We work every day to match talented candidates, like you, with just the right facilities across the country. Together we can find a placement where you impact lives and make a difference. Together we can make lives better. Come shine with us.
---
Read More