The Speech Pathology Group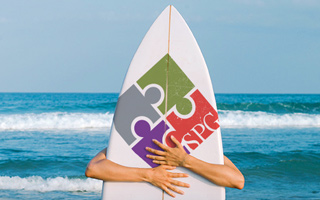 See The Speech Pathology Group Job Listings
Contact Information
The Speech Pathology Group
2021 Ygnacio Valley Rd, C103
Walnut Creek, CA 94598
US
Phone: 925.945.1474
Fax: 925.945.1768
Website:
speechpathologygroup.com/
The Speech Pathology Group
California's Leading Speech Pathology Provider
Whether just starting your career or redefining it, you want to find the perfect fit. You want a setting that suits your strengths, and a population you really care for. You want flexibility, an opportunity to grow and the tools you need to succeed. And, you want the professional and personal support of your colleagues on-site and online – to help you be your very best. You also know what you need – competitive compensation and comprehensive benefits.
It's all right here at SPG. And it's why we work for you.
PROFESSIONAL. GROWTH. OPPORTUNITY.
SPG is a leading provider of speech and language services in California and one of the most respected therapy practices in the San Francisco Bay Area. We offer several diverse and flexible positions in Early Intervention, School-Based, Medical and Clinical Settings throughout California. We are small enough for one on one support, but large enough to provide opportunities for growth. We strive to provide experiences that meet your professional and personal goals. We invite you to become a valued member of our team of specialized speech-language pathologists..
---
Read More