Mediscan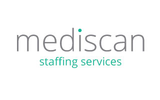 Mediscan
School Base Therapy
Who We Are
Established in 1995, Mediscan is a provider of highly qualified professionals to schools and healthcare facilities throughout the country. From its beginnings in Southern California, Mediscan has built its reputation on providing a personal touch, finding the right fit for both clients and professionals. Today, in addition to its allied health services in California, Mediscan is a leader in providing services to Special Education Departments throughout the nation. As its range of service offerings has grown, Mediscan's commitment to a personal touch has only continued to expand.
With offerings that help guide professionals through every stage of their careers, Mediscan is coaching a new generation of healthcare and school based professionals. In turn, the Mediscan community is spreading its culture of care across the nation.
What we believe and how we achieve it
PEOPLE

We are only as good as our employees: we invest in them.
We employ highly qualified, engaged professionals and staff, and recognize them as individuals with both personal and career goals. Our mission is to not only be the placement agency of choice for our professionals but also their career development center. We strive to build personal bonds with our candidates and truly understand where they would like their career to lead.
---
SERVICE

We provide superior service to our candidates and clients.
Emphasizing integrity, commitment, and excellence, we provide the highest quality of service. We have attained 100% Joint Commission compliance and will continue to raise the bar to develop the best practices in our industry. All of our professionals pass a rigorous certification process with a thorough background check, education verification, skills test and an in-depth interview before they are submitted for any position to ensure only the best qualified candidates are placed in positions.
---
COLLABORATION

We are leading innovators in our field.
We believe in working with you to help you achieve your career goals. To us, Mediscan's role is more than providing jobs. By sharing knowledge, learning and building consensus with our professionals, we can a deep and collective strategy for helping our professionals achieve a fulfilling career.
News
Mediscan Wins Inavero's Best of Staffing Talent Award for 2017
March 16, 2017 Mediscan Staffing Services is proud to announce that we have won Inavero's 2017 Best of Staffing® Talent Award for providing exceptional services to our healthcare providers! Fewer than 2% of all staffing agencies earn this recogn
Career Center
Contact Information
Mediscan
21050 Califa St
Woodland Hills, CA 91367
US
Phone: 1-877-630-2044
Fax: 1-818-401-2123
See Job Listings
---