EBS Healthcare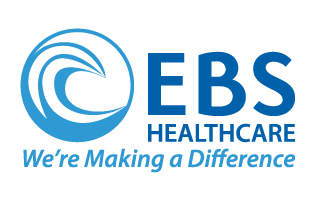 See EBS Healthcare Job Listings
Contact Information
EBS Healthcare
200 Skiles Blvd
West Chester, PA 19382
US
Phone: 800-578-7906
Fax: 610-558-9442
Website:
ebshealthcare.com
Email:
hr@ebshealthcare.com
---
EBS is proud to offer many advantages of being a part of our team including:
Excellent Salaries
Health Benefits (Medical, Dental & Vision)
Scholarship Opportunities
Bonus Programs
401k Retirement Plan
Nationwide Opportunities
CF Mentorship & Mentorship/Training Programs
Licensure Assistance & Reimbursement
Corporate Housing
Relocation Assistance & Travel Reimbursement
Continuing Education
Pediatric Resource Library: Assessment Materials & Testing Kits
Direct Deposit
Local Supervisors & National Directors
24/7 Support
Corporate Discounts
Visit EBS Healthcare's website www.ebshealthcare.com for more information.
EBS Healthcare
If you're looking to take your career to a new level, EBS Healthcare, the leading provider of therapeutic services to the pediatric population, has immediate openings for in your local area and nationwide. EBS gives you everything you need to take you to the top: relocation assistance, licensing support, mentorship, training, and guidance from our experienced nationwide network.
Whether you are a new graduate or a seasoned Speech-Language Pathologist, EBS offers great opportunities in the setting you want:
Top-ranked public and private schools
Clinical setting
In-home treatment
Best of all, EBS will support you every step of the way. We understand the value of exceptional Speech-Language Pathologists. That's why we don't just offer you a job—we work with you to build your career. EBS has the tools, resources, and platform to help you strengthen your passion, learn new skills, explore new interests, and become an expert in the field. It's no wonder EBS continues to lead the field in providing the best opportunities for your career growth, the most support throughout your career and, of course, the highest-quality services for the birth-to-21 population and beyond.
EBS is the difference between just having a job, and having a career you love! Join the EBS team of Speech-Language Pathologists today:
Complete our online application: www.ebshealthcare.com/apply, email your resume to hr@ebshealthcare.com, or call 800-578-7906 to speak with one of our Career Specialists.
Testimonials

"Our commitment is to increase your knowledge, strengthen your skills as a clinician, and broaden the range of possibilities for your advancement by investing in your professional growth and ongoing development."

Melanie Hudson, M.A., CCC-SLP
ASHA Fellow and ASHA Board of Directors
National Director, EBS Healthcare
- - - - - - - - - - - - - - - - -
"The EBS Clinical Fellowship Program is not just any experience; it is a commitment that we make to you that you will receive the guidance, tools and resources you need throughout your career with us. We have walked in your shoes (and still do) and with the support of the EBS family, we not only believe, but know that together we can make a difference in the lives of children and families we work with on a daily basis."
Jill Glessner, M.H.S., CCC-SLP
Regional Director, EBS Healthcare
---
Read More