CaptionCall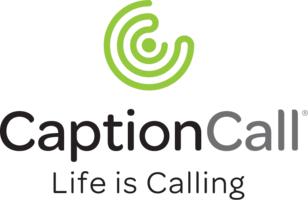 See CaptionCall Job Listings
Contact Information
CaptionCall
4215 South Riverboat Road
Salt Lake City, UT 84123
Phone: 877-385-0936
Fax: 801-262-3182
Website:
captioncall.com/provider
Email:
CCSupport@captioncall.com
---
Get Started with CaptionCall: www.captioncall.com/provider






CaptionCall
When you provide CaptionCall to those with hearing loss……

you give them much more than a phone. You give them back their connection with loved ones.
Professionals nationwide are seeing the value of adding CaptionCall to their services. Now you can give your qualified individuals a CaptionCall phone at no cost along with the CaptionCall Red-carpet Services guarantee.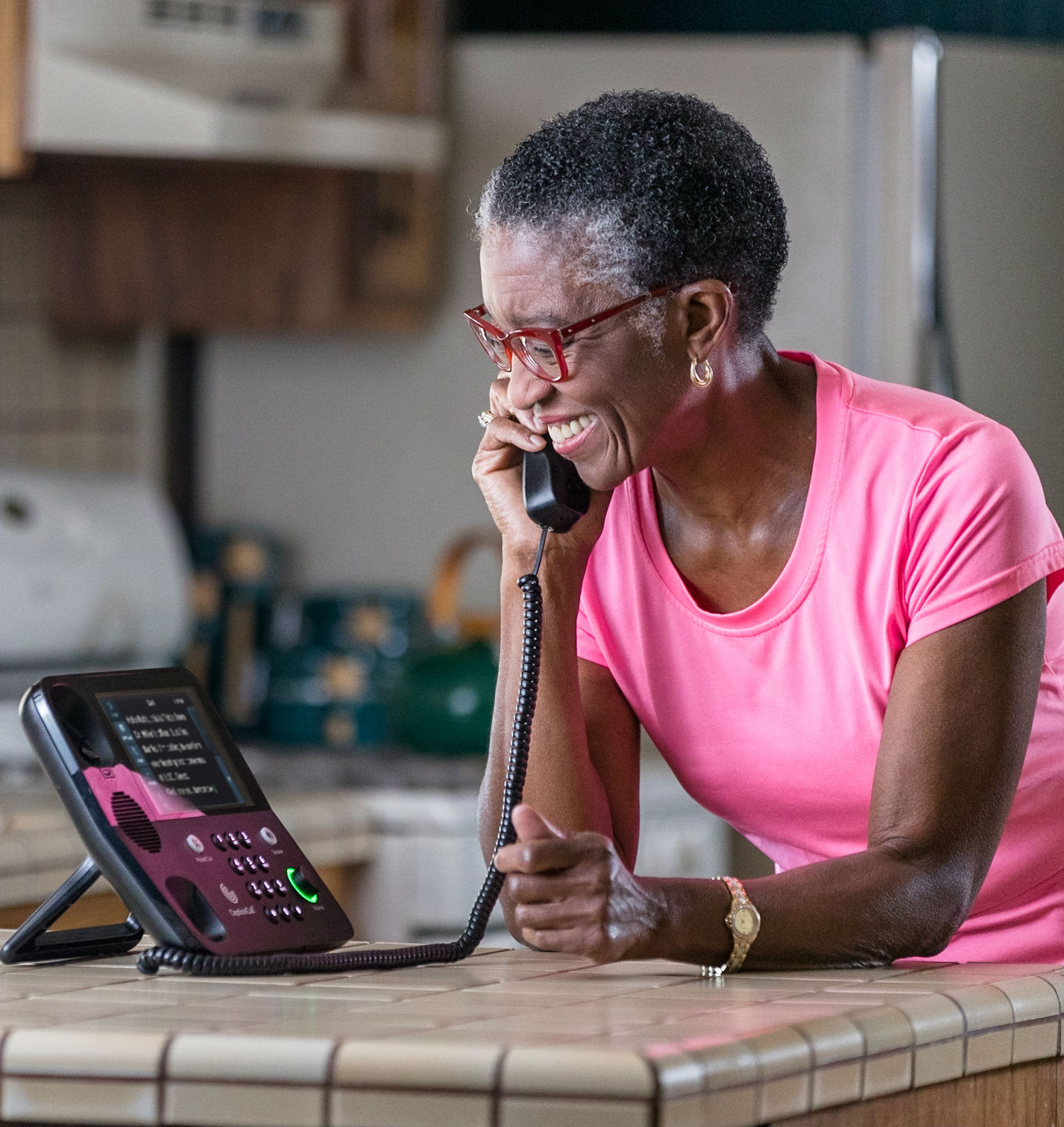 How Patients Qualify for a No-Cost CaptionCall Phone
Individuals need to have trouble hearing on the phone and be diagnosed with a hearing loss that, in your professional opinion, necessitates the use of a captioned telephone service to communicate effectively by phone. Click here to access the Professional Certification Form.
It's Easy to Order CaptionCall
To order a CaptionCall phone for your qualified individuals, simply complete and submit the Professional Certification Form at www.captioncall.com certifying the individual's hearing loss. Once this form is submitted, a CaptionCall representative will contact your patient to schedule delivery and installation of the no-cost CaptionCall phone.

How can CaptionCall be free?
As a provision of the Americans with Disabilities Act, the FCC established a fund to give individuals with hearing loss access to captioned telephone service at no cost. CaptionCall is an FCC-authorized captioned telephone service provider. The federal government compensates CaptionCall for providing the captioning service so no costs are passed on to individuals with hearing loss.

A Revolutionary Telephone
CaptionCall is a revolutionary telephone that uses voice-recognition technology to quickly display captions of what callers say on a large, easy-to-read built-in screen. It also provides amplification and customizable audio settings for an individual's unique hearing loss. CaptionCall makes it easy for individuals with hearing loss to stay connected, using the phone with confidence. Learn More about CaptionCall.

Requirements
In addition to having hearing loss, a standard home phone line and Internet connection to use the CaptionCall service.

No Hassle
CaptionCall makes it easy for you and your staff:
No inventory for you to stock
No handling or distribution of product
No product support requirements
No contracts to sign

And best of all, no cost to you

or those you recommend
If you service individuals with hearing loss, introduce them to CaptionCall, and take a moment to submit the Professional Certification Form. CaptionCall will take it from there.
Click here to get started with CaptionCall.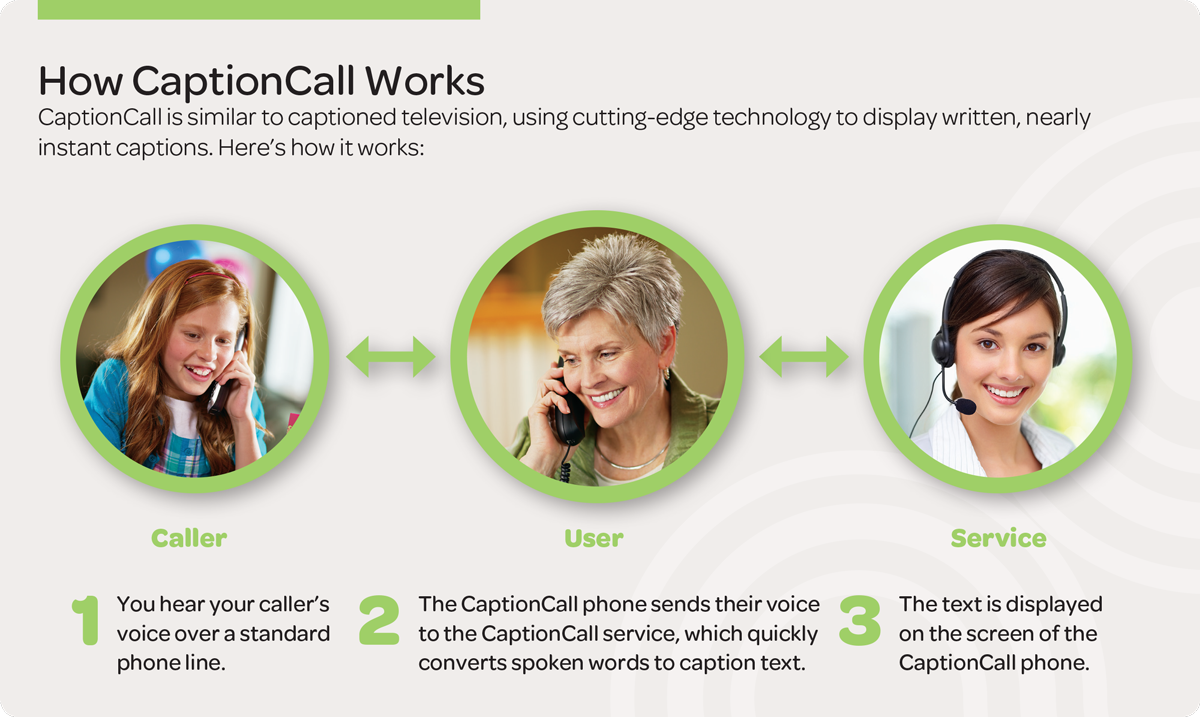 About CaptionCall
CaptionCall helps people with hearing loss use the telephone with confidence to stay socially engaged, and ultimately, live a longer, happier, healthier life. This revolutionary no-cost phone and service enable people to hear and read what their callers say.
CaptionCall is also an active ambassador for hearing health and an advocate for people with hearing loss. We encourage people everywhere to actively manage their hearing health through regular hearing evaluations, and to seek early treatment when hearing loss is identified. We invite you to give all your eligible patients a no-cost CaptionCall phone - the Gold Standard in captioned telephone service.
---
Read More