Meet the experts
Our Team
The SpeechPathology.com course library is developed and overseen by an experienced team of certified SLPs, who are recognized industry experts.

Stacy L. Williams
PhD, CCC-SLP, CHSE
Chief Operating Officer
Amy Hansen
MA, CCC-SLP
Managing Editor

Amy Natho
MS, CCC-SLP
CEU Administrator/Assistant Editor
Ann Kummer
PhD, CCC-SLP
Contributing Editor
---
Featured Presenters
SpeechPathology.com instructors and guest editors are skilled clinicians and industry leaders whose courses consistently receive top ratings from our members.
Kerri R. Phillips holds the SLP.D in speech-language pathology from Nova Southeastern University. She is a Professor and Program Director for the Graduate Program in Speech-Language Pathology at Louisiana Tech University. Her research interests are ethics, supervision, outcomes data, and child language. She currently serves as the President of the National Council of State Boards of Examiners; member of the ASHA Advisory Council, and ASHA Continuing Education Board.
Teresa Farnham, MA, CCC/SLP, has 37 years of experience as a speech-language pathologist. She has worked in a variety of settings, including medical facilities, private practice, supervision, preschool, and elementary through high school. She is on the Board of the Ohio School Speech Pathology and Educational Audiology Coalition (OSSPEAC), and has served as the organization's president and conference chair. She is the author of the Ohio Department of Education's Phonology and Articulation Guidelines for speech pathologists. Teresa is currently employed by Mount Vernon City Schools, and works in an elementary school setting. She has been a solo presenter on this topic and has also presented with Dr. Nancy Creaghead for local organizations, several state associations, and for the ASHA Convention.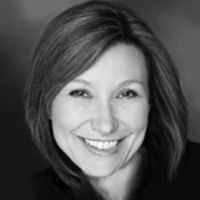 Margaret is a speech-language pathologist working in private practice in Highland Park, Illinois, with over 30 years experience as a pediatric SLP. Her primary professional interests are in the areas of children's speech sound disorders, language disorders, and social language development. Margaret is the author of the book, Here's How to Treat Childhood Apraxia of Speech, now in its Second Edition. She is a frequently invited speaker at local, state, and national workshops. Her workshops and writing focus on providing practical, evidence-based ideas to support clinicians working with children with CAS. Margaret serves on the Professional Advisory Board for the Childhood Apraxia of Speech Association of North America (CASANA) and is a topic area advisor for the SpeechPathology.com Advisory Board.
---
Advisory Board
SpeechPathology.com content is vetted by a distinguished Advisory Board that provides topic-specific content and curriculum development.
View Advisory Board