Meet the experts
Our Team
The SpeechPathology.com course library is developed and overseen by an experienced team of certified SLPs, who are recognized industry experts.

Stacy L. Williams
PhD, CCC-SLP, CHSE
Chief Operating Officer
Amy Hansen
MA, CCC-SLP
Managing Editor

Amy Natho
MS, CCC-SLP
CEU Administrator/Assistant Editor
Ann Kummer
PhD, CCC-SLP
Contributing Editor
---
Featured Presenters
SpeechPathology.com instructors and guest editors are skilled clinicians and industry leaders whose courses consistently receive top ratings from our members.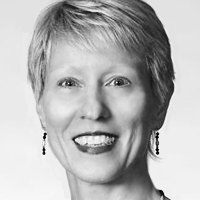 Nancy B. Swigert is the former director of Speech-Language Pathology and Respiratory Care at Baptist Health Lexington, an acute care facility. As president of Swigert & Assoc., Inc., her consulting company, she continues to teach and write in the areas of dysphagia, coding, reimbursement and documentation. She received her master's degree from the University of Tennessee-Knoxville. She is a former President of the Kentucky Speech-Language-Hearing Association, the Council of State Association Presidents, and was President of the American Speech-Language-Hearing Association in 1998. She received the Honors of ASHA in 2015. She chaired the Health Care Economics Committee for six years, ASHA's Special Interest Group on Swallowing for three, and the American Board of Swallowing and Swallowing Disorders for three. She has authored numerous books, including The Source for Dysphagia (4th edition).
K. Todd Houston, PhD, CCC-SLP, LSLS Cert. AVT is a Professor, speech-language pathologist, and a Listening and Spoken Language Specialist (LSLS) Certified Auditory-Verbal Therapist (Cert. AVT). For more than 20 years, his professional focus has been serving young children with hearing loss and their families who are learning to listen and acquire spoken language. Over the past decade, Dr. Houston has incorporated telepractice into his service delivery and continues to provide direct services each week, both in-person and through telepractice, to young children with hearing loss and their families. He has authored/edited three recent books through Plural Publishing: Telepractice In Speech-Language Pathology (2014), Assessing Listening and Spoken Language in Children with Hearing Loss (with Dr. Tamala Bradham, 2015), and Telepactice In Audiology (with Dr. Emma Rushbrooke, 2016).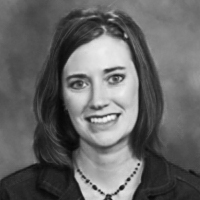 Jennifer Dahms is a pediatric speech therapist in Boise, Idaho. She received her bachelor's and master's degrees from the University of Wisconsin – Milwaukee. She has worked in pediatric outpatient clinics and Birth-to-Three programs in both Wisconsin and Idaho and currently has her own private practice, Valley Pediatric Feeding, LLC. Jennifer has dedicated her continuing education and professional focus on pediatric dysphagia and has presented at state and regional conferences, as well as numerous times with SpeechPathology.com. She has received ASHA's ACE award in 2010, 2011, and 2013 and 2015. Jennifer earned the Board Certified Specialist in Swallowing and Swallowing Disorders distinction in August 2011.
---
Advisory Board
SpeechPathology.com content is vetted by a distinguished Advisory Board that provides topic-specific content and curriculum development.
View Advisory Board