Meet the experts
Our Team
The robust SpeechPathology.com course library is developed and overseen by an experienced team of speech-language pathologists and industry professionals.

Stacy L. Williams
PhD, CCC-SLP, CHSE
Chief Operating Officer

Amy Hansen
MA, CCC-SLP
Managing Editor

Amy Natho
MS, CCC-SLP
CEU Administrator/Assistant Editor

Ann Kummer
PhD, CCC-SLP
Contributing Editor

Kathleen Poliski
Instructional Technology Coordinator
---
Featured Presenters
SpeechPathology.com instructors and guest editors are skilled clinicians and industry leaders whose courses consistently receive top ratings from our members.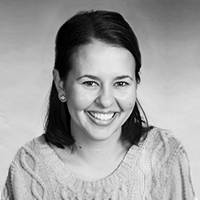 Alyssa Autenreith is a speech-language pathologist at the VA Pittsburgh Healthcare System (VAPHS). Ms. Autenreith has provided aphasia rehabilitation services within the context of the VAPHS Program for Intensive Residential Aphasia Treatment and Education (PIRATE) since 2014. In addition, she is currently treating participants enrolled in a clinical trial which aims to determine dosage, cognitive, linguistic and neurological predictors of treatment response to a semantically-oriented naming treatment. Ms. Autenreith received her Master's Degree in Speech-Language Pathology from the University of Pittsburgh.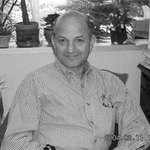 Dan has worked for over 40 years in the field of behavioral health, in residential, outpatient, and hospital settings. He has been involved in the field of fetal alcohol spectrum disorders (FASD) for over 25 years, 14 of them as the FASD Specialist for the SAMHSA FASD Center for Excellence. For this work, his son Bill has been his mentor and best teacher. In addition to FASD, Dan has developed and presented curricula for those working in mental health and substance use services on loss and grieving, psychopharmacology, child and adolescent development, stress and burnout, and others. Dan has also co-facilitated a group for non-offending caregivers of children who have been sexually abused. He currently works as a consultant, providing training and technical assistance in the U.S. and Canada.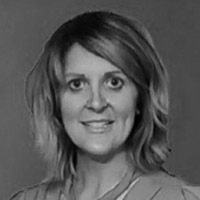 Dr. Mary Beth Mason is a Full Professor and Founding Program Director of the Speech-Language Pathology program at Thiel College. She has served other institutions as Department Chairperson, Graduate Program Head, and Program Director. Dr. Mason is active in professional service. She served as the Pennsylvania Speech-Language-Hearing Association (PSHA) Vice President for Convention Planning and Program and PSHA President. She is currently serving as PSHA Vice President for Membership and Ethical Practices. She also served as Coordinator for ASHA Special Interest Group 15 Gerontology. She has numerous presentations and publications in the areas of dementia, aging, aphasia, and professional issues.
---
Advisory Board
All SpeechPathology.com content is vetted by a distinguished Advisory Board that provides topic-specific content and curriculum development.
View Advisory Board