Meet the experts
Our Team
The robust SpeechPathology.com course library is developed and overseen by an experienced team of speech-language pathologists and industry professionals.

Stacy L. Williams
PhD, CCC-SLP, CHSE
Chief Operating Officer

Amy Hansen
MA, CCC-SLP
Senior Managing Editor

Amy Natho
MS, CCC-SLP
Senior CEU Administrator/Associate Editor

Ann Kummer
PhD, CCC-SLP
Contributing Editor

Kathleen Poliski
Instructional Technology Coordinator
---
Featured Presenters
SpeechPathology.com instructors and guest editors are skilled clinicians and industry leaders whose courses consistently receive top ratings from our members.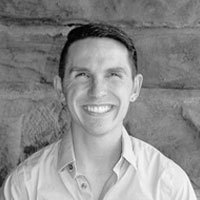 William Bolden III, MA CCC-SLP is project coordinator at Kent State University. He has worked at the university for several years providing school-based speech and language services via telepractice. Additionally, he has supervised graduate student clinicians as part of their clinical practicum in both on-site and telepractice therapy settings. William lectures on topics related to telepractice and teaches coursework related to language disorders in children and adolescents as an adjunct course instructor.
Mason J. Dunn, JD (he/they) is the Deputy Director of Education and Training Programs at the Fenway Institute. Mason is an attorney and brings their legal and advocacy experience to the Institute. They have worked in the LGBTQ+ equality movement for over 15 years across the country. Prior to joining Fenway, Mason was Executive Director of the Massachusetts Transgender Political Coalition where they successfully advocated for the advancement of nonbinary gender markers on Massachusetts state ID's, participated in coalition to address restrictions in healthcare and gender marker changes on Massachusetts birth certificates, and worked to build the coalition which passed state-wide nondiscrimination protections in public accommodations for transgender and nonbinary people. In 2018, Mason co-chaired the historic 2018 Yes on 3 campaign, which successfully defended Massachusetts' trans-inclusive public accommodation nondiscrimination law, in the nation's first-ever state-wide vote on transgender rights. Mason has also worked in state and local advocacy with GLSEN, Keshet, and many state-based equality organizations across the country.
Robin Roscigno is a PhD candidate at the Rutgers University Graduate School of Education. Her research focuses on ethical, affirming education for Autistic and otherwise neurodivergent children and eradicating school-based forms of curative violence such as restraint and seclusion. She also runs a successful Instagram account about Autism, education, and advocacy under the name auteachofficial, and her work can be seen in Ms. Magazine, TEDx, Rolling Stone, Tilt Parenting, and more.
---
Advisory Board
All SpeechPathology.com content is vetted by a distinguished Advisory Board that provides topic-specific content and curriculum development.
View Advisory Board