Sunbelt Staffing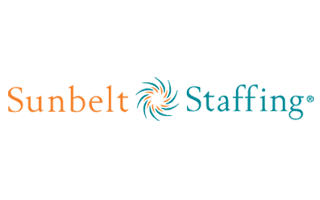 See Sunbelt Staffing Job Listings
Contact Information
Sunbelt Staffing
3687 Tampa Rd
Ste 200
Oldsmar, FL 34677
US
Phone: 800.659.1522
Website:
sunbeltstaffing.com
---
Sunbelt Staffing
At Sunbelt Staffing, we are here to help you shine. We recognize the difference you make as a Speech Language Pathologist. We see the impact that you have on the lives of the students in your care. That's why we are committed to finding you a job where you are able shine. For nearly three decades, Sunbelt Staffing has established relationships with leading school districts across the country with the purpose of matching talented educational professionals, like you, with fitting placement opportunities. We have built these relationships so we are able to offer vast job opportunities to find you the right fit for your life and career goals. You can live where you choose and work in a setting that works for you, all while receiving excellent pay and benefits.
When you join the Sunbelt team, you will have caring professionals on your side who are passionate about your individual success. From start to finish the professionals at Sunbelt Staffing will guide you through your job search and placement process. In order to help you shine your brightest, we pair you with a passionate Sunbelt Staffing recruiter who is knowledgeable, well-connected and dedicated to making your priorities come first. Your recruiter is invested in your success and will work with you to tailor your job opportunities with your preferences for school setting and location. Your recruiter will also act as an advocate for you throughout the entire process, always working with you to provide access to highly valued career opportunities that match your needs.
We work every day to match talented candidates, like you, with just the right facilities across the country. Together we can find a placement where you impact lives and make a difference. Together we can make lives better. Come shine with us.
---
Read More
Resources
25 Amazing Companies Hiring in All 50 States
Sunbelt Staffing Named by Glassdoor as one of the 25 Amazing Companies Hiring in All 50 States.
June 21, 2018
25 Companies That Are Hiring In All 50 States
Sunbelt Staffing named by Forbes as one of 25 Companies That Are Hiring In All 50 States.
June 21, 2018
Continuing Education: Good for You and Good for Your Career
While some may lament the continuous need to acquire CEUs and the cost associated with that, most SLPs acknowledge the fundamental value of continuing professional education because of its obvious value to patients.
August 15, 2011
How to Get Your Resume Noticed
Is there something wrong with your resume? It may be time to rethink, even rewrite, your resume. Giving it a fresh look may help you get results.
July 5, 2011
The Benefits Package: What's it Worth?
Knowing this value may help you decide whether to accept a job, negotiate for a higher salary, or stay where you currently work.
May 22, 2011
Show Interviewers that You are a Credible Professional
At interviews, the employer wants to see that you are a credible professional, that you will be a credit to the company or clinic, and that you will foster trust and respect from co-workers and clients alike. So what does professional credibility encompass? In addition to your actual professional credentials and attitude, it encompasses your appearance, your body language and your use of language.
April 20, 2011
Social Networking: A new tool for job seekers
Recruiters and employers are searching social networking media for info about you too, and they're using the sites to recruit and to post jobs. So, what's the best way for job hunters to use social media to find that dream job?
March 21, 2011
Career Center